In Part Four of my salute to all things great in the past 21 years, I look at destinations, both at home and overseas. These are places I have visited for work be it for a destination article, boat review or on one occasion to experience serious off-road four-wheel driving.
Like the previous articles on trailerable boats, boats over 10m and products, the hardest thing was to reduce the list down to just 21.
They are in no particular order and present a wide cross-section of places from cities and islands to rivers and lakes:
It was during a boat test on a Huntsman Dorado that I got to land on White Island. This very active volcano is situated a short distance off the coast from Whakatane and while the island itself is a mostly lifeless steaming pile of sulphur, the waters around it team with fish.
We were there illegally as I found out after as we were meant to have a permit. What a fantastic place and well worth a visit (with a permit of course). We had steam shooting out from sulphur encrusted fissures, which had their agenda when they were going to fire out boiling water and steam. Walking up to the crater and looking way down at the toxic lake was something else. Dangerous, exciting and an incredible experience.
My eyes itched for hours after leaving the island. Should have got a permit and worn the right protective gear I suppose.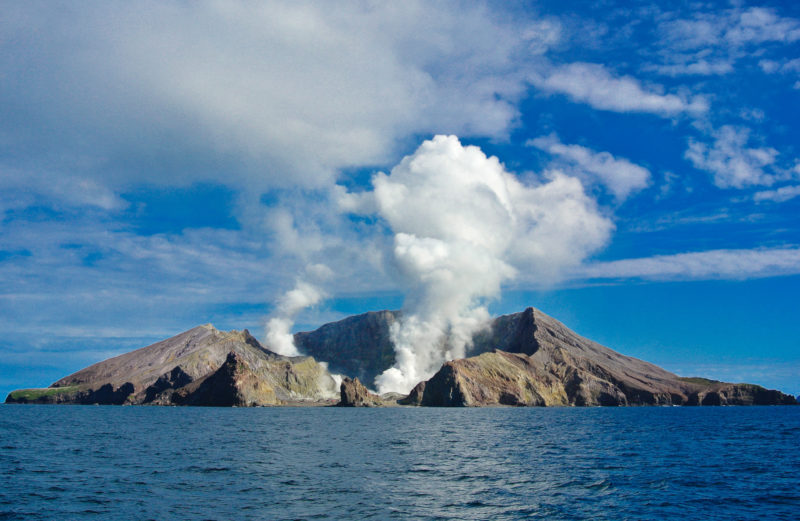 The first time I visited Stewart Island I was immediately in awe of its natural beauty and unspoiled nature. Apart from the only town of Oban at Half Moon Bay, with its world famous (in Stewart Island) hotel, Stewart Island is virtually untouched.
I visited the derelict whaling station in Patterson Inlet and feasted on crays, scallops and even an extra large Salmon, courtesy of the local salmon farm. I learned how the seals used to leap over into the pens, so electric fences were installed to deter them.
I got to see my first Kiwi in its environment on a nighttime walk and tasted the delights of Southern Blue Cod. I have tried to get back there on numerous occasions, but usually, the fierce Southerly storms that blow through Fouveaux Strait have stopped us. Definitely going back for another visit soon.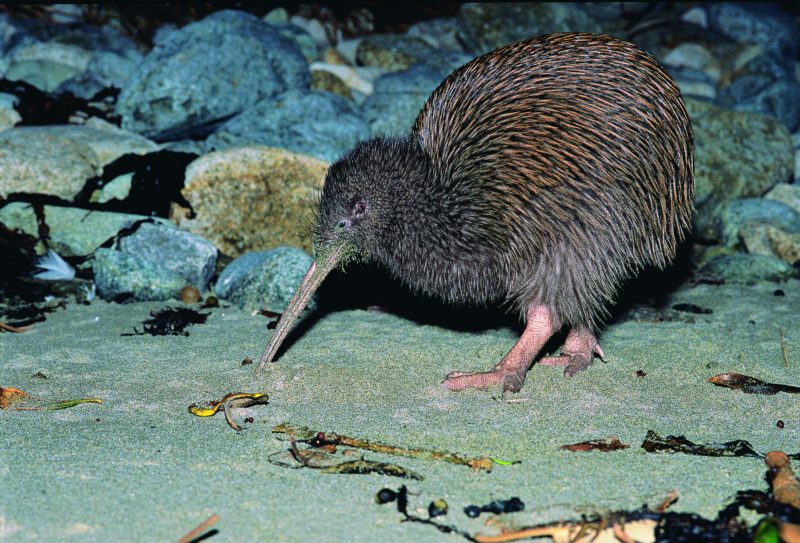 If you have never been to Great Barrier Island, then you should, and you don't even need a boat to get there. Great Barrier has a daily ferry and plane service and there are plenty of places to stay.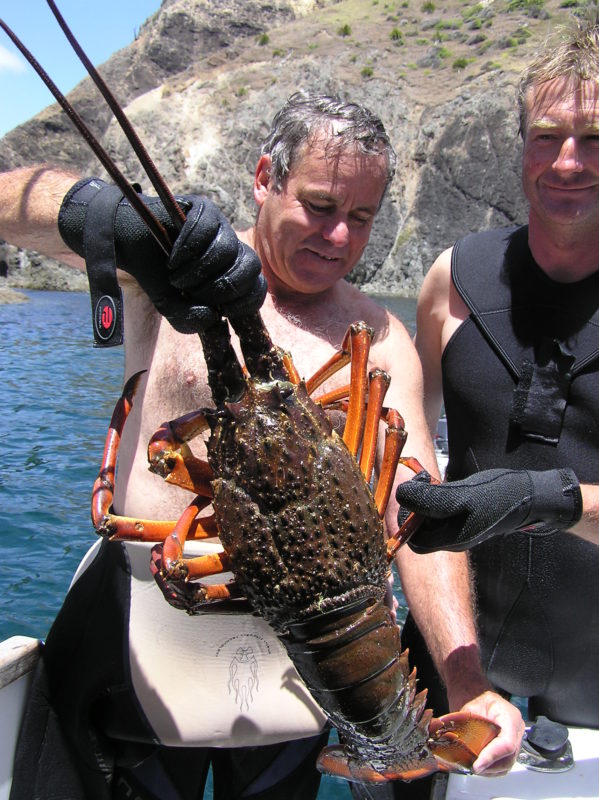 My first trip to the island was on a 23ft Alloy powercat built by Matamata Engineering. Along with owner Dave Donaldson, we left Milford Beach and arrived at Tryphena Harbour under an hour later. We fished around the back of the island at the Needles, went into the bay at Arid island and got close and personal with some massive Orcas.
This was the days before snapper quote, so when we went out to the Mokohinous and hauled in over 60 snapper between four of us, from clear water under the lighthouse, it just felt like another great day's fishing.
To appreciate what the Barrier has to offer you need a few days to explore either on land or from the sea. I have plans to do a circumnavigation of the island this summer and find out more about this amazing place so close to Auckland.
Quite a few years ago Doug Dukeson and I with family's in tow spent three days boating on as many of the Rotorua lakes as we could. On Lake Rotorua, we walked around Mokoia Island, before heading through the Ohau Channel and onto Lake Rotoiti. I quickly found out how shallow Rotorua is, which meant we had to keep the speed up on the Buccaneer 625DC and the Zodiac RIB, so we didn't hit bottom.
Lake Rotoiti has hot pools, which was great after the day's boating. Considering this was winter, they were especially rewarding
We towed the boats to Lake Okataina, which is a place you should put on your bucket list. The Lake Okataina Lodge, which is right on the lakefront, is the perfect place to stay.
As my boys were right into knee boarding and skiing, the calm waters provided an idyllic mirror calm surface, albeit too cold for me. We checked out the Blue Lake, which isn't very large and Lake Okaraka for some more knee boarding, before a big day at Lake Tarawera and more swimming at the hot springs.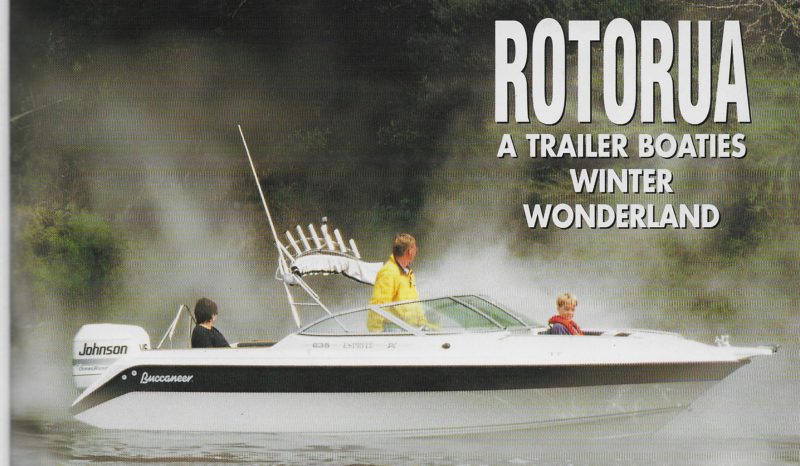 If it hadn't been for the fact that Geoff Robinson, the boss of CSB Huntsman Boats hadn't invited us over for the weekend, I don't think I would ever have visited this West Coast lake. We were there for a Poker Run, and I was driving a Huntsman Dorado. While a Poker Run is not about speed (yeah right), you do need enough fuel to complete the distance. Well in our case not, as we ran out on the last lap. However, the whitebait fritters – 1lb whitebait to one egg recipe – unquestionably made up for it.
Lake Brunner is a holiday lake destination for Cantabrians and offers plenty of open water for water sports. The sunken forest is one of the eeriest places I have ever been boating.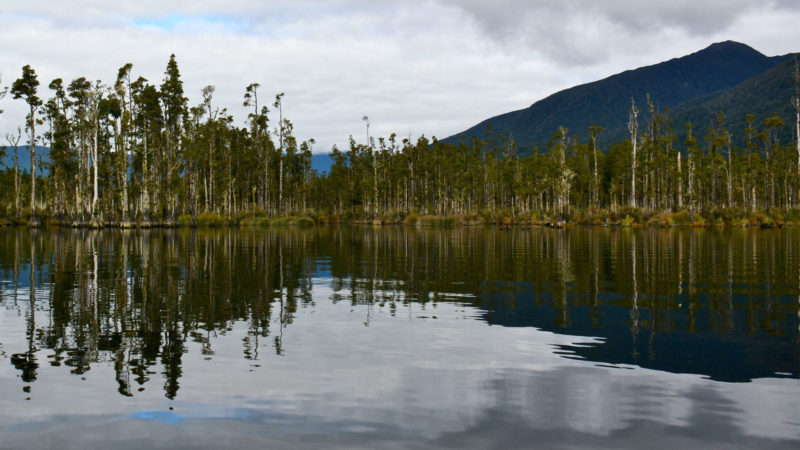 I have had two occasions to visit France and experience canal barging and I can highly recommend it. The first was a week-long trip on the Canal du Nivernais from Joigny to Corbigny. This was an excellent introduction to French canals and an easy one to start with. Not too many locks, incredible countryside, a rich heritage and gastronomy. Unquestionably the best boating holiday I have ever had!
The second trip which I did mid this year, was a bit more challenging, with two weeks in Alsace Lorraine. This took in some major rivers and canals as well as the impressive Arzviller boat lift, the highest lock and longest tunnel in France and cities like Metz, Toul and Nancy.
Along with three other couples, my wife and I hired a 15m Penichette from Locaboat which proved perfect in every way. Indeed another trip in a few years is on the bucket list.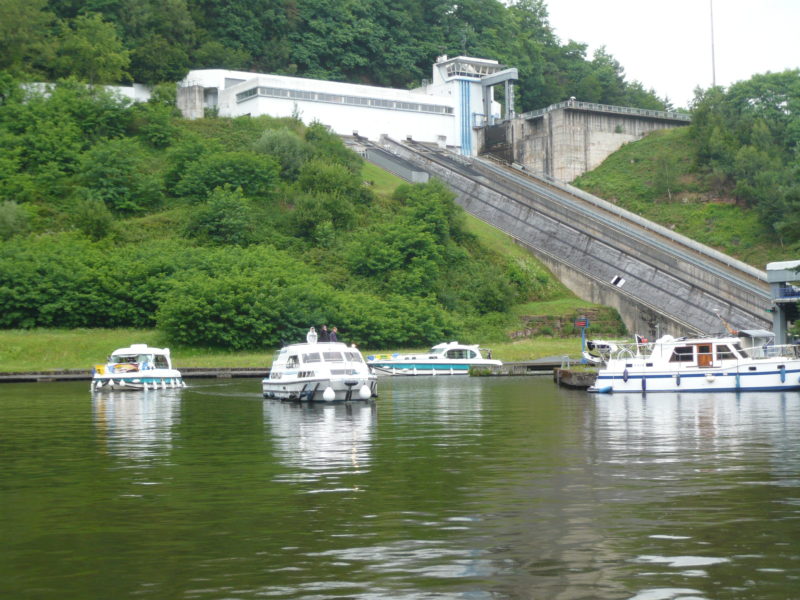 As I write this Key West, Florida is in the grips of Hurricane Irma and no doubt all the great bars around the waterfront I spend many hours at last year have been hammered by the strongest hurricane ever to hit this historic town. Hopefully, they will all survive and rebuild to serve more cocktails and crab salads for my next visit.
I was in Key West for the World Offshore Powerboat Championship, late last year and what a place. Key West is party central, with bars and restaurants that never seem to close. The drive from Miami, through the Keys to Key West alone, is worth the trip. This was the home of Ernest Hemingway and there are plenty of signs of this around the town. Key West is a must visit if you ever go to Florida, even if just for a few nights.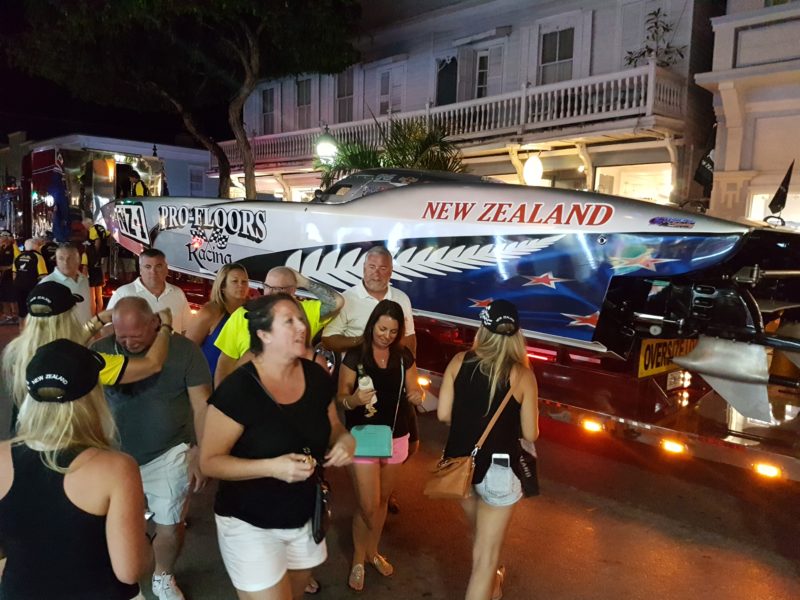 When I first visited the Hokianga Harbour, it was to race in the Hokianga Green (true name) offshore powerboat race. We stayed at Opononi and race HQ was at the Omapere Hotel, with the race day events all out of the old town of Rawene.
Before the Saturday race, we spend a few days sightseeing and started by checking out Tane Mahutu, NZ's largest known kauri in the Waipoua forest on the road between Dargaville and Omapare. With three young boys keen on doing things, we went across the harbour to go boogie boarding down the sand dunes.
Thursday night in the public bar of the Opononi Pub was also an interesting experience, especially when my mate and I walked it and someone yelled out… "The undercovers have arrived".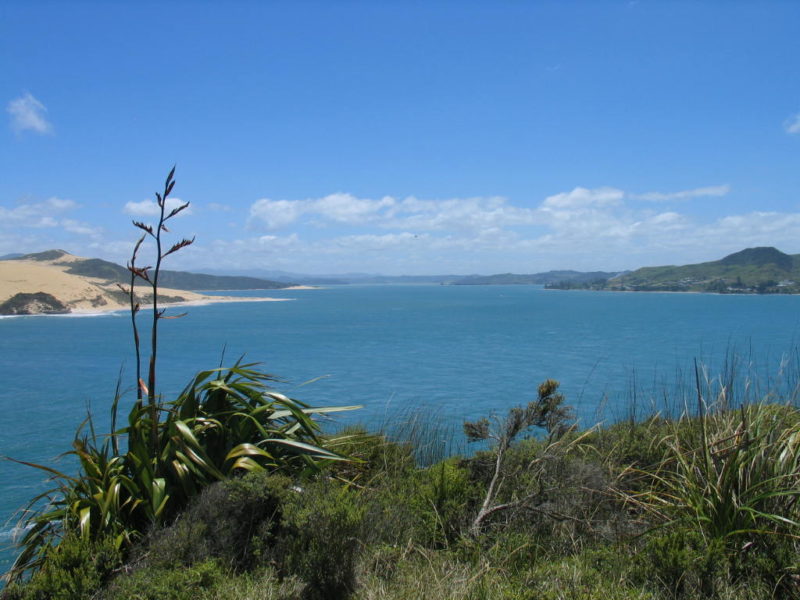 Anyone who has been boating in the Southern Lakes area will know what I am saying when I say this is New Zealand's best inland lake locale. It doesn't matter if you are on Lake Wanaka, Te Anau, Wakatipu, Dunstan or Hawea they are all magic. I have raced on Wakatipu, jet boated on the Dart, cruised on Dunstan in a classic Chris Craft, experienced 2m breaking seas on Lake Te Anau and trolled for trout on Wanaka in a McLay.
The scenery is stunning, especially in the winter and autumn and the lakes portray an often chilling yet crystal clear presentation. What's also great is that most of the lakes are close enough together so if you went boating for two or three days you could experience a different on each day.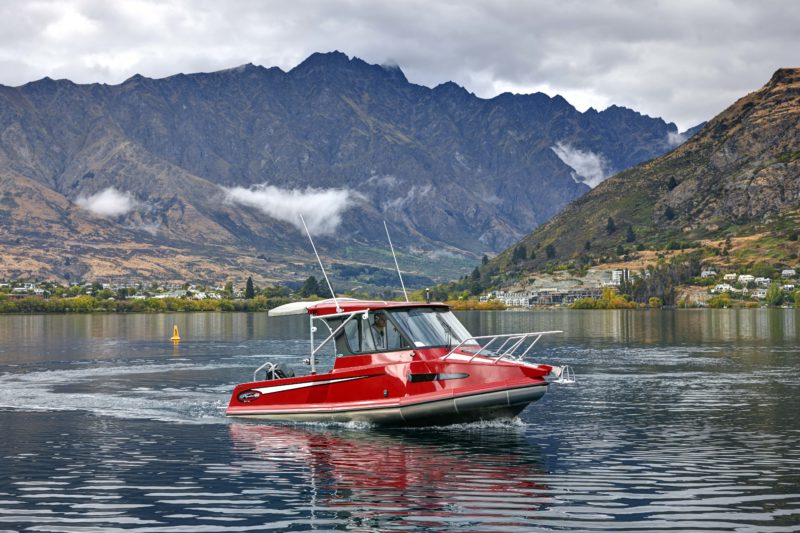 We were on our way to Stewart Island from Invercargill, but when we got to Bluff, we found Fouveaux Strait had a 30 knot Southerly rolling through so thought better of it. We had a couple of large hardtops, a Southern and an Image, eight guys and enough provisions for a couple of days away….but nowhere to go.
That's until someone suggested Lake Hauroko. Lake what? As it turned out it was an excellent choice and a place I would never have visited otherwise. Lake Hauroko is located in a mountain valley in Fiordland National Park. The long S-shaped lake is 30k in length and at 462 m deep, is New Zealand's deepest lake.
We stayed in a DOC hut overnight and what was extra cool was jet boating the grade 3 rapids on the 20 kilometre-long Wairaurahiri River into Foveaux Strait and back. Awesome and highly recommended.
Also got to check out Mary Island which is famous for the discovery of a burial site of a Māori woman, who is known as "the lady of the lake" by Southland locals.
While I love all of the Marlborough Sounds, it's perhaps the Keneperu that has been the most interesting for me over the years. Kenepuru Sound is one of the larger of the Marlborough Sounds, which runs for 25 kilometres, joining Pelorus Sound a quarter of the way down the latter's path to the Cook Strait.
It's the Sound where most of the lodges are based, such as Punga Cove, Te Mahia, Portage, Raetihi and Portage. I have stayed in them all and what great places to get away and relax. There is good fishing for Blue Cod and even snapper in some places. Plenty of scallops and always a feed of mussels.
Although in Queen Charlotte Sound, it's worth mentioning, Furneaux Lodge, another awesome place to spent a few days and great base for your boating.

I have been to the Whitsunday's about four times and each time have left knowing I want to go back. Twice I have been there on a bareboat charter, which is a fabulous way to explore the many different islands. If you want some action and like a little luxury, Hamilton Island offers it all, including a major airport, marina and high rise apartment accommodation.
For me it was the myriad of bays we were able to anchor in and spend our time swimming, snorkeling and relaxing. No trip to the Whitsundays is complete without a visit to Whitehaven Beach. Named as one of the most beautiful beaches in the world, the white silica sand disappears into an azure blue water and the swimming is divine.
Too far to go with a bareboat charter, the Great Barrier Reef can be easily accessed by commercial charter cats that go out on a regular basis and are well worth the trip.  The reef is one of the great wonders of the world but is struggling for its very survival.
One of the more interesting boat reviews I have ever done was in Italy when I took an Apreamare Gozzo boat for a run. We got on the boat at Sorrento, where the boats are built and headed a few miles off the coast to the island of Capri. The Med water was smooth and the air temperature a very warm 31 deg. Sitting in the cockpit with a cold Azzurra beer in hand as we cruised over sunken ancient Roman ruins and soaked in the timeless atmosphere that radiates around places like this was magic.
While we didn't get much of a chance to look around the island we did spend a little time in Marina Grande and took the cableway up to the city centre's Piazzetta. Prada, Versace, Armani, Dolce & Gabbana, Trussardi, they were all there waiting for my wife's credit card. Fortunately, it never came out and we got back on the boat having lashed out for no more than a pizza.   
One of its best-known natural sites is the Blue Grotto, a dark cavern where the sea glows electric blue, the result of sunlight passing through an underwater cave.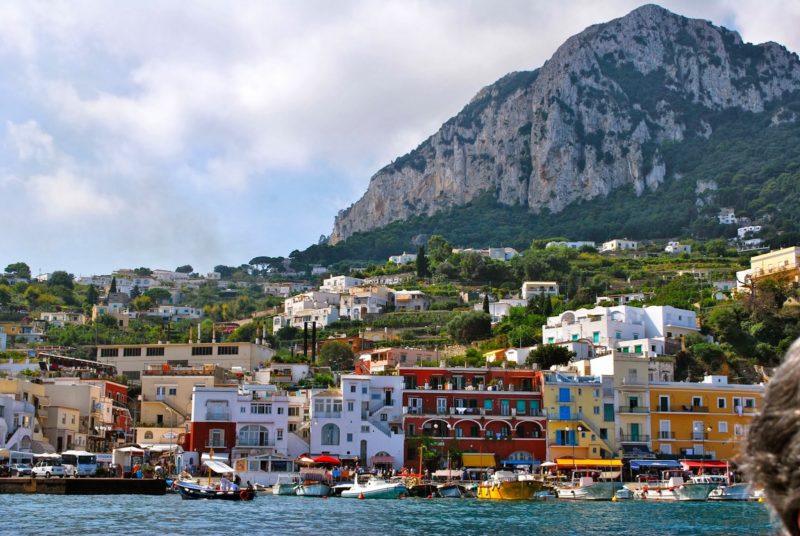 When a great friend of mine Barry Ford invited me to his new resort in the Cook Islands, I had no idea what to expect. I had been to Fiji and Tonga and loved both, so would I like Rarotonga as much? No. I liked it better. I fell in love with the place from the minute I stepped off the Air New Zealand plane and was serenaded by the ukelele player in the customs hall.
Barry's resort, Magic Reef, was right on the beach at Arorangi and I can remember sitting on the deck watching the most amazing sunsets across the lagoon. Beautiful. I got to go back three more times, including to celebrate my 60th birthday, before Barry passed away from cancer. I miss those visits to Raro and the good times with Barry and wife Judy. Definitely going back to Raro soon.
When Volvo Penta released the IPS in 2005 to the world media, they chose the island of Palma for the occasion. Along with business partner Doug Dukeson, we attended this historic event. No one had any idea what was going to be announced and when we first saw the IPS drive we knew that the conventional drive shaft had serious competition.
Volvo Penta put us up at the St Regis Mardavalli luxury spa at Puerto Portals which was a fantastic place to stay. It was just around from the marina where we got to trial a couple of boats. We did get a chance to check out some of the island and I can see why it is so popular with the Poms. We even visited a village around the coast, with pubs and eateries that could have been in London. If you ever get to Palma and you are a lover of all things meaty, then try out the restaurant and go for the rack of lamb. Incredible!
It was over 21 years ago that I first visited the Mercury Islands, but since then it has become one of my favourite boating destinations. While I don't get there often these days, when I was in my family camping years a couple of decades ago and staying at Hahei, we went to the Mercs many times. Launching at Cooks Beach and heading 12nm across to Great Mercury Island, we would spend the day at one of the many pristine white sandy beaches, swimming, snorkeling, towing tubes, wake boards and fishing.
Everywhere you look pohutukawa cling precariously to cliffs or droop their branches on to the sand at high-tide mark. If you get a chance, you should visit Korapuki Island and if the weather's right and there is not too much swell, take you boat through a cavernous tunnel into a large deep-water lagoon on the other side. I have taken a 7m boat in there and there was still space either side and above.
Now, this is a destination that takes a bit of getting to if you want to take your boat. You either come in by sea or as we did, by launching onto Lake Manapouri and cruising across to the Manapouri power station. From here we loaded our Southern 770 and Stabicraft 759 SuperCab onto hire trailers, which took us over the Wilmot Pass and down to Deep Cove. There we launched the boats and along with local charter boat MV Tutoko as the home base we spent a couple of stunning days in this unspoiled wilderness of New Zealand.
The fishing was okay, but the cray diving was outstanding, which meant we had crayfish scrambled eggs in the morning and a crayfish tail for entrée each evening. One of the boys even shot a couple of deer.
At 42 kilometres long, Doubtful Sound is the longest, and with a depth of up to 421m also the deepest of the South Island's fiords. The downside is 120-240in of rain annually and trillions of sandflies in the summer.
If you live in Christchurch or are a keen jet boater, then the Waimak probably doesn't rate high on your most interest boating venues. However, if you are an Aucklander like me, who can count his river jet boating trips, on one hand, the Waimak is a great experience. The most memorable trip was in 2000, when we took a couple of Hamilton Jet 151s from the lower Waimakariri Bridge, 75km up the river to the gorge.
In parts the river was slow and meandering and easy to read and in others a little more turbulent and as I had no jet boating experience I did manage to run up on the river shale a few times.  The water was bitterly cold and fast flowing and it took a bit of work to get back into the main channel.
We have plans to revisit the Waimak this summer and run from the mouth and if possible past the gorge and onwards to the Bealey Pub. Certainly looking forward to that, but the weather will play a big part in it happening.
In 2000 we took a trio of small Naiad RIBS for a run up the lower part of the Kaituna River with local marine dealer Graeme Cave. It is the outflow from Lakes Rotorua and Rotoiti and flows northwards for 45 kilometres emptying into the Bay of Plenty near Te Puke. It was hard to believe that this natural beauty was so close to Tauranga. We got as far as we could until stopped by a set of waterfalls. The top section of the river is a white water rafting destination and certainly not suitable for our jet boats.
We stopped for lunch at Longridge Park and after a feed of bbq prawns, and fillet steak, washed down with a Chardonnay, we headed back down river. Great trip and another I would like do again.
Along with Pete Ritchie's Natural Instincts 4WD company, we went bush near Kawhia for a few days. An area that dates its history back to the arrival of the Tainui canoe in the 14th century, we felt we were in the footsteps of Te Rauparaha. Actually, this was more a 4WD adventure than a boating adventure, but we did take along an Aquapro 1101 RIB to run on the small Lake Parangi. Well, we had to have some boating slant!
It was a chance to try out our 4WD vehicles, which essentially until then had never really been out of 2WD apart from the occasional beach launching. We did muddy tracks, more muddy tracks, sand dunes and grass and more muddy tracks, in what was a unique perspective of another part of the country. I also learned from an expert, how to drive off-road.
I have done my fair share of boating throughout New Zealand from Doubtless Bay to Stewart Island, but the one place I still love probably the most is right on my doorstep. Living at Manly beach on the Hibiscus Coast, just North of Auckland I can get my boating, or more accurately my fishing fix without going too far.
The Hauraki Gulf has a huge amount to offer every boatie, no matter what size boat you have and for me being able to launch off the beach and be at my farthest away fishing spot in 20 mins is perfect. As they say, there's no place like home!