If you are in the market for a large tender or sports RIB for diving or fishing, then something around 6m could be ideal. Most 6m RIBs are a size variation of either something smaller or bigger and feature many of the same consoles, seating and options. It's all about what size suits your purpose.
With a 6m RIB, you will have enough space for a reasonable size console that provides not only the helm and engine control position but also an area large enough for an MFD and other instruments. Underneath the console is primarily used for storage and in some models, there is even provision for the battery or a tote tank. A moulded forward seat is also a standard feature.
The console also forms the base for an overhead bimini, which can be kept open or fitted with drop down clears attached to the screen to act as wind and weather protector.
Seating options are vast, from no seats at all to swivelling buckets sets, bin seats and rear bench seats. Extra storage areas are usually restricted to beneath the floor in bin lockers or under a forward seat. Most 6m RIBs provide seating for 5-6, plus there is always the tubes to take the overflow of bodies.
While the anchor tackle is usually dropped straight into the forward locker, some brands even offer through-hull auto anchoring systems, which is a very cool feature.
6m RIBs are light enough so they don't need a lot of horsepower to make them perform well and a single 115-150hp or maybe twin 60hp outboards are enough. There are some that also offer inboard jet units, which does encroach on your limited cockpit space but does give you a great rear sun pad.
The follow are just some of the popular 6m RIBs available on the market:
Assault RIBs are well known for their larger models, but one of the newest additions to the range is the 610. Available with a variety of console options, the Assault 610 can be run with both single or twin outboards and comes standard with a 100 litre under floor fuel tank.  The 610 is well suited to a single 150hp or a pair of 60hp outboards. The deep vee hull offers a smooth and dry ride.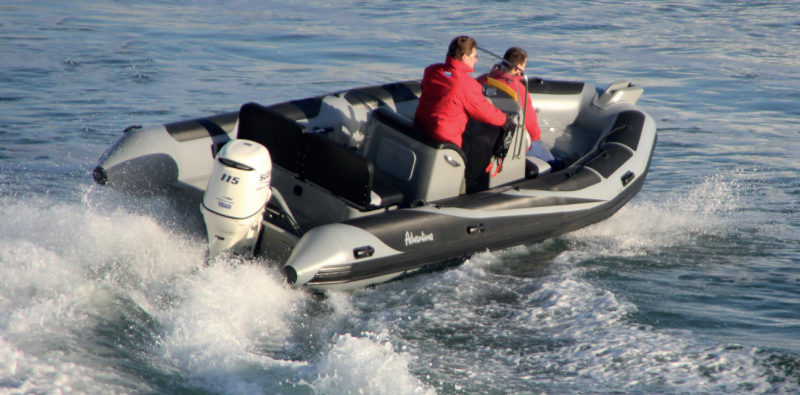 Built to CE category, the Assault 610 features a full-width rear seat with storage under and extra storage in the bow locker. Different seating options allow for additional dry storage. Like all Assault boats, the 610 is based on a grp hull with thermally welded tubes for extra strength and durability.
AB Inflatables is a respected rigid inflatable boat manufacturer with fibreglass or aluminium hull boats, tenders and dinghies worldwide. The 19VST is one of nine models in the AB Oceanus range and features a grp hull with fibreglass centre console. It comes standard with a 167-litre inbuilt fuel tank plus seating for 6-7.  While conventional outboard power is the most popular package, the AB19 is also available with an inboard and jet unit.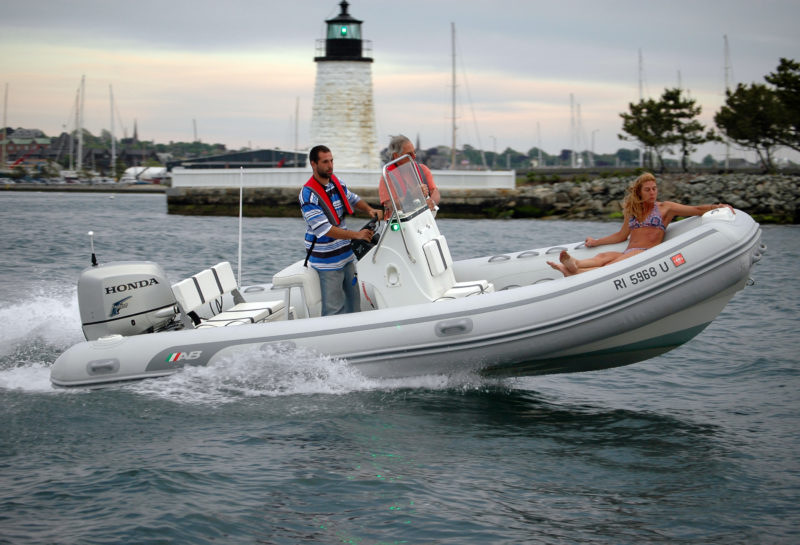 One of the newest models from Brig is the e580, which is based on a grp hull with HEYtex high-grade tube fabric. Brig Boats are hand built in Europe and finished to very high standards. The BRIG Eagle (e) range offers high spec watersports RIBs with deep V hulls for open sea stability. The 580 is the baby in the Eagle range and was designed specifically as a luxury sports tender.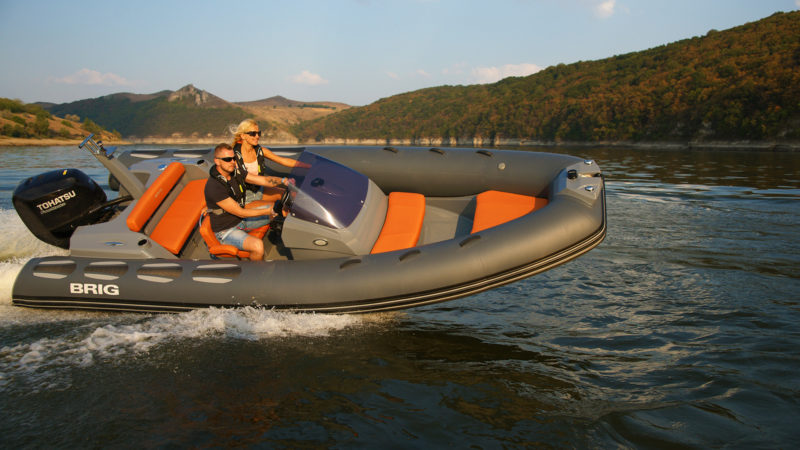 Made in New Zealand, the Explorer Bluewater 6000 has seating for seven and a surprising amount of practical stowage. The 6000 Series Blue Water range are available in a variety of configurations; console waterjet, console sterndrive, console outboard and open tiller-steer outboard.
Explorer NZ offers the 6000 Blue Water with a variety of seating options. At the console, one can choose either a double moulded bin base (with cushion seat and storage under) or a pair of twin swivelling pedestal seats. The versatile 6000 Blue Water has been designed to accommodate a single 150-200hp outboard or petrol or diesel inboard through either a sterndrive or jet unit.
The WR600 is one of 10 models in the Waverider line up. It is an ideal sports RIB or a tender to a larger yacht.
The WR600 offers a variety of seating and console options, such as a lean bar and a rear seat with armrests and polished stainless steel A-frame. Orca Impression fabric makes a stylish boat with a sporty appearance. The rounded deep 'V' shaped Gemini hull offers great performance, comfort and excellent handling at top speeds, especially in heavy seas. They are built using the latest technology and techniques, ensuring quality and reliability.
An exceptionally strong RIB, the RD600 is based on a very deep vee fibreglass hull with Hypalon tubes. It is a boat that performs at high speeds in all conditions with the softest possible ride. Under floor fuel tanks and numerous layouts are available to suit all applications. The 27 degree Vee keel creates a boat that handles rough conditions with ease.  As a moderate size RIB, it has sea keeping characteristics of a much larger size vessel.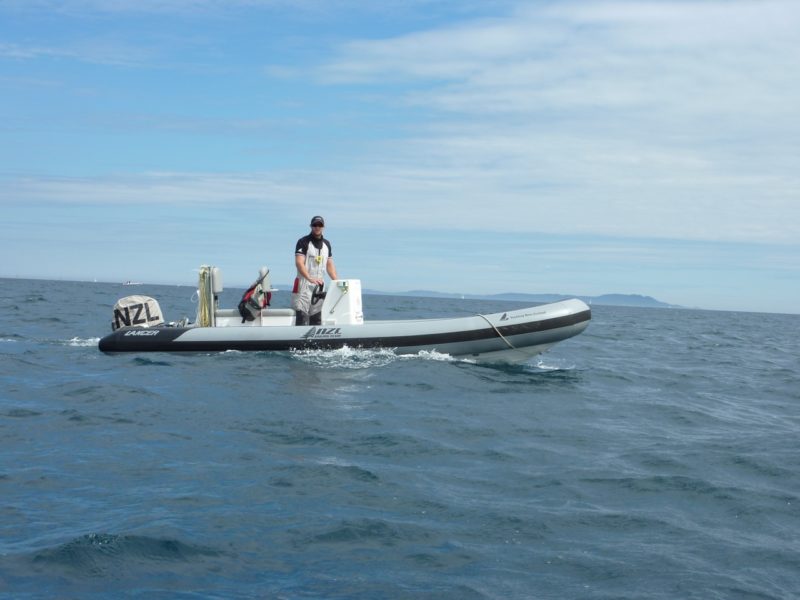 Naiad's have a user-friendly nature and safety which can be described as a boat wearing a life jacket. The Naiad twin pontoon system of butyl rubber inners covered by extra heavy duty PU/PVC outers are easily removable and replaceable anywhere in the world.
With Naiad's large diameter pontoons providing extra seating, and the non-marking rub strip means coming alongside white boats is problem free.
The strong alloy hull has been designed for maximum comfort giving a softer ride and making light work of any chop. Users comment they are surprisingly roomy for a RIB.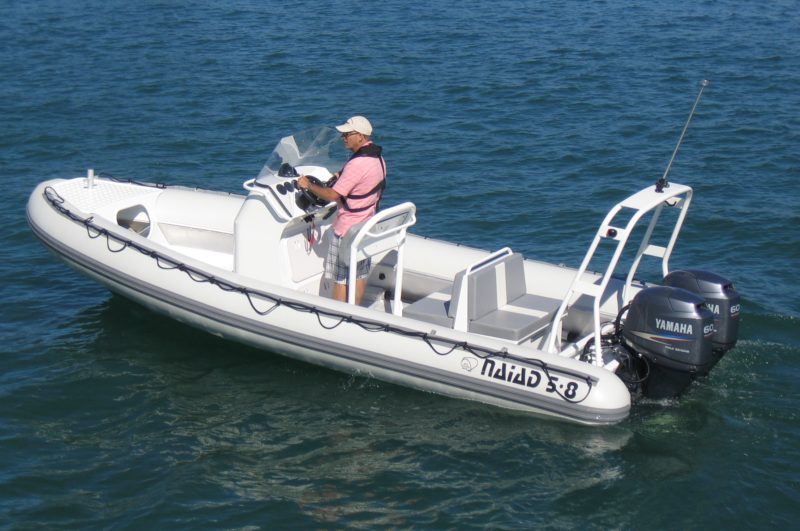 Rayglass Boats have always come up with innovative ideas and its Protector Projet is no exception. It's completely different to anything seen before, successfully combining a Yamaha personal watercraft and a RIB into one intelligently engineered package.
This is no ordinary jet boat and while it delivers all the best attributes of a jet boat, it is still a RIB. This is also a boat that will find plenty of use as a general all purpose RIB suitable for fishing, diving, towing water toys and it's natural home as a superyacht tender. One word describes driving the Projet – Fun.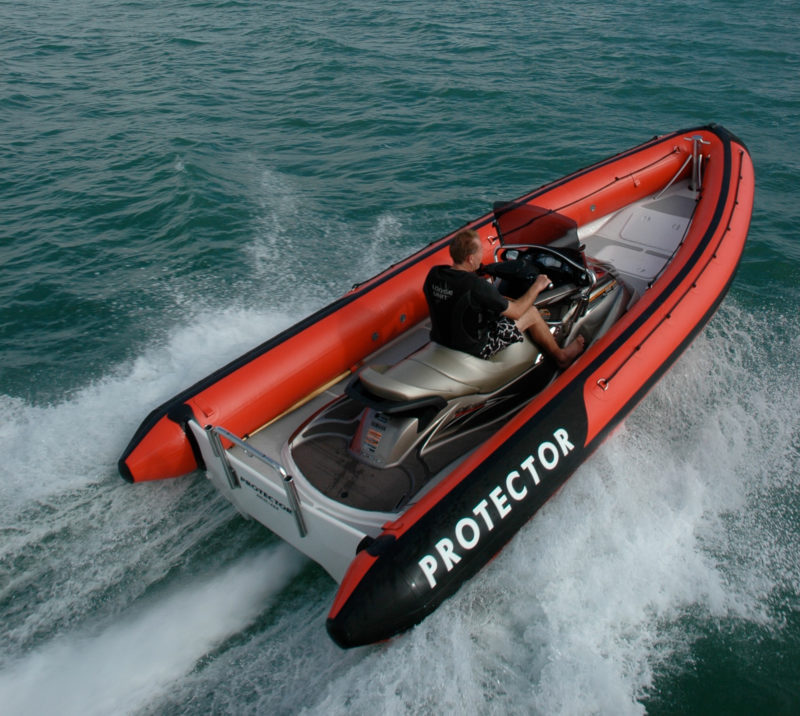 The Sealegs 6.1m Sport RIB is the most compact RIB in the Sealegs family, meaning it's perfect for negotiating smaller garages and spaces, or for a super yacht tender.
The state-of-the-art sport console featured on the 6.1m RIB can be customised to suit your needs. Chartplotter options go all the way up to a 12″, or choose to add a Fusion Sound System with Signature Series Speakers to the console for music on the water – among others. The 6.1m Sport RIB encapsulates the best of Sealegs technology in an efficient, agile package.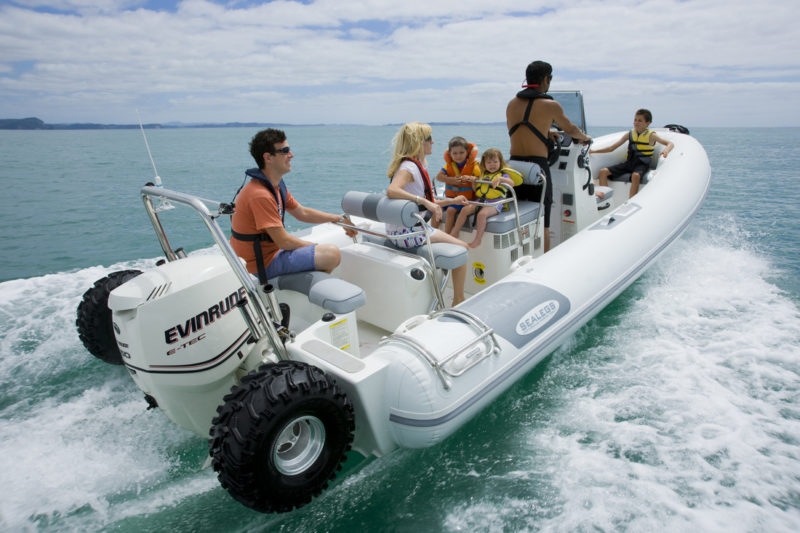 The 6.1 Sport RIB is powered by Sealegs patented Amphibious Enablement System,  (AES). The AES, including a fully marinised system of hydraulically powered legs and wheels, is powered by a marinised 22hp inboard engine. This allows the craft to travel for up to 30 minutes within every hour at 7.5kph on land.
6m/10 Smuggler Marine
The Smuggler Strata 600 is a classy RIB, designed for comfort and style. With its 23-degree deep vee hull, the ride is comfortable and safe in all conditions. Options for layout and finish are extensive. Whether you are into diving, fishing, towing the kids or chasing them out sailing, the Strata 600 is more than up to the task.
Standard features include a five year hull warranty, a PVC or Hypalon tube option and a built-in 150-litre fuel tank.  The Strata 600 is capable of handling outboards from 90hp right through to 200hp and provides ample seating options for 6-8 people.
Southern Pacific Cormorant 600
Southern Pacific presents the latest all-round RIB combining a rugged new PVC with a lightweight aluminium hull, optimised for Australasian waters. The new design by Dibley Marine group follows a brief from KiwiYachting for durability, weight reduction, and a dry and stable ride with stability at rest.
New Zealand designed and built, this craft is perfect for fishing, diving, waterskiing, or as a yacht tender. The 5-chamber air tube incorporates a new type of European Valmex PVC fabric, which features a durable, textured exterior protecting areas of potential abrasion, with the added benefit of non-slip. The aluminium hull is Kiwi built, solid, light, and easily trailered on a single axle trailer.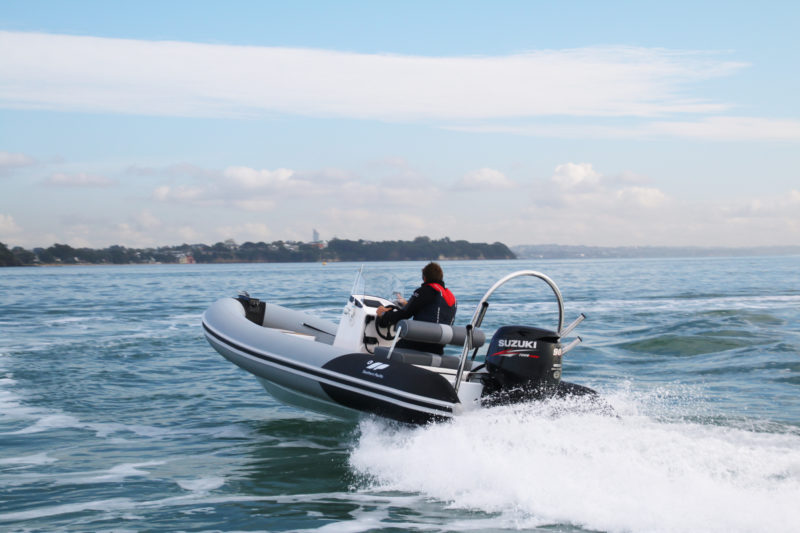 The Medline 580 is one of five boats in the Zodiac Medline range and has been comprehensively redesigned with one absolute priority in mind: ease of use on land, at anchor and sea.
The dimensions and the weight of each Medline model have been specifically optimised to give excellent weight-to-power ration, going for moderate engine power while simplifying launching and retrieving manoeuvres.
Deck plans ensure exceptional ergonomics and modularity: on-board movement is easy, the sundecks are spacious and easy to set up; the afterdeck feels comfortable and secure.