LOMOcean Marine have a pending launching of a very different sort of light tackle sport fisher. 
This 14.9m boat has been designed and built for Sea Wolf Expeditions, owned by Tom Francis, the captain of the LOMOcean wave piercer catamaran Ultimate Lady.
Sea Wolf will be operated as a charter boat in Tahiti working in tandem with Ultimate Lady. Launching of Sea Wolf is scheduled for the 15th February in Whitianga with commissioning and shakedown rolling over the following 6-week period before the boat heads to Tahiti. 
This 14.9m semi-displacement mono-hull was specifically designed to maximise the fishing range while also boasting significantly lower fuel burn than conventional sport fishers at typical trolling speeds. Sea Wolf breaks commonly accepted paradigms about what a 'sports fisher' should be, and the result is a boat very much optimised for the role envisaged and to the client and end-user requirements.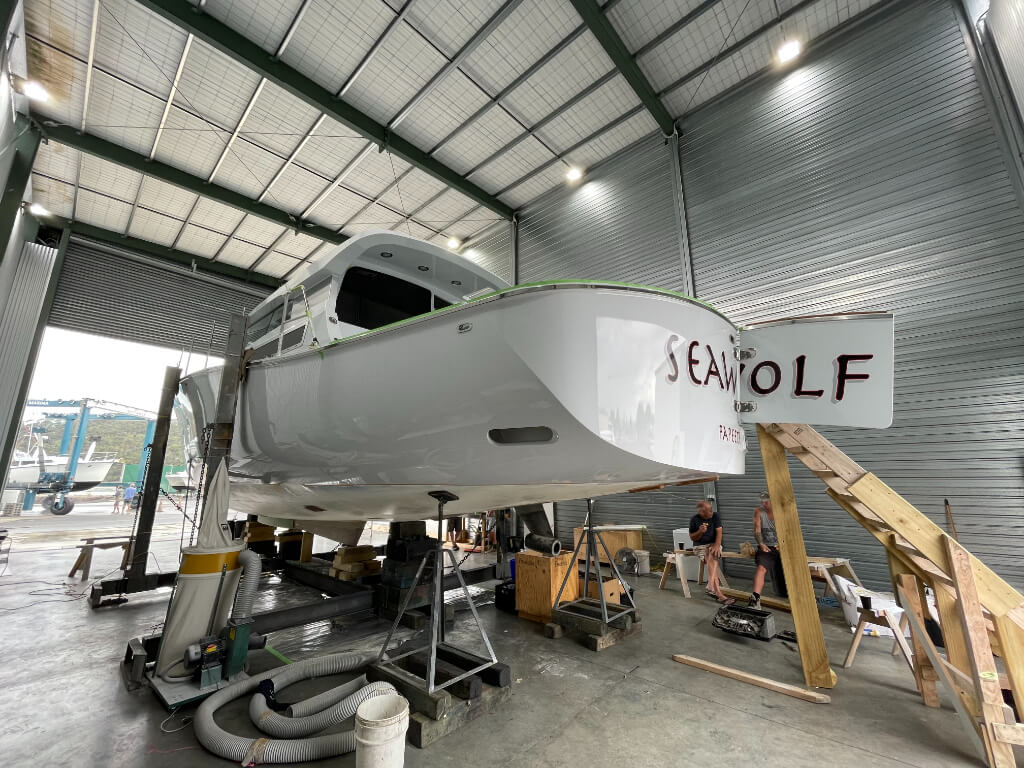 Featuring a CPP (controllable pitch propeller) the semi-displacement form is intended to offer an excellent range and fuel efficiency at typical trolling speeds – and although not necessarily as fast as some high-powered conventional game boats, the vessel is still able to cruise out and back at respectable speeds. Fitted with a tuna tower, specialist sonar, large kill tanks and frozen stores, Sea Wolf will be a highly capable fishing vessel. Power is a single 500hp MAN.
The forward accommodation area provides sleeping arrangements for up to 8, with separate head and shower spaces. The client also plans to use this vessel as a blue water passage maker, opening the door to some of the more remote game fishing locations the Pacific Ocean and beyond have to offer.