The third Elite AT43 Vamos is the first twin-engine QSB 425 model.
Allan Tongs Boatbuilders is helping keep the production cruiser market alive with plenty of forward orders for their Elite AT43.
The Auckland-based builder launched their third Elite AT43 Vamos before lockdown, the first twin-engine QSB 425 model. Built for a Nelson owner, Vamos is still stuck in Auckland awaiting completion of sea trails. Such is the success of the Elite AT43, Allan Tongs Boatbuilders have now launched three and have six more lined up to build. They are currently working on the first of four boats for Ownership.

The Elite AT43 is a production grp 13.2m sedan cruiser designed by Bill Upfold to fit into a 13.5m or 14m marina berth. With options for single or twin engines, a two or three-cabin layout, galley up or down and a range of interior finish options, it will feel more like a custom build than a production boat.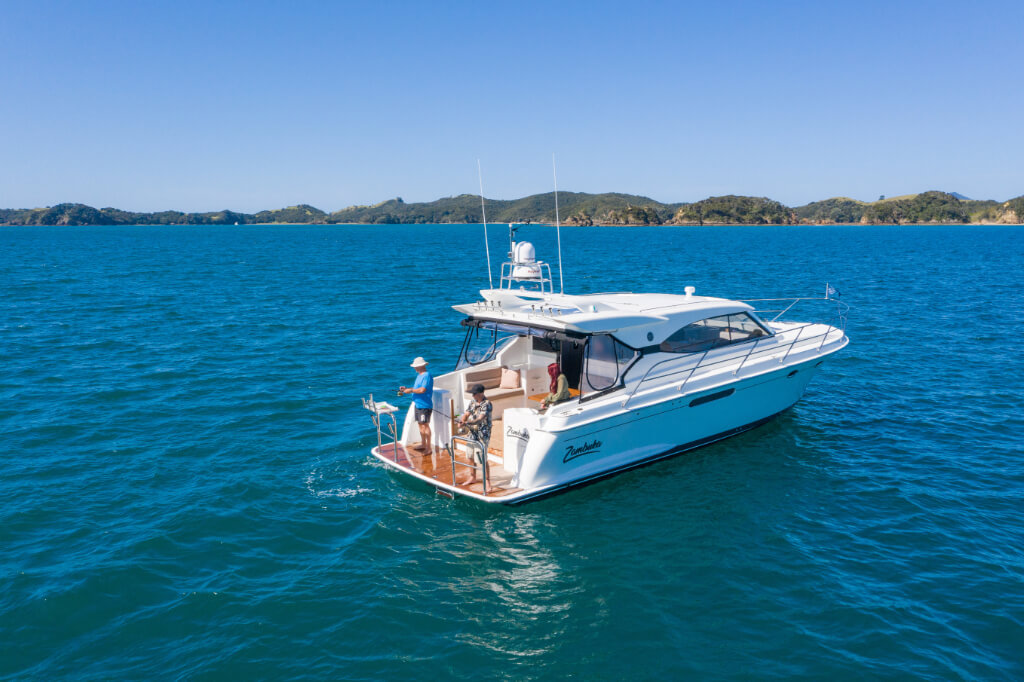 The sizeable versatile cockpit will suit the keen fisherman or diver and is spacious enough for outdoor dining or sunset cocktails. Uniquely designed silent chines make for a quiet night's sleep, even in a bit of chop.
The Elite AT43 is designed and built in New Zealand with the care and precision of a custom, bespoke motor yacht but with production boat price tags.