Gulfland Marine – Driver Craig Archer, Co-Driver Dael Armstrong-West
The opening rounds of the South Island Marathon Series attracted a field of over 30 boats, but was dominated by one.
Not only were there eight boats in the A class tunnels and monohull classes but of the 32 entrants, there were a number of drivers new to racing. "It was great to see quite a few of the older style ski boats back on the circuit also", says Craig.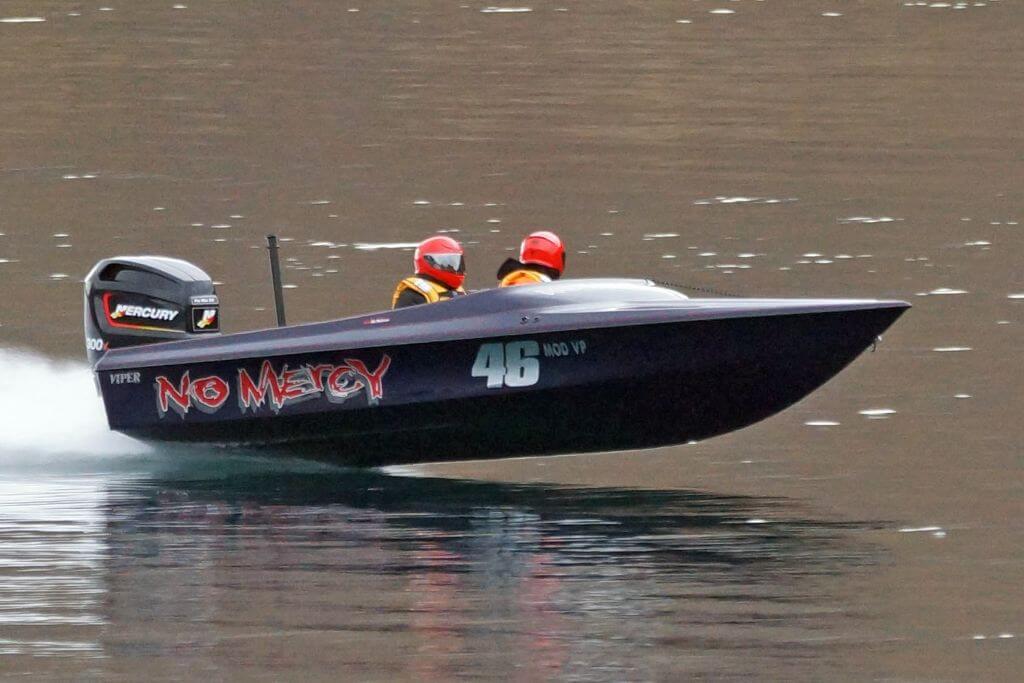 Two other Auckland based boats made the long drive to the Southern Lakes, Brett Archer with his Stealth cat, secret Agent and Graeme Pike with his Skater, Thin Ice. Archer had engine issues in race one and Pike went onto take second in both races. Gulfland Marine averaged 135 km/h for the opening race.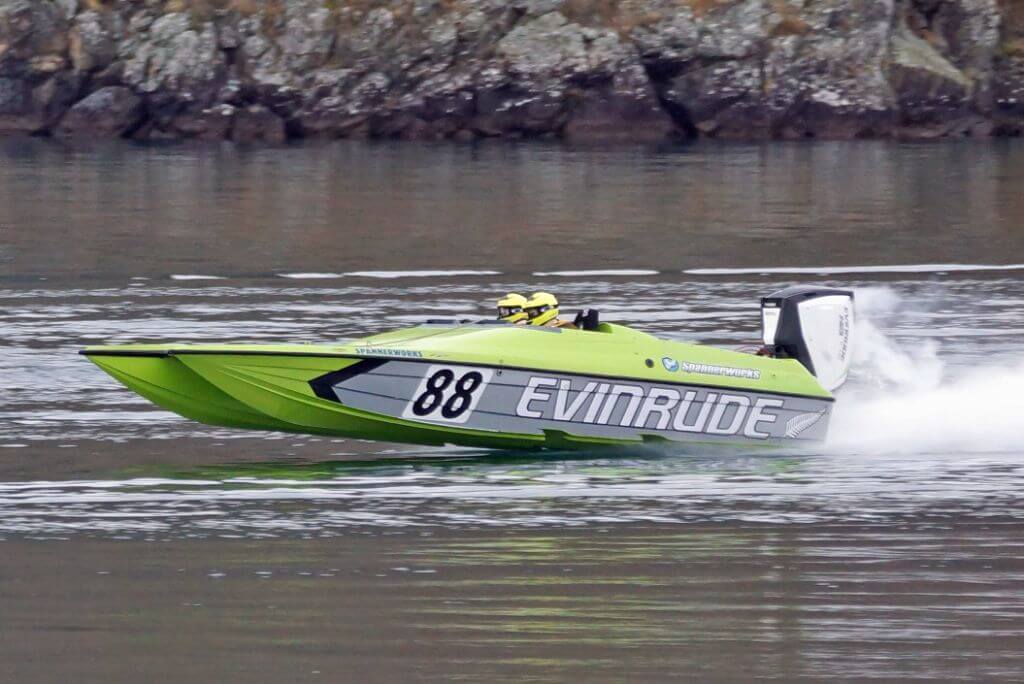 The second round of the series was held at Lake Waihola on Saturday and saw the main event won by the Mercury 300 powered Infared, driven by Paul Rutherford, with Craig Archer taking second overall. After two rounds he has a commanding lead in the championship. The next round is at Cromwell (Aug 1-2).