Hummingboats are described as the lightest tenders in their class.
With new international releases, home-grown innovation and plenty of favourites, this year's Auckland Boat Show in October is set to be one of the largest editions of the show on record.
The Auckland Boat Show is back in October, with a host of new and innovative companies, ready to get back in front of the public. This year's show will take place from 8-11 October, at The Cloud and Shed 10, with the on-water portion of the show found at the Viaduct Harbour Marina.
DNA Boats will be bringing its striking custom 801 to the show, with the New Zealand-built boat, designed by DNA's Nelson-based team to stand up to any activities the owner can throw at it. The 801 Custom is packed with a long list of extra features that make this vessel a cut above. (See a full review in the latest issue of Pacific PowerBoat Magazine)

The Royal New Zealand Yacht Squadron will have the America's Cup on display on its stand for all four days of the show, ready for selfies and family photos with the Auld Mug. While visitors are there, they'll have a chance to chat to the RNZYS team about membership, its learn to sail programmes and other show promos.
Hummingboats are described as the lightest tenders in their class, designed and built in the Bay of Plenty. With the 3.2m version weighing under 27kg, and the 3.8 m weighing under 35kg, they're also designed to keep the user dry with a large freeboard, and plane easily with a 6hp motor. New to the show this year is the New Zealand Electric Boat Co. which will have an electric boat on display as well as electric boat propulsion systems and electric outboards. The New Zealand Electric Boat Co is the distributor for some of Europe's leading brands in electric boats, including the classicly-styled Landamore.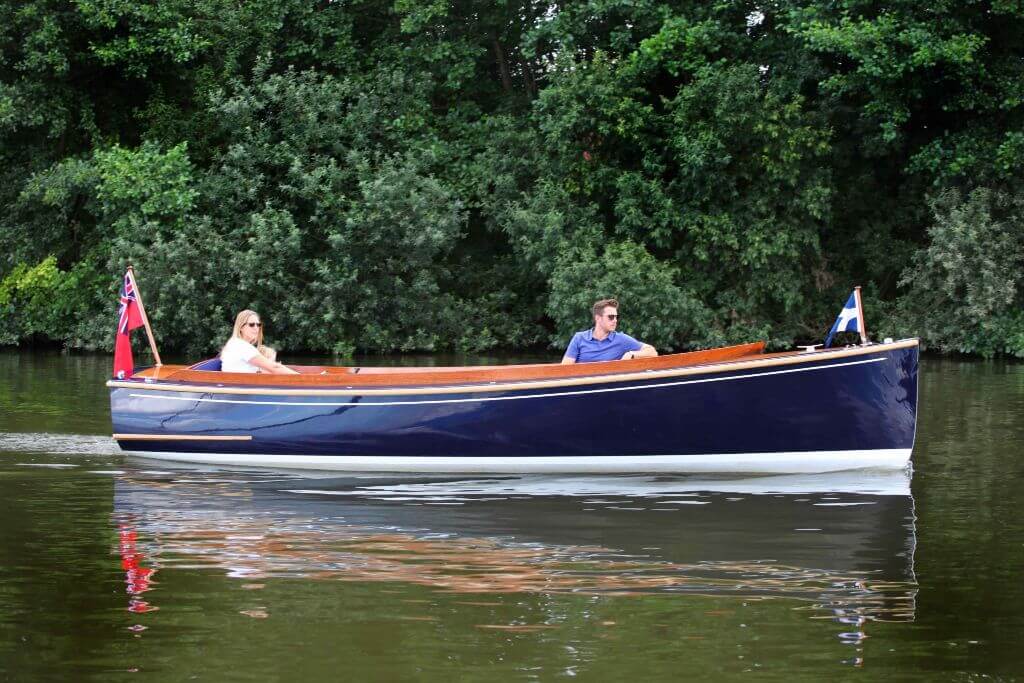 Tickets to the show are on sale now and there's no other show in New Zealand where you can see boats right where they perform best – on the water. There will a whole host of sea trials in everything from RIBS, to trailer boats, to multi-hulls, as well as indoor exhibitors with a huge range of innovations and exciting products on display. Tickets are $19.50 when you buy them early online, and if you complete the online survey which will be emailed to you after your online purchase, you'll go in the draw to win one of a haul of great prizes.
Tickets are on sale now iticket.co.nz/events/2020/oct/auckland-boat-show