When BluSky Products Australia purchased the New Zealand company Batavian Rubber International late last year, it created Australasia's largest marine flooring solutions company. 
The Auckland Boat Show will be the first opportunity to showcase their extensive range of flooring solutions, which includes not only SeaDek but also Infinity Luxury Woven Vinyl, NautikFlor internal teak alternative flooring and a teak alternative exterior and interior flooring, called NuTeak .
Blu-Sky Group Managing Director, Wayne Gates said the opportunity was a perfect fit and brought the two SeaDek suppliers together providing a single platform for Australasia and making them one of the biggest suppliers of SeaDek in the World.
NZ CEO, Glen Davidson says that all their products are sourced from the US or Europe and for a competitive price you can get the latest in marine flooring to suit any budget.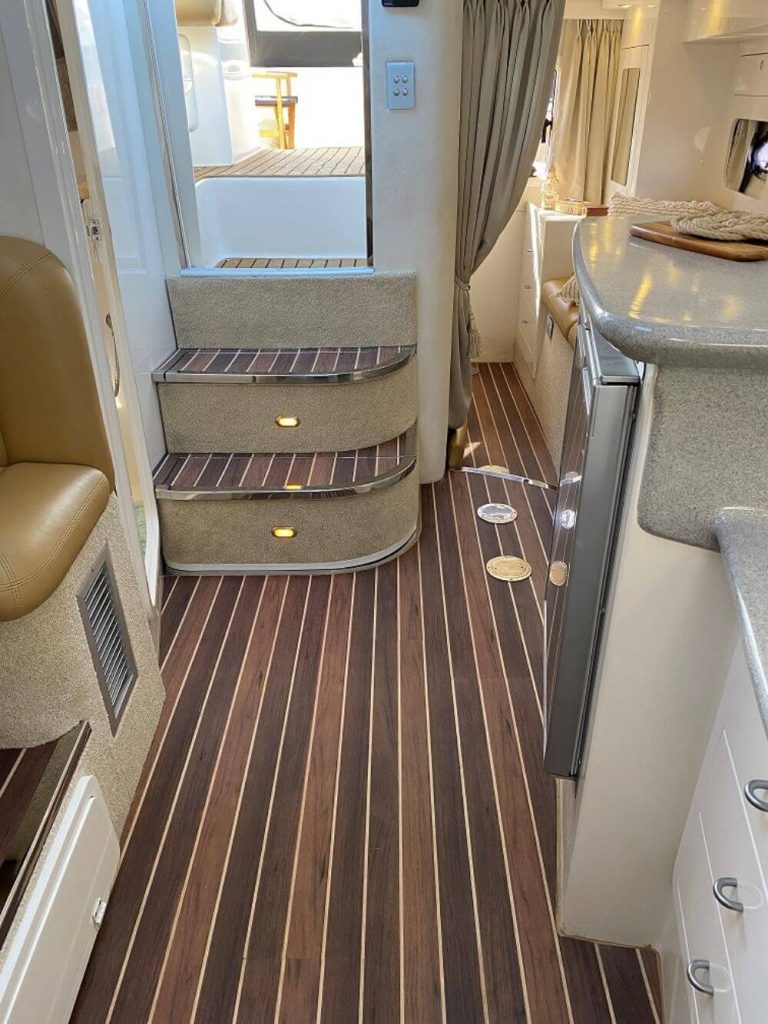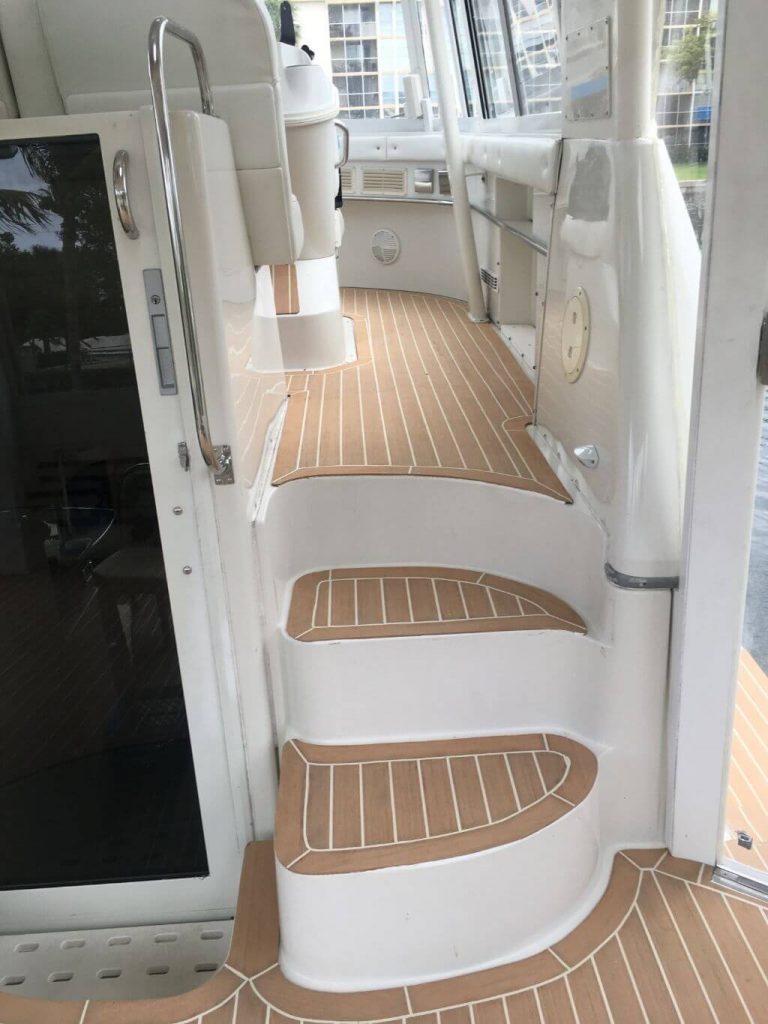 "That's why we call ourselves a solution specialist because unlike most flooring suppliers that have a single brand we can give you a product for your needs from a wide range", says Davidson.
Blu-Sky will be exhibiting at the forthcoming Auckland Boat Show with what Davidson describes as a fresh, new look and for the first-time customers will be able to visit one stand and discuss all their flooring needs/ideas for their boat. 
The range is massive, and BluSky will display the newest innovations launched into New Zealand at this year's show with products designed for comfort and practicality. All the products are waterproof, stain-resistant and can be cleaned with soapy water to remove fish blood, squid ink, red wine or sauce.
Blu-Sky will also be exhibiting a carpet alternative at the show. Infinity Luxury Woven Vinyl, made in the USA, can be used internally and externally and is backed by a 10-year warranty. If the timber look is more your style BluSky has the solution also. NautikFlor is a revolutionary flooring plank from Switzerland that cannot swell, delaminate or stain, and is also backed by a 10-year warranty. It is available in five colour options and is a great DIY option. For an external application, BluSky has a teak alternative, called NuTeak, designed to be a realistic representation, NuTeak can be installed in the same look as traditional teak decking.