Are you ready for Summer?
In the first in a series by Coastguard Education, we make sure you are prepared for the coming summer boating season. Future articles will look at important aspects such as understanding the rules of the sea, the correct use of a VHF and what to do in an emergency situation.
With the days drawing out and temperatures climbing, thoughts turn to those magical summer days on the water. How many times have you got all excited with the day looking perfect, piled the gear together only to find that a critical item is missing or the engine won't start?
Like many things in life, success at boating doesn't just happen. It requires preparation and having a plan. Maybe you're new to boating? You're not alone here, lots of new boats are being purchased. Reduce the stress on the day by being prepared. The great thing is, now's the time to prepare. What follows is not an exhaustive list but some essential items that will ensure the best chance of having a great day on the water, whether your first time or thousandth.
Education
Whether you have a boat yet or not, this one is easy! As a skipper, you are responsible for your vessel and crew. You need to be confident you have the right safety gear, communication equipment (more on that later), navigation lights, know the local rules, how to react in a potential collision situation and actions in the event of an emergency.
There's a reason professional seafarers train and conduct drills- they need to be prepared! A day out fishing should be no different. Train yourself and do some drills with your crewmates and family. This can seem a daunting prospect, but it doesn't need to be. There are some great resources at your fingertips to gain more knowledge and understanding of your responsibilities.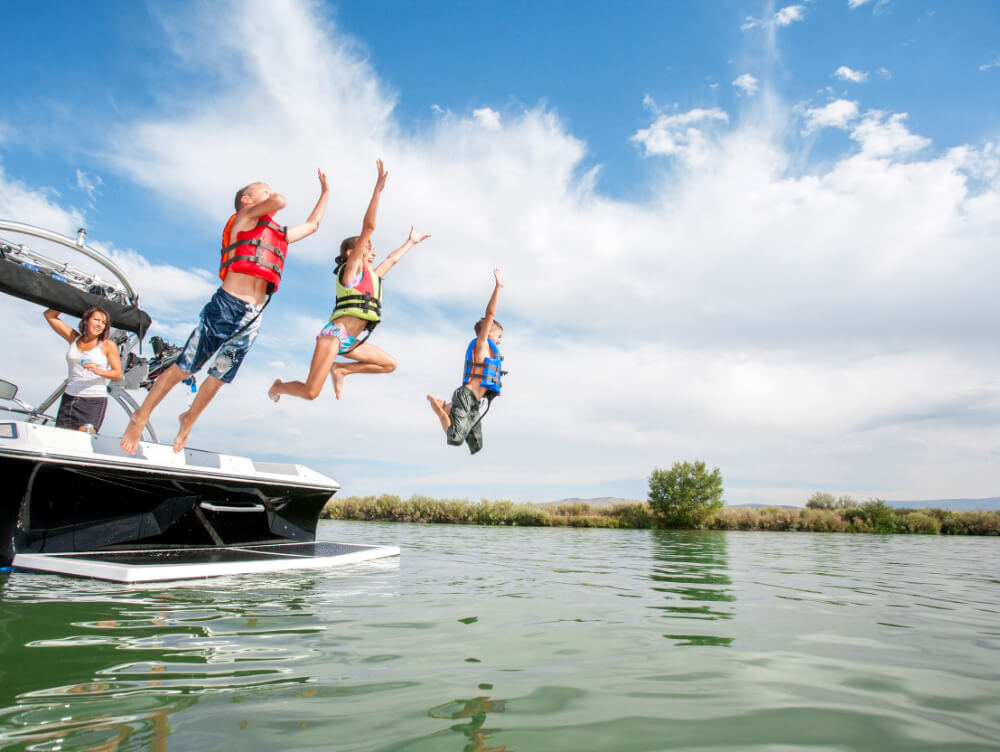 Coastguard Boating Education offers a FREE online 'Beginning Boating' course as a start. This leads into Day Skipper nicely and will help build your knowledge and confidence. For the more experienced boatie, why not work through Boatmaster, a great course that gives you more confidence to head offshore.
Make sure you know your local rules. Check out your local council website as they will have information on local Navigational Safety bylaws. These rules (carriage/wearing of lifejackets, speed limits, recreational zones etc.) are there for your and others' safety. Ignorance is no defence (you have been warned!).
Information
Aside from the education and regulatory side, local clubs work to ensure members have a fun, safe time on the water. Clubs are an104-107 invaluable source of information and local knowledge. Check out social media channels for what's out there.
Take a look at sources of marine weather, tides and local conditions. There are many sources out there and new apps coming onto the market all the time. Metservice and the Coastguard app are popular, but also take a look at Windy and Predict Wind. Check how the forecasted weather compares to actual conditions to get a feel for what to expect out on the water. Compare a few and get familiar with how they operate and whether you trust them.
Somebody must know what you're up to. What should they do if you don't return? Who do they call? All good things to iron out now. Note that NZ Police coordinate inshore search and rescue- so in case of an emergency, dial 111 and ask for the police).
The Coastguard app is an excellent source of weather and tidal information, both forecast and real-time. Joining the Coastguard also helps this fantastic community service. Is your membership up to date and ready for summer? It's always reassuring to know Coastguard are there if you need them.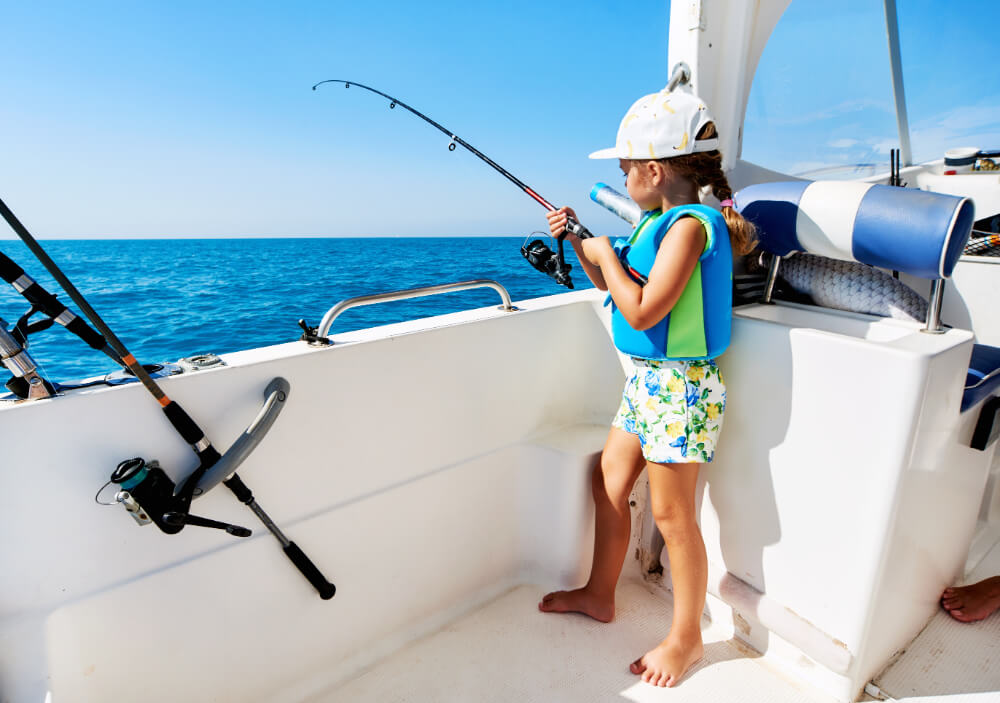 Communication
Two forms of waterproof communication are a must when heading out on the water. The cellphone is one that most people carry and can be a great tool. Have you tried using it with wet hands whilst treading water? Hopefully not! Please put it in a waterproof case and wear it around your neck. In an emergency, things happen quickly. Remember that cellphones have limitations, like coverage, battery life and only one-to-one communication and usability when wet. Bear this in mind when you're planning your summer trips.
A VHF radio is another popular item for a reason. They are generally waterproof and operated with the press of a button. When you use a VHF radio, you broadcast to all the other vessels within range. They are great for filing trip reports of your intentions, receiving up-to-date marine forecasts and real-time conditions (Coastguard Nowcasting service) as well as calling for help if required. Make sure your VHF radio works before you head out this summer. If it's a mobile device, then check the battery and have a charger with you.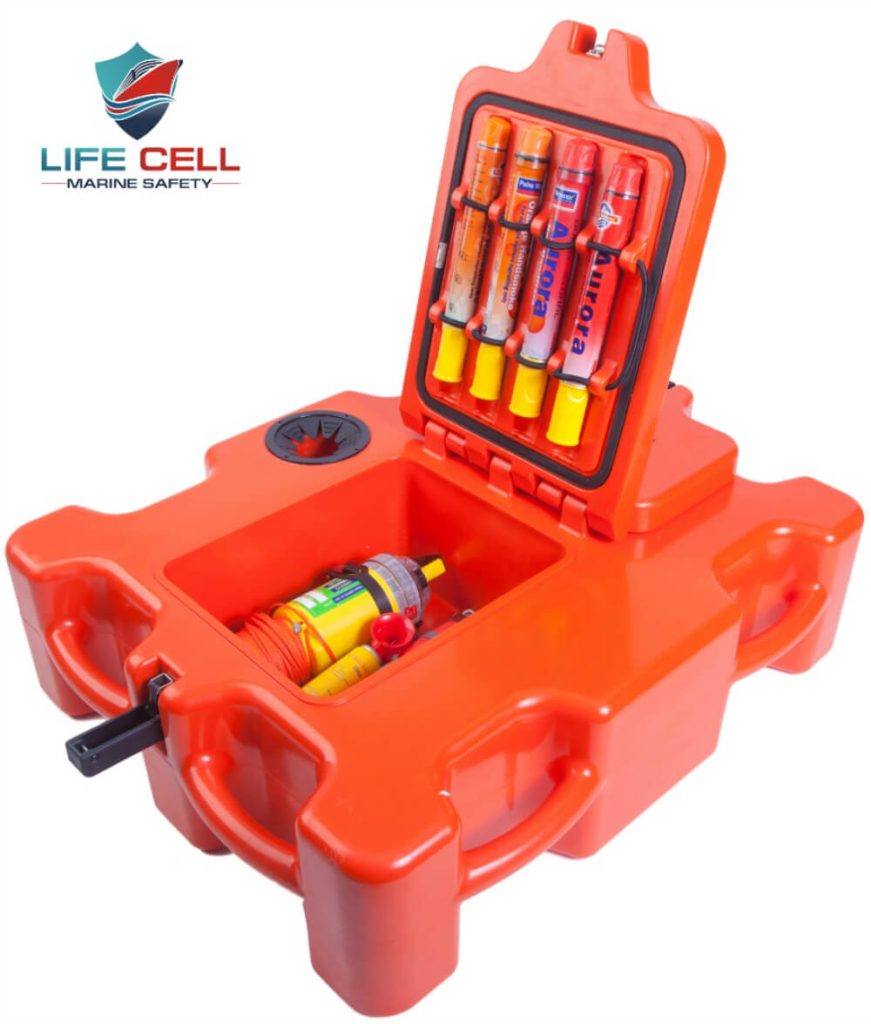 Every operator of a VHF radio (unless in an emergency) should have as a minimum a VHF Operator's certificate (check out Coastguard Boating Education's online courses) and, again a great one to get done now before the season starting. Completing a course will give you the confidence to use this essential piece of safety equipment.
Another piece of emergency communication is a PLB/EPIRB. These alert the Rescue Coordination Centre, via satellite, of any person or vessel in distress and provide a location. If you have bought one, it needs to be registered with MNZ, and the form is available online here: www.beacons.org.nz/register/. If you haven't got one, consider putting one on Santa's list. These have saved countless people but remember, it does not replace the need for preparation and planning – it doesn't make you safer on the water!
Other signalling devices to consider are:
Flares- ensure these are stored in a dry container and check the date (they do expire and require replacement) and are readily available to 'grab'.

Lights- check/replace batteries and carry spares.

Whistle, airhorn etc. – check you have these available.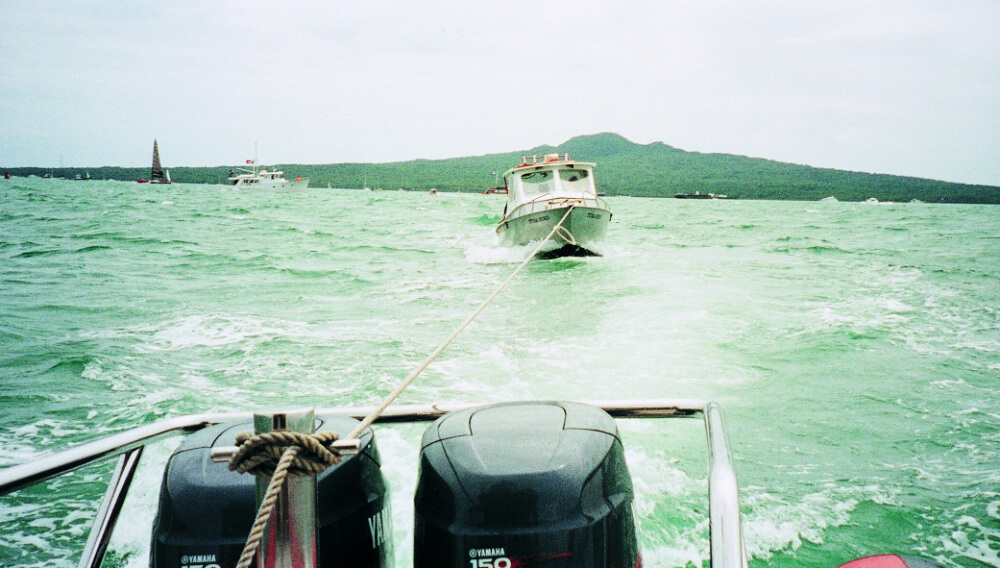 SAFETY GEAR
As a skipper, you're responsible for ensuring safety gear is available, maintained and usable. Having a 'grab bag' for essential safety gear in an emergency is a great way to prepare. Use a dry bag and include items that would be essential to have on hand if the boat suddenly wasn't there (think flares, PLB, handheld VHF, light etc.) This can be kept in an easy to grab spot onboard.
Lifejackets: Also known as PFDs (I'm not getting into definitions here). Ensure that you have sufficient numbers on board for all and of appropriate size. As the saying goes, "they never saved anybody in the locker- so wear them"! Depending on location and size/type of vessel, it may also be legally required- again, check your local bylaws. Lifejackets should be clean and stored dry, check straps, stitching and buoyancy. Over ten years old?
Time for new ones- MNZ and Coastguard run an old for new programme, (www.old4new.nz/) so have a look as there are some great discounts available.
Inflatable lifejackets are excellent and convenient to wear on power and sailboats. Like anything, they need maintaining. Commercial inflatable lifejackets require an annual service at a recognised service centre. This involves replacing the cylinder, self-inflating bobbin, clips and a 24hr inflation test. As a recreational boatie, there is no requirement legally to do this, but you want it to work when you need it, so why wouldn't you!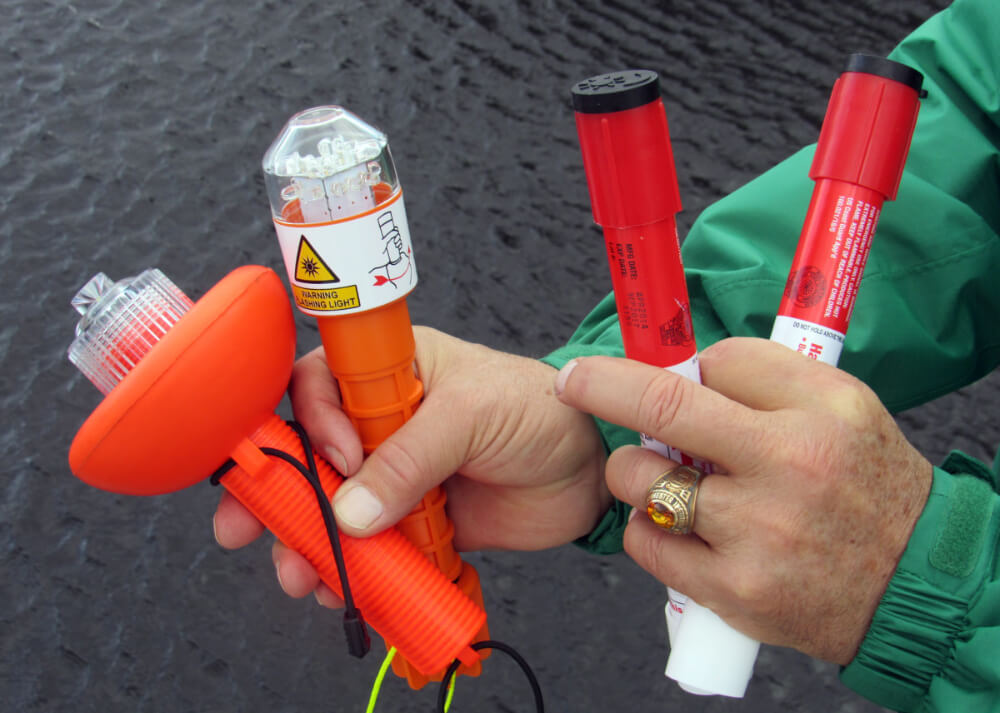 Hutchwilco has great instructions (link below) on how to do this yourself, and again, it gives great peace of mind to get it done. www.hutchwilco.co.nz/our-stories/self-servicing-your-inflatable-lifejacket/
Anchor. Check your chain and warp in good order and the end secured aboard (called the bitter end for a reason)- it's good to clean out the chain locker and give any warps a freshwater wash (big tub and leave them to soak and then hang to dry in the shade). Plus, it would help if you changed out any rusted shackles or chains.
Secondary Propulsion– engine (see below), oars, sails, whatever it may be, ensure they are clean, dry and serviced.
Bailer– no matter the size of the boat, this is an essential item, be it a bucket or plastic milk bottle with the bottom cut off (with a piece of string to tie it in).
Fire extinguishers/fire blanket – Check pressure gauge and date for service. Ensure they are stored in a readily accessible location, quick to grab (no use at the bottom of a locker). Dry Powder is the go-to for all-around use for small craft but has limitations. Any old cylinders out of date? Take them to a local service centre for recharging/replacement. Most people have never used a fire extinguisher. Check out FENZ information for basic information. Professional seafarers attend fire fighting courses on a boat. This is important stuff! Want to know more? Do a half-day course where you get to use different types of extinguishers/fire blankets.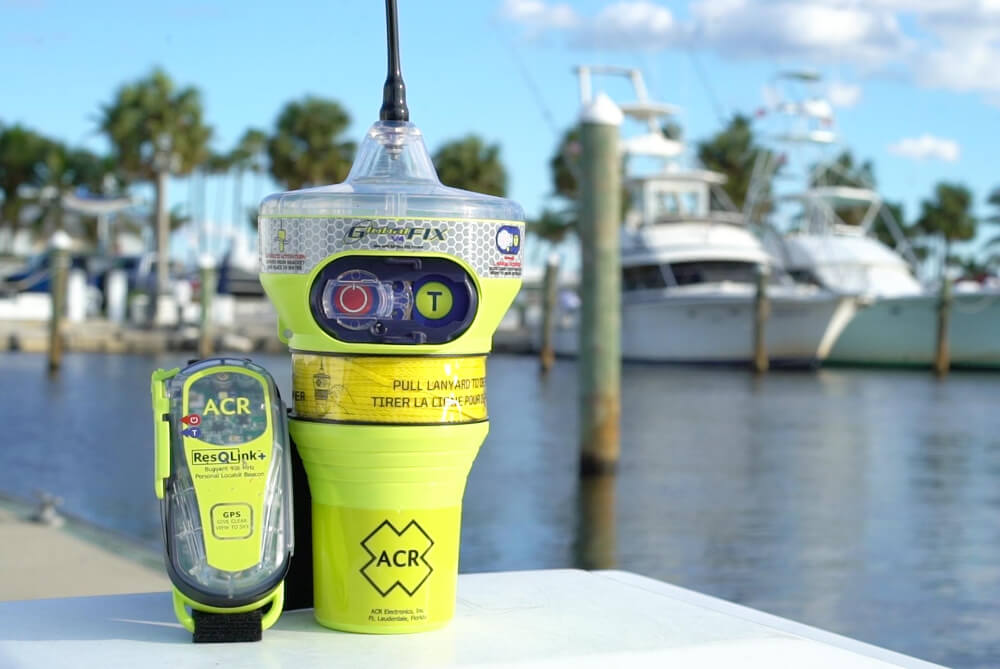 ENGINES
For outboard engines, the most common issues are fuel or electrical. Did you know that petrol loses its gas (octane) and by three months is potentially stale and not as useful? Use the older stuff for less critical tasks like mowing the lawn, and before your first trip, top up with fresh fuel.
Outboards require servicing (usually approx. 100hrs – check manufacturers spec). Book it in or do it yourself – you'll learn a lot along the way if you haven't done it before. Again check with manufacturers specs and any associated warranty – it may need to be done by an authorised service centre.
Either way, with new fuel, giving the engine a run-up at home in flushing mode is a great way to check it over. Have you got water flow out of the tell-tale? It's a place that critters like to hide and nest, as is the air intake in the top cowling cover. Check everything is flowing free.
Grease fittings, top-up hydraulic fluids, and ensure electrical connections are tight and sprayed with silicone. Then check steering, shifting and throttle mechanisms before moving on to checking the engine mounts, spark plugs, engine and gear oil, oil and fuel filters. Diesel tanks should be stored as full as possible to minimise condensation and water in the fuel. Look after them now, and hopefully, you'll get a season of trouble-free boating.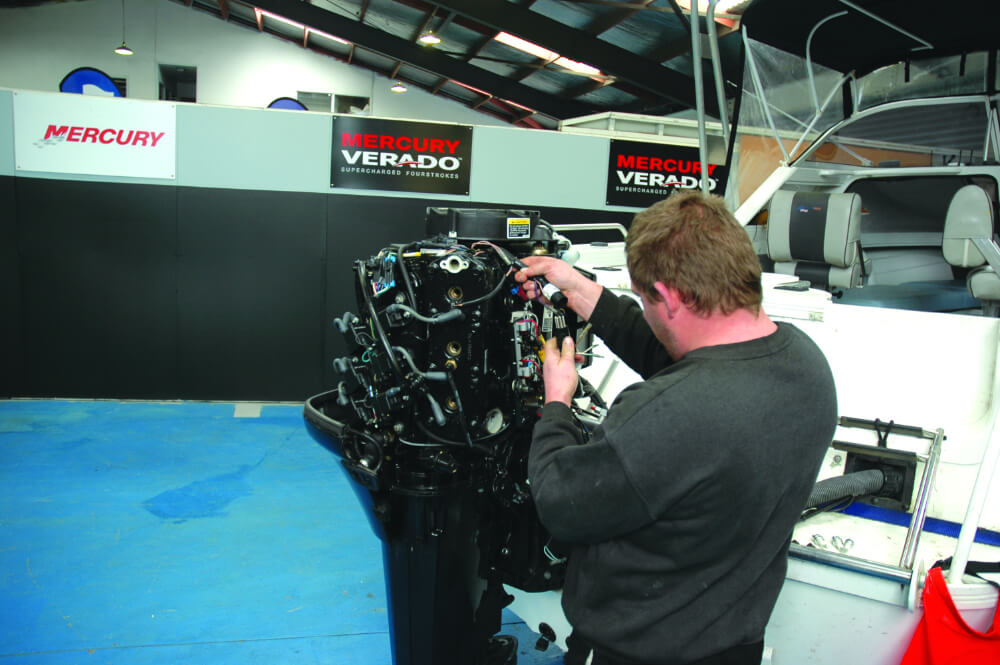 SO WHAT ARE YOU WAITING FOR?
It's true, there's a lot to think about when boating. Having a checklist is a great idea to make sure you arrive at the ramp ready to go. You could even laminate your list and check it each time. Remember, time spent now on preparation will reduce stress and help give more happy hours on the water this season. Happy Boating!
Pre Departure Checklist
Weather and Tides
Fuel, Oil, Battery
Communication x 2
Bungs In
Bilge Pump Runs
Hats, Glasses, Sunscreen, Warm Clothes
Life Jackets
Food and Drinks
Mission Gear
Pre Season Checklist
Coastguard Boating Education courses 
Communication gear
Safety Gear
Engines