Chaparral has been awarded an innovation award at the recent Miami Boat Show, for a new smart transom step they call The Infinity Power Step.
The Infinity Power Step is fundamentally a fold down swim step that provides a wide in-water platform suitable for wetting your feet, relaxing while sitting deeper in the water and of course getting out of the water after a swim, board or ski.  
There are similar products out there, but what makes Chaparrals Infinity Power Step so special, is that it is electrically operated with a simple push of the button. It automatically talks to the helm to ensure that the stern drive is all the way down to avoid damage to either the step or the prop, and the motor cannot start until the step is safely tucked away. 
The whole process is quick; fully deploying in just 12 seconds and the same to tuck back away. It is fully integrated into the swim platform so does not detract from normal use.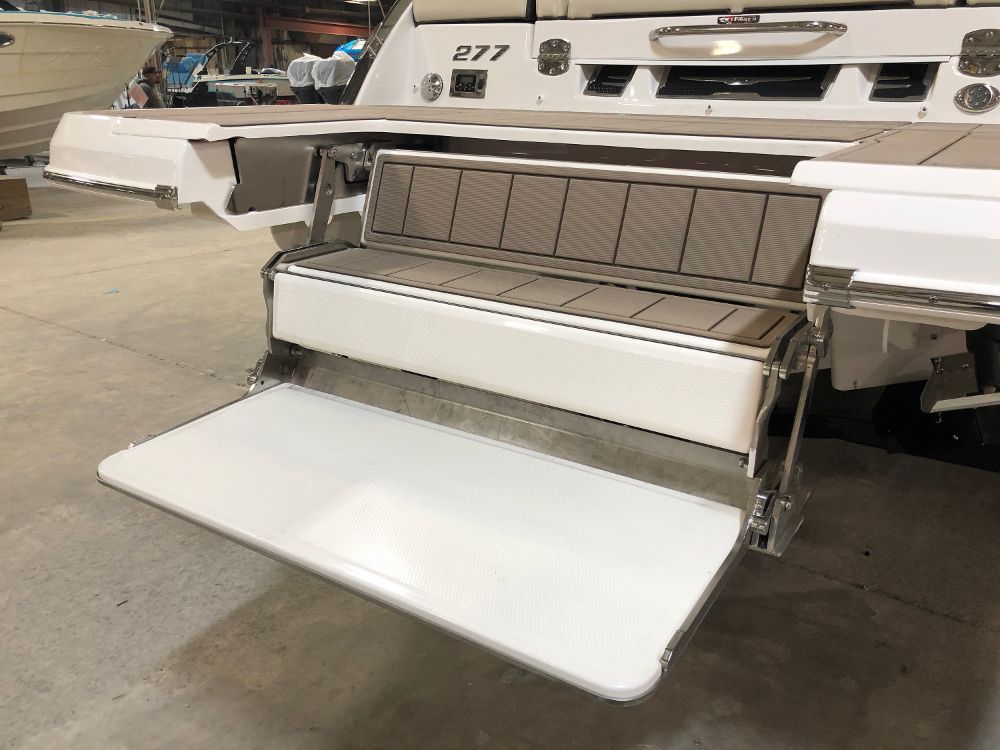 'The infinity Power Step' is actually two steps; each with a fold out riser providing deeper and safer access.  It is perfect for our aquatic K9 friends, allowing an easy climb back onto the boat, while the risers, along with the moulded grip pattern on the tread, prevent any chance of slipping through the back of the steps onto the stern drive machinery.
It is available to order on Chaparral's SSx and Surf range and is already proving to be game changer across the U.S boat show circuit.