The all-new Circa 950 heralds the return to serious trailer boat production for this 40 plus-year-old alloy boat builder.
Whangarei's Circa Marine is one of the most diverse aluminium boat builders in New Zealand, producing an incredibly wide variety of boats for more than 40 years. Not only are they specialising in quality aluminium fabrication of sailing yachts, catamarans, launches, RIBS, fishing boats, and commercial vessels, they also have time to build a few trailer boats.
Anyone who has been around trailer boats for a long time will well remember the 6-7m Circa boats that established the brand's presence in the high end of the trailer boat market.  
Their reputation for build quality, rough water performance and handling has always been a hallmark of their designs.

However, in recent years the company has been so busy with larger projects, that trailer boat production slowed to only a few boats a year, and for a while, it looked like this famous brand might simply fade away. Well not so, and thanks to the enthusiastic mentoring and encouragement of Offshore Boats NZ's, Jonathan Barlow it now seems this iconic brand is starting a whole new chapter in its development.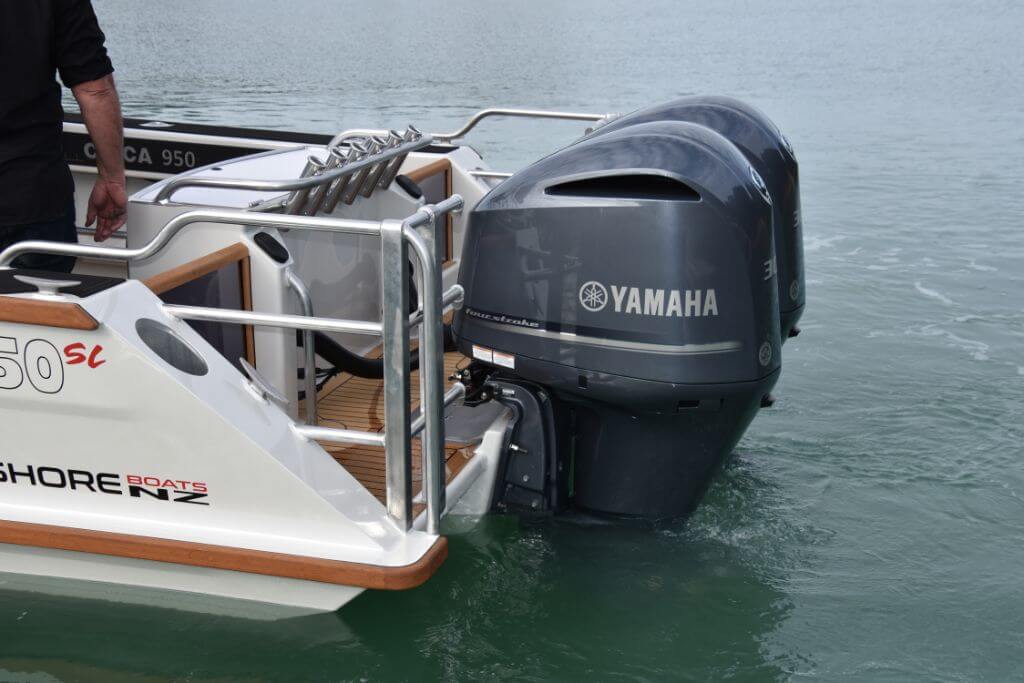 The first of the new generation of Circa boats is the impressive Circa 950, a boat that makes a bold statement, that the marque is back. So why re-enter at the top end of the trailer boat market, when their 6-7m models were so popular? According to Jonathan, it was primarily because he was already building a new line of 6.5-7.5m alloy boats under the Offshore brand, and he needed something that would complement his range.
Offshore Boats NZ and Circa Marine have had a long collaboration, with Circa building the hulls and superstructure and Offshore Boats NZ completing all the finishing, fitout and sales.
"It's worked really well for both of us over the years, and the combination of our respective skills has resulted in the new 950", says Jonathan.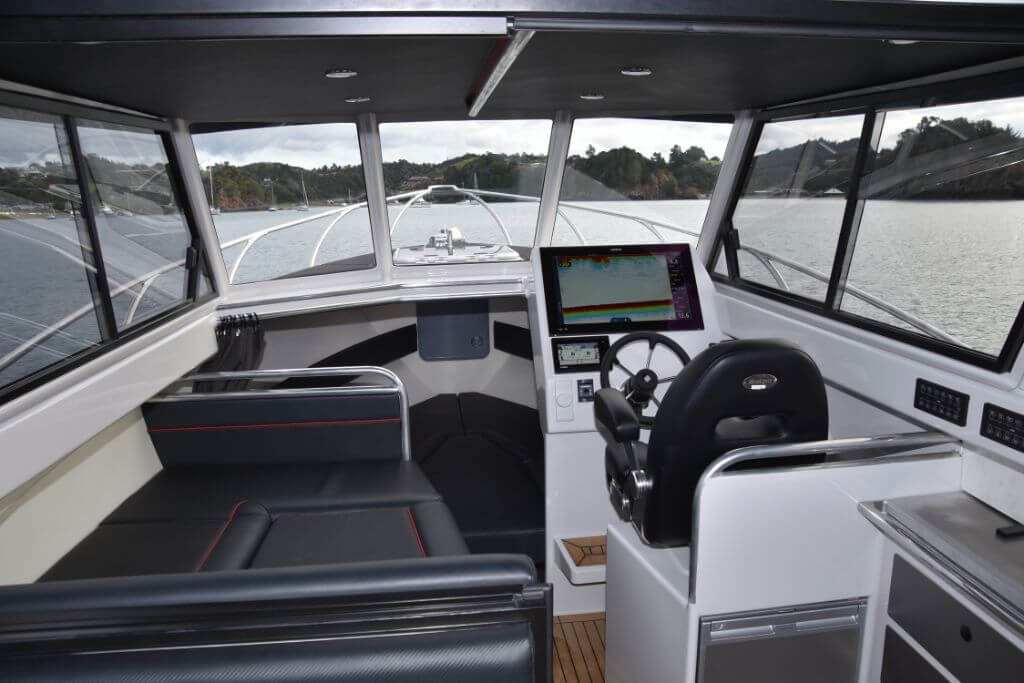 Circa Marine's principal, Bruce Farrand, designed his first trailer boats over 30 years, and the new 950 is a derivative of those initial designs. Obviously, things have been tweaked and changed over the years, and with the 950, we see another step in both design and layout. Plus Circa's superb fabrication has been equally complimented by Offshore Boats NZ, bespoke finish and attention to detail. Overall impression of the Circa 950 is a perfect balance of aesthetics and functional design. 
Circa 950 is a big boat in every sense. It's 9.5m overall, with a 2.85m beam, has a trailerable weight of 3840 kgs (no fluids) and a hefty price tag above $NZ500,000. So what do you get for half a million dollars plus? Firstly there are the twin 300hp Yamaha outboards, completed with Helm Master, a triple-axle CAM alloy trailer and a boat that comes with over $60,000 worth of electronics.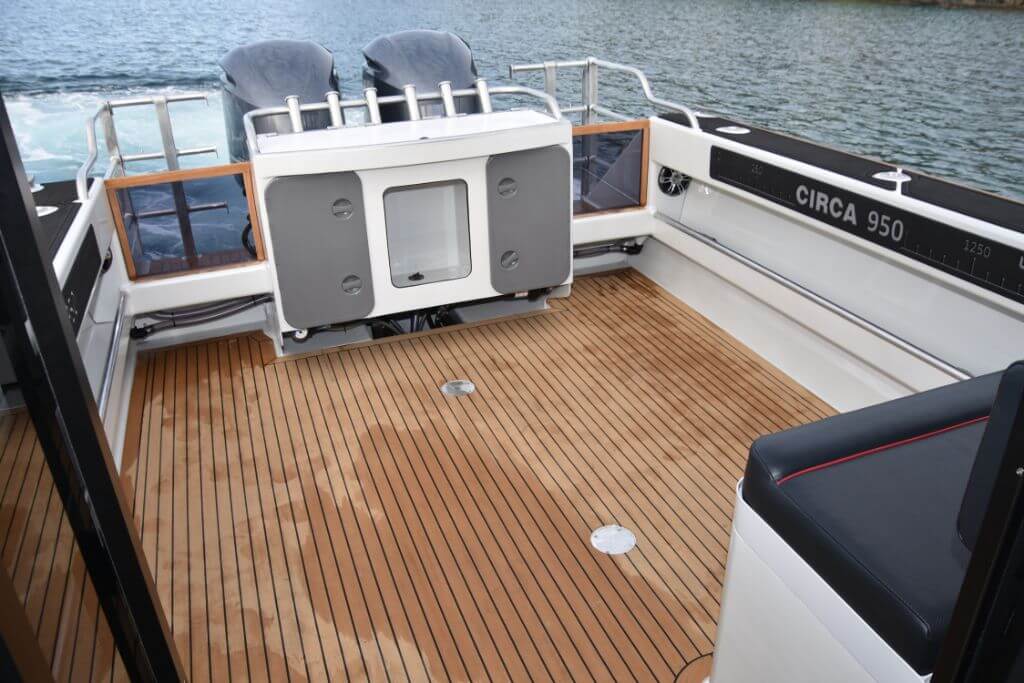 Then it's plus, plus, plus when it comes to all the equipment onboard. Jonathan says he works from a clean sheet of paper with his clients, and it's a matter of ticking all the boxes to finalise the fitout. 
The layouts can be specific to what a client wants, and it doesn't matter if the emphasis is on cruising or fishing, just about anything is possible. The Circa 950 is more than a trailer boat, it is a small launch. However, it has the benefit of being transportable to anywhere in the country. Taupo one weekend and the Bay Of Islands the next. The fact it can be customised to suit your imagination means the boat you get is going to be 100% what you want. 
Contact: Jonathan Barlow Ph 027 439 1564 / [email protected]