To set foot on Lord Howe Island is to escape to a pristine environment and discover one of the cleanest places on earth. It is the stop over point for many making the passage across the Tasman, but it's also a holiday destination.
Lord Howe Island – widely regarded as one of the most beautiful islands in the Pacific – is the closest island getaway to Sydney. It's less than two hours flying from either Sydney or Brisbane off Australia's east coast. It is one of just four island groups to be inscribed on UNESCO's World Heritage list for the global significance of its natural beauty and heritage.
The Lord Howe Island Group was World Heritage listed in 1982 in recognition of its outstanding natural beauty and its exceptional biodiversity. Two thirds of the island is a Permanent Park Preserve. The surrounding waters were declared a Marine Park in 1998.
Lord Howe Island is considered to be an outstanding example of an island ecosystem developed from submarine volcanic activity, having a rare diversity of landscapes, flora and fauna (both marine and terrestrial). The high proportion of endemic species provides a superb illustration of independent evolutionary processes at work.
The Lord Howe Island Board and the islanders themselves go to considerable lengths to preserve their paradise, with comprehensive recycling programs; a tourist bed limit; and environmental management plans.
In fact, Lord Howe is one of the 'cleanest' places on earth: located 600km from the nearest large land mass, there is minimal air and sea pollution and you'll find no litter. Neds Beach was declared Australia's Cleanest Beach in 2004.
It's a timeless natural paradise, where the pace is relaxed but where there are plenty of activities and adventures to choose from. Unspoiled, uncrowded beaches, with perfect golden sands, entice surfers, swimmers and sybarites.
Lord Howe Marine Park
Lord Howe Island is part of an extinct volcano that rises through the clear waters of the southwest Pacific Ocean. This enormous marine mountain ascends more than four kilometres vertically from the seafloor, terminating in a flat top just 40 metres below the waves.
Near the middle of this plateau, flanked by luxuriant coral growth, is the Lord Howe Group of Islands.
The marine environment of this far-flung part of NSW is utterly unlike any other part of Australia, with a variety of tropical and temperate species brought on converging currents, and a large number of plants and animals which occur nowhere else.
The entirety of the waters of this special place are managed within a Marine Park, established in 1999, extending three nautical miles out to sea from the mean high water mark, and covering an area of approximately 48,000 hectares.
A wide variety of seabirds, which are rare near the mainland, roost and nest on the islands in their thousands, fed by abundant schools of surface fish and squid.
Lord Howe Island has been settled since the mid 1800s and today supports a permanent population of around 350.
The small human population and limited visitor numbers have ensured that marine resources are only lightly exploited, so swimming and snorkelling with myriad colourful fish is the norm.
Large fish, which are scarce and avoid humans in other parts of the world, are easily approached at Lord Howe, making underwater photography easy.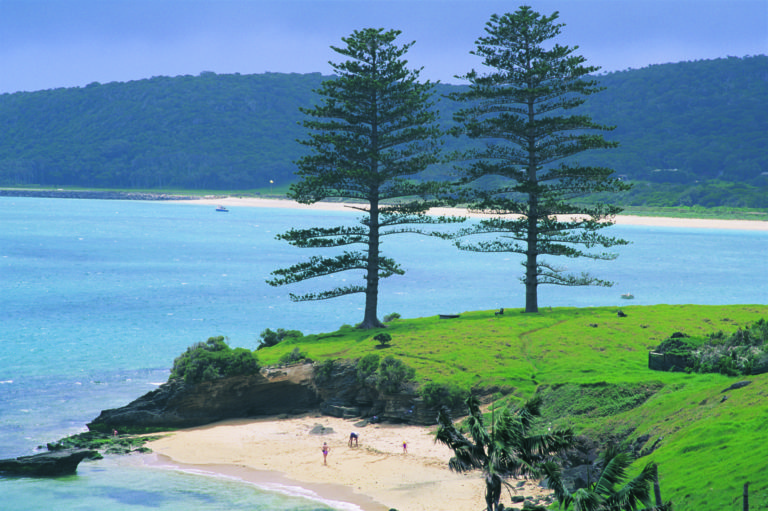 An extensive barrier coral reef, the southernmost on the planet, protects a broad sheltered lagoon and sandy beach on the western side of the island, while fringing coral reefs lie immediately offshore of the beaches on the eastern side. Lord Howe is the only place in Australia where such a diversity of fish, coral, algae and associated creatures can be seen by snorkelling just a few metres from the beach.
A number of tour operators offer round-island sight-seeing trips in calm weather. Visitors find it hard to suppress awe-inspired gasps at the spectacle of courting pairs of tropical birds wheeling under the towering cliffs which plunge hundreds of metres from the cloud base to the sea.
Further offshore, game fishing charter boats fish for kingfish, yellowfin tuna, wahoo and a variety of other oceanic species. Of those fish which are not released, many end up on island restaurant menus, since not many visitors want to take home a 20kg fish with their luggage.
Glass bottomed boats operate in the lagoon, providing a "bird's eye" view of some of the most vigorous coral growth with a wide variety of associated fish and other animals.
Other operators offer guided snorkel tours for small groups to a number of areas where rare and unusual species are reliably seen. These activities provide intriguing and educational insights into the ecological systems behind the spectacle.
Two dive operators offer scuba diving to a selection of over 50 dive sites, from "resort dives" in shallow water from the beach, to more adventurous locations such as under the vertical rock spire of Balls Pyramid.
Clear, open-ocean water and a wide range of underwater geography provides an unusually wide choice of SCUBA diving experiences.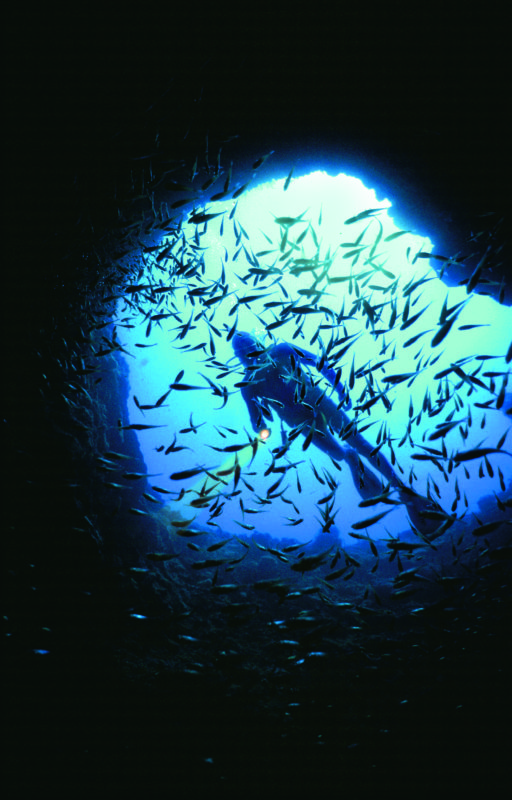 Dive instructors who have spent ten years exploring the underwater environment of Lord Howe still occasionally discover new species.
Researchers from universities and museums, both Australian and international, visit the area each year to continue inventory work, and to conduct surveys and experiments. Enough is known to firmly establish Lord Howe as a unique biological province, but even some of the most elementary ecological processes which support this unique diversity are yet to be revealed.
A cautious and deliberate approach is being used to develop zone and operational plans for this park.
Born from a volcanic eruption some seven million years ago, the island is 11km long and barely 2km across at its widest point. Two-thirds of the island is covered in lush, natural forests making it ideal for bushwalking, trekking, bike-riding and bird watching. And with 11 pristine beaches, there is plenty of space for all visitors to find their own untouched spot to laze the day away.
There is a limit of 400 tourists on the island at any one time. With just 18 accommodation choices ranging from self-contained budget units to fully-equipped apartments and boutique hotels and lodges, the island retains a peaceful, small-town charm and welcoming atmosphere.
There are no large-scale developments – in fact the largest property on the island has around 85 beds, and most are much smaller. Virtually all are owned by local islanders.
There's a six-generation tradition of hospitality on the island, and a casual friendliness that is immediately apparent when your hosts greet you at the airport, often in bare feet! No-one locks their front doors and there are few cars (and a speed limit of 25km/h) – with the main mode of transport being by bicycle or on foot.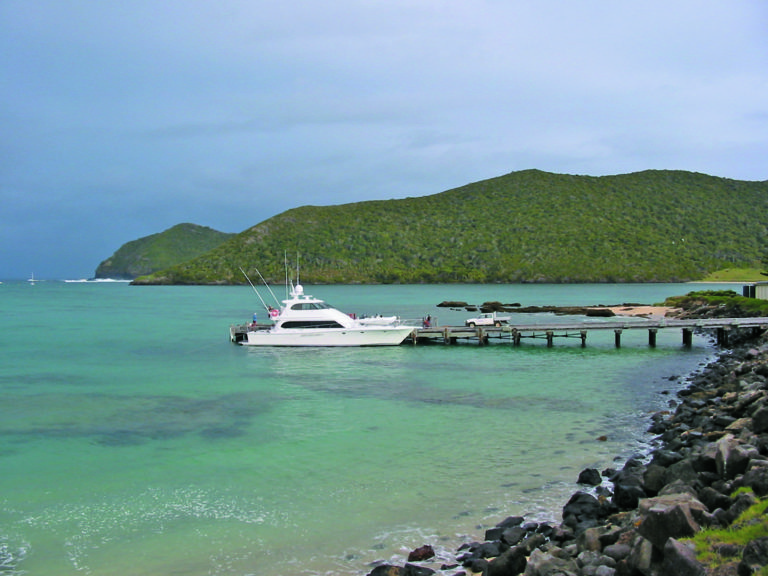 Apart from arriving in your own boat, (a popular fuel stop-off for motor yachts en route across the Tasman) the only feasible way to reach Lord Howe is by air.
HYPERLINK "http://www.lordhoweisland.info/qantaslink.htm"QantasLink offers year-round scheduled services to Lord Howe Island. Flight time is under two hours, with flights departing from Sydney on most days, and from Brisbane on weekends.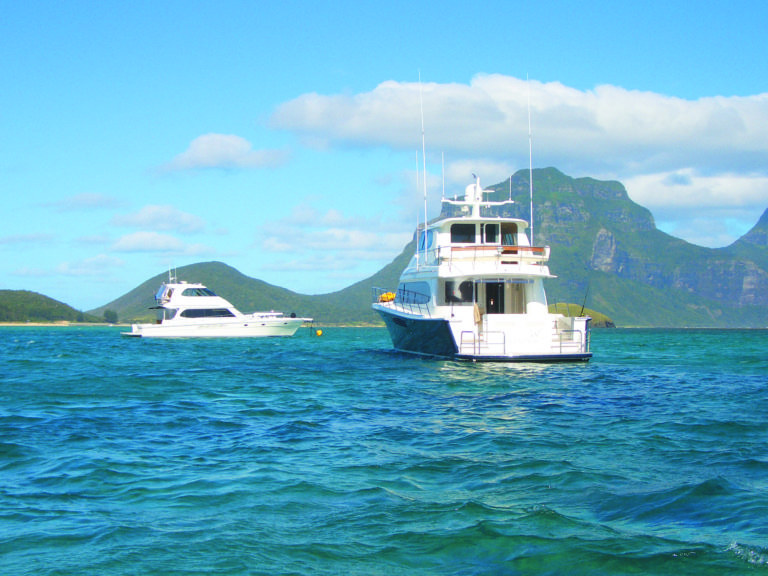 A seasonal weekly service to the Island is also available direct from Port Macquarie from February to June and September to December. There are connecting services with Qantas from all Australian capital cities and with QantasLink from many regional centres.
When to go
Anytime! Lord Howe Island's climate is mild, year-round. Sea breezes prevent the summers from being too hot, while surrounding warm seas ensure pleasant winters.
Maximum temperatures on the island hover around 25°C throughout summer, dipping to an average of 19°C in winter, while daily minimums range from 20°C in summer falling to around 12-14°C in winter.
Although the most popular time to visit Lord Howe is between September and June, even in the winter months (July and August), the days can be sunny and warm, while at night, roaring fires keep things cosy.
For more information on Lord Howe Island visit www.lordhoweisland.info