The DNA 590 XHT is one of a trio of models in the DNA Boats hardtop range and certainly one of the most popular.             
Jason Elvines and his team at DNA Boats have a reputation for producing some really smart boats, and while the bulk of the sales are still into the South Island, the brand is starting to make its name noticed in the north. To help further that exposure, Oceantime Marine, based at Gulf Harbour has been appointed the first DNA Auckland dealer.
Despite Covid-19 and lockdowns, Jason says that 2020 was a super busy year and he is booked out months ahead on most models, especially the larger hardtops. 

The 590 XHT, is a serious fishing boat that is well appointed and comes with some overnighting capabilities. Extras such as a head, cooker and freshwater shower are all available. 
DNA's 590 XHT hardtop is a clone of the 570 XHT with the same size cabin and hardtop but is 200mm longer in the cockpit and runs a 5mm hull. It's big enough to comfortably fish four adults and provides excellent protection from the elements. 
Not only is the cabin and wheelhouse area the same as the smaller 570 XHT it is also the same layout. In the standard boat, there are no forward squabs, with a rear upstand to stop any dry gear making its way into the cockpit. If you have the vee-berth option, there are storage shelves either side and also under the squabs. Jason says they have also lowered the cabin sole 60mm to provide extra seated headroom inside.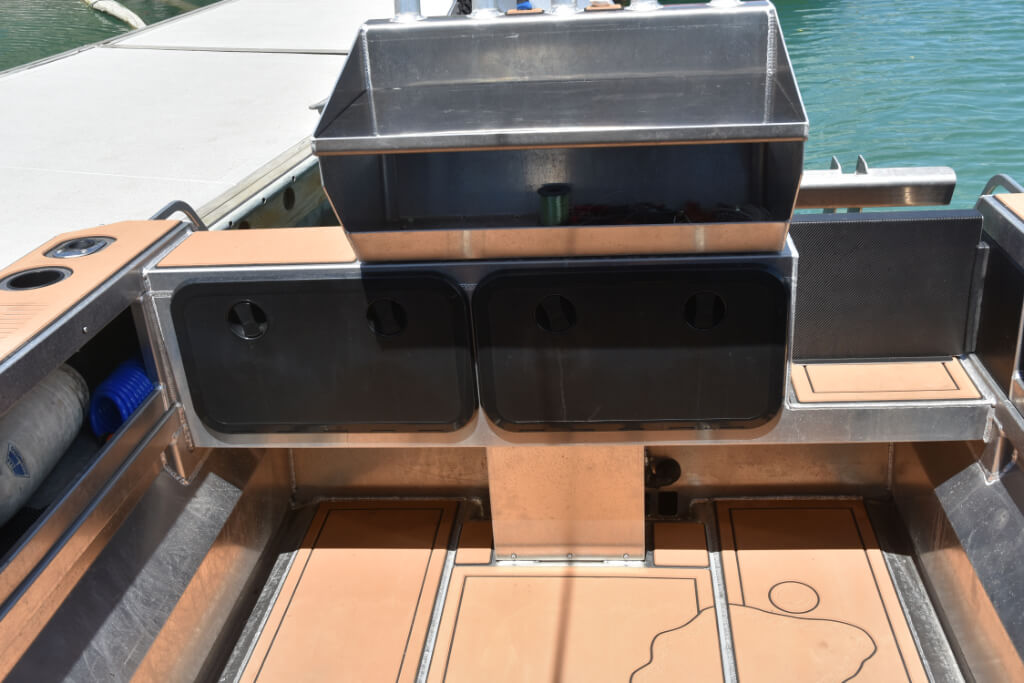 From a fishing aspect, the side coamings are at a good height to brace yourself up against, and there is ample toe space below for a secure hold when fighting that big fish. The side decks are wider than previous XHT models and include a spray deflector on the outside. Another change is the rubber fender around the boat has been replaced with a solid alloy extrusion. Jason says that this was done to not only strengthen the joint area but also speeds up production. It is now standard on all models.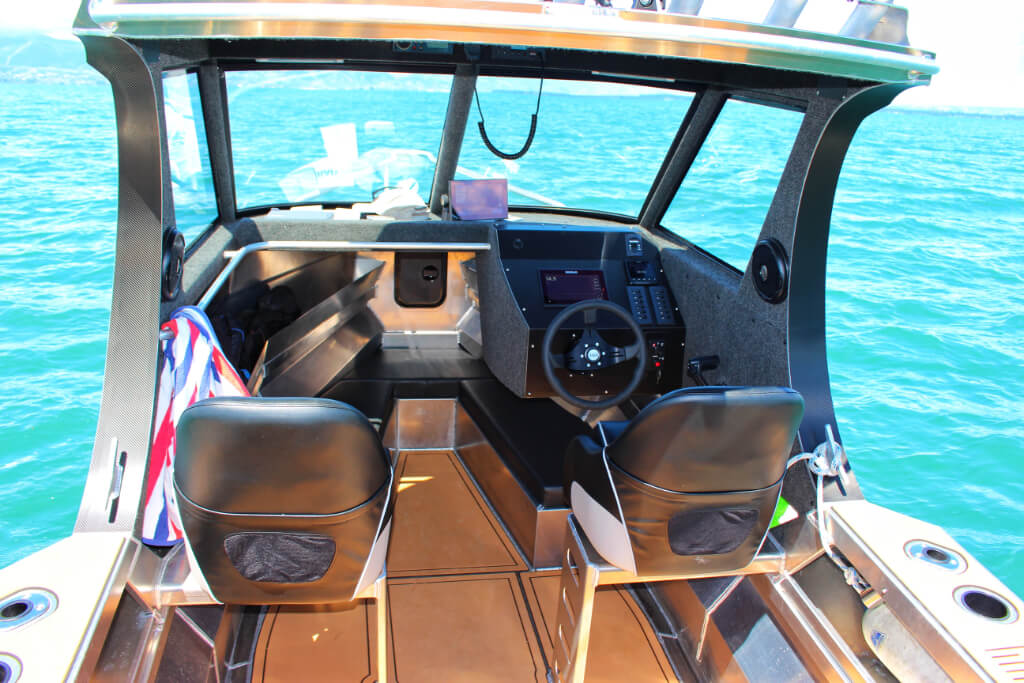 If you are a diver, then you will appreciate the deep, wide side trays that are spacious enough to hold a couple of dive tanks either side. Also, the dive ladder is diver friendly. There is no storage available in the cockpit sole, with buoyancy chambers either side of the underfloor fuel tank. U-Deck is used throughout all flooring and deck surfaces.
Construction is based around an integral hull framing system created by Jason using CNC cut interlocking full-depth full-length frames making a rigid dependable system. This along with CNC profile cut boats bring about fine tolerances and perfectly symmetrical and well-balanced boats. 
The 590 XHT is designed to perform in moderate to rough water and comes with a well-tested hull design, born from the 570 XHT. 

READ THE FULL REVIEW IN THE JAN-FEB ISSUE OF PACIFIC POWERBOAT/ALLOY BOAT MAGAZINE