At this stage, the Sydney International Boat Show is all go.
While many boat shows and major events around the world are being cancelled or postponed due to the Coronavirus, organisers of forthcoming shows in New Zealand and Australia say it is business as usual..
To be held in May will be the Hutchwilco NZ Boat Show (May 14-17) and SCIBS (21-24) and while organisers say they are very aware and conscious of the issues surrounding the Coronavirus or Covic-19 as it has now become known, the shows are 100% still on.
"It's business as usual for us, and like everyone, we are aware of the risks Coronavirus poses and will be taking extra precautions to ensure show patrons and exhibitors are safe", says Hutchwilco NZ Boat Show organiser Dave Gibbs.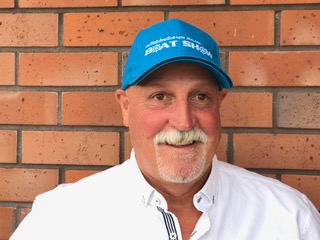 "It's business as usual for us, and like everyone, we are aware of the risks Coronavirus poses and will be taking extra precautions", says Hutchwilco New Zealand Boat Show organiser, Dave Gibbs.
He says that they will be keeping a close eye on the situation and will naturally follow any advice or guidelines for events that are issued by the Ministry of Health or the Government.
"For those people affected, it is a very unfortunate and difficult time. However, we do need to try to keep Covic-19 in perspective. According to the NZ Herald recently 10 to 20% of people catch the flu each year, and it results in 500 deaths in New Zealand. To date, there have only been four cases of people contracting Covic-19.
"There is no business cover insurance coverage against infectious diseases in NZ. At the show we will promote good hygiene and will also introduce free sanitiser where appropriate and will ensure Survey iPads etc. are continuously cleaned", says Gibbs.
The show, now in its 64th year, attracts around 37,000 people and will be held 14th -17th May ASB Showgrounds Auckland NZ.
SCIBS is undoubtedly one of the largest marine exhibitions in Australia and along with SIBS (Sydney International Boat Show) is well supported by both local product and boats as well as imports.
While Mulpha, the organisers of the SCIBS, would not comment about their plans for the 2020 show, from all reports the show is going ahead as planned.
The Australian BIA advises that there are no plans to cancel any of its boat shows. This applies to its portfolio of Rosehill, Adelaide, Sydney & Brisbane.
"The BIA considers the situation concerning the Coronavirus as important and is working diligently with all stakeholders to ensure preparedness. The situation is fluid and rumours about boat show cancellations are unfounded", says a BIA spokesman.
The Rosehill Show is at capacity with only betting ring space available, exhibitor bookings for Adelaide have commenced, Sydney bookings are on par with last year and the Brisbane Show is close to capacity.
The BIA team is participating in numerous activities. It is working with stakeholders and government agencies to understand their position and learn from other industries as to how they are managing the situation. At this point, there has been no government directive to cancel or postpone any event.
Domenic Genua, General Manager of Marketing and Events, said, "The situation is changing daily, and we cannot predict how things will pan out over the coming weeks. While we are confident and are pushing ahead with our planning, we are likewise not being complacent. We are meeting with our venues and suppliers, as well as industry colleagues and government departments to place us in the strongest possible position. For now, we foresee that the much-needed show circuit will proceed as planned, and the BIA team is working to deliver its usual high standard of events."