With the success of the smaller FatCat range, Blair McLay has gone a step further with his biggest FatCat project to date, the Fatcat 5000. The FatCat 5000 has been conceived as the most spacious, stable and safe 5m boat around. Offering almost 8sqm of cockpit floor space, it lends itself to a wide range of console/cabin configurations; Centre console, Side console and Forward Cuddy Cabin. Or you can just have it as an open boat with massive space. The versatility on offer from such a spacious, stable platform is enormous.
Much emphasis has been placed on developing a hull shape that performs well across all conditions and loading configurations. The hull is similar to the proven FatCat 4000 shape but with small tweaks here and there to adjust for the hydrodynamics of this larger vessel. The semi asymmetric shape is maintained as is the central "pod" to clean up water flow and further enhance load carrying capacity

Wide side decks and sizable boarding platforms are also maintained. The flat, uncluttered cockpit floor is above the water so is self-draining in all conditions. No bilge pump or forward motion is necessary to drain the cockpit.
The base boat runs a centrally mounted outboard engine with power in the 75 – 130hp range. Investigation into a jet option is also taking place and the boats will be constructed from aluminium.
The hull is 5m long with the bowsprit adding another 200mm for an overall length of 5.2m. Beam is 2.3m with an empty hull displacement of 500kg. Add an engine and trailer to that will see a towing weight in the 850-1050kg range depending on the configurations and options chosen.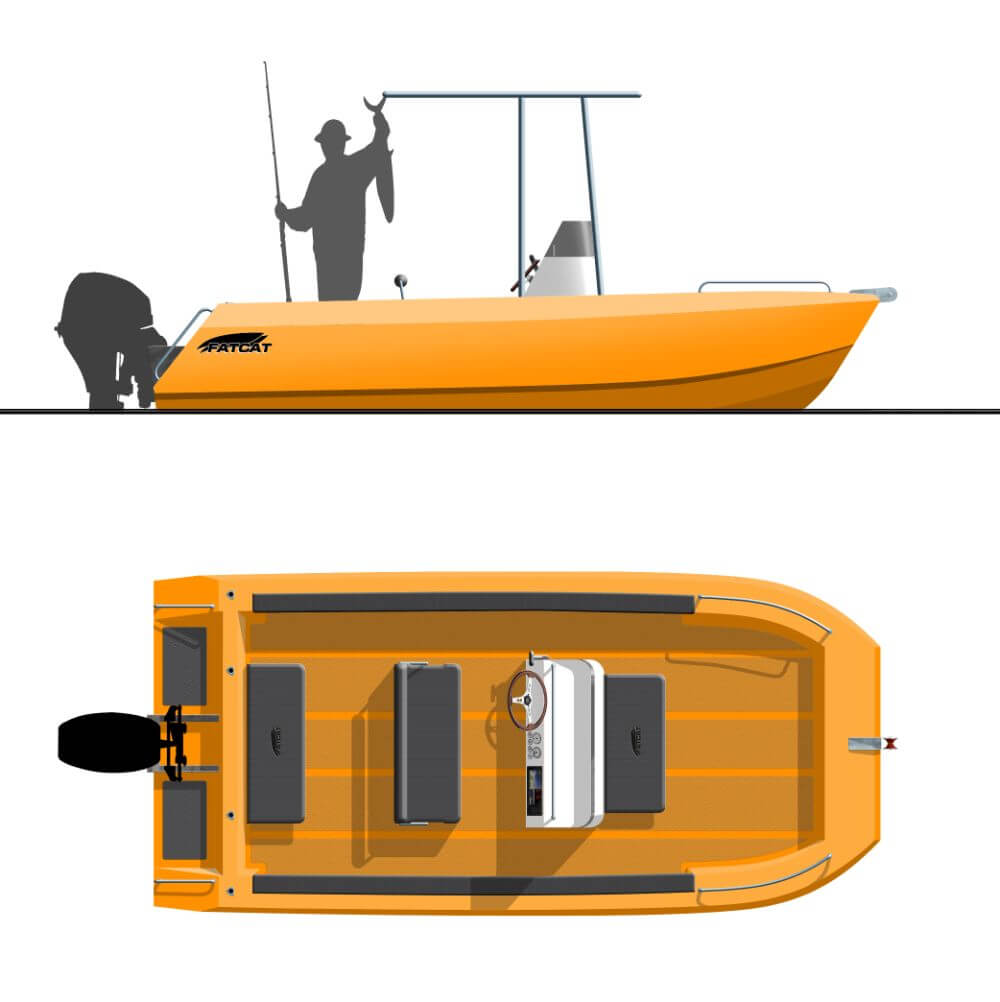 Since the release of the production FatCat 4000 six months ago, the team at FatCat have been fielding many enquiries about a larger boat and the 5000 is set to prove very popular. This winter, construction of the first boat will begin with production set to ramp up quickly following. Interest is already high in this design both locally and from abroad.
Contact : www.fatcat.nz, email [email protected] or call 021 1142 444