Previously marketed as the Explorer Jet Tender, the all-new Lamont T430 Jet Tender is a whole different boat.
While the Lamont brand is new to boating, it comes with a heritage that stems back quite a few years. When Andy Lamont brought Explorer Boats in 2018, he inherited a range of RIBs and a fledging jet tender business.
"The biggest difference between those earlier boats and today's models is we have repowered a Yamaha TRI four-cylinder engine coupled to a Solas 6" jet pump", says Andy.
He added that one of the main reasons for the change was to have a universal power platform that any Yamaha dealer around the world could service. The Lamont T430 is offered with a 100hp Yamaha 100 TRI as the standard engine, but you can get a bit more power from the Yamaha 125hp TRI.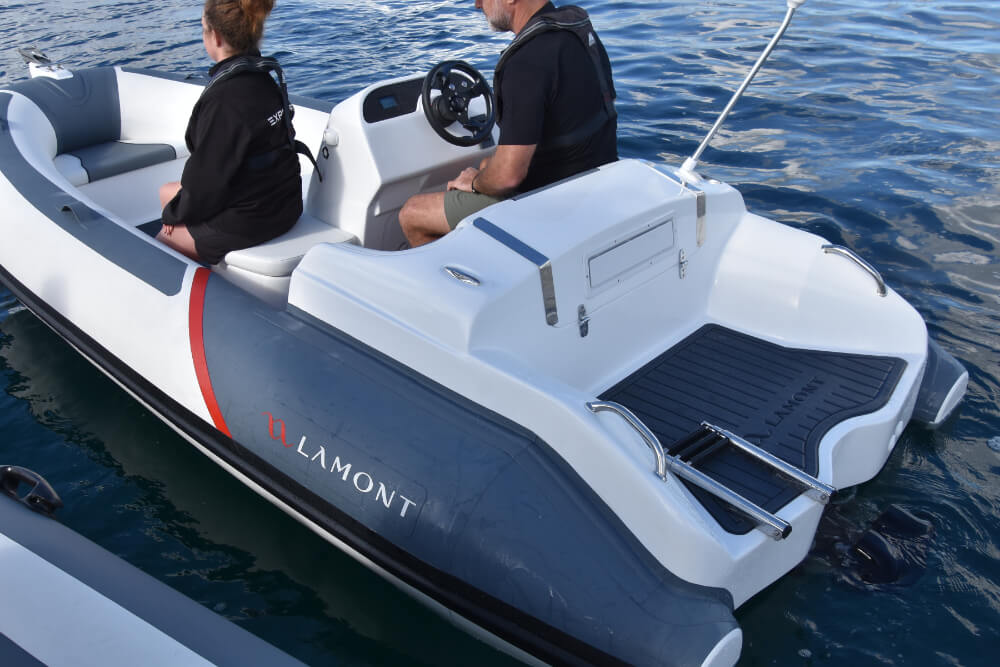 Previously used as the hull for the Viking jet, the T430 has been lengthened, with longer strakes and a redesigned transom area. The aft deck area was raised to fit the new engine into the engine space, and the transom platform is 200mm longer.
Considering the size of the T430, there is a surprising amount of space and dry storage areas. The full-width aft bench seat hinges up for engine room access, so there is no space for any gear. However, the console offers its share with all areas under the forward and side seat utilised for gear storage.
The bow area features another seating area, with a good size anchor locker beneath. The Lamont T430 is available with an extended bowsprit, or if you have a length issue in your tender garage, it can be changed for a shorter version that gives the T430 an overall length from the forward rubbing strip to the back of the jet unit of 4.30m.
The Lamont T430 is indeed a versatile craft and a lot more than simply a tender for a big boat.
For a full review on the Lamont T 430 Jet check out the next issue (July-Aug) of Pacific PowerBoat/RIB Annual.