Mathew Heweston looks at some of the new impressive fishing gear including all new tackle and accessories for the angler, bound to optimize your fishing. The arrival of spring is an exciting time for the kiwi fisherman as he looks forward to the warmer weather and longer fishing days with the start of daylight savings. The fishing also kick fires into action as the fish start arriving in force ready for spawning. With this in mind, the angler also wants to try out some of the latest fishing gear released from the fishing suppliers. Here is some of the latest, coming to store soon.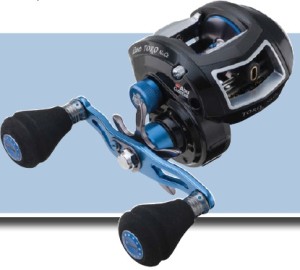 The Revo Toro NaCL
Abu have released an impressive baitcaster reel that can stand up to the power of New Zealand's tough fish. The Revo Toro NaCL puts out an impressive 10kg of drag using a carbon matrix drag system that provides smooth and consistent pressure. It comes with six stainless steel bearings plus one roller bearing to provide increased corrosion protection. All this combined with a quick 6.4:1 ratio to help land that big snapper. Available in two sizes, this reel accessory is ideally suited for fishing softbaits or slowjigs in deeper water between 20m-50m.
www.purefishing.com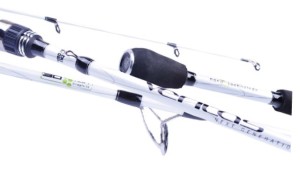 Veritas Light Jigging Rod
A new rod has been designed for the popular Veritas range. The Veritas Light Jigging Rod is a one piece, 1.83m rod with a slow – medium action. Incorporating the famous nano technology in the blank with Fuji guides, a split butt and a split reel seat. There are four models available for spin and overhead reels with two different PE line ratings. Take a look.
New Fishing Gear from Spiderwire
This hot new line should fly off the shelves this summer. Fluorobraid combines the sinking properties of fluorocarbon with the strength of Spiderwire braid. Using a breakthrough process using gore fluoropolymer and dyneema fibre blend together. This means less slack in your line as it sinks through the water which provides increased sensitivity. It will help in faster hook sets, ideal for softbaiting in windy days or slow jigging under workups when you are hit on the drop. Available in five line weights from 10lb – 40lb.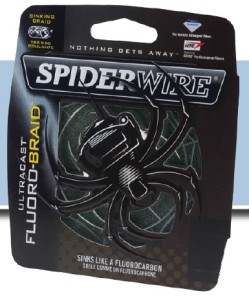 Casio G-Shock Gulfmaster
As all fisherman know, timing is everything when fishing. When you're on the water and with the wind, tide and moon all working against you, you need every advantage you can get. Released from Casio is the G-Shock GWN1000 Gulfmaster, a new ocean concept model from the Master of G series. 
Designed with tough action and harsh environments in mind, the Gulfmaster is the ultimate maritime GShock. This intuitive triple sensor timepiece is equipped for the seas, boasting an atmospheric pressure sensor which can help to predict changes in the weather, compass bearing to check direction, a thermometer and tide level indicators. A perfect addition to your fishing gear. Available from leading Casio retailers. RRP $799
Sword Pro Fishing Gear
The NZ designed and made, SwordPro Ultimate is essential a game fishing combo kit. A multi-use tool to minimise your game fishing equipment while increasing the odds of ensuring your catch lands in your boat. The SwordPro Ultimate eliminates the need for you to carry six different poles on your boat. It's your flying gaff, large gaff, small gaff, landing net, harpoon and tag and release tools all in one handy combo kit utilising one pole with interchangeable components. Find your fishing gear quickly and efficiently when you need to, and pull in that trophysized marlin, kingfish or snapper with ease. For more check out Sword Pro.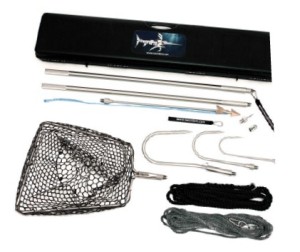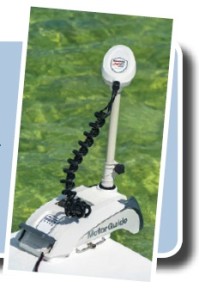 MotorGuide's Newest and Best Gear
Two new electric trolling motors from MotorGuide – the Xi5 and X3 – are now available to Kiwi and Aussie buyers. The Xi5 and X3 are stealthy quiet, silky smooth and totally reliable with a list of features that will ensure true durability. They have new composite shafts, that can take on any obstruction that gets in its way. The Xi5 also has MotorGuide's brilliant Pinpoint GPS technology as standard or as an easy upgrade. Digital variable speed control enables exceptional low-speed trolling capability and longer run time and by capturing and storing energy that is typically lost as heat, the batteries have longer run times and require fewer recharges. The X3's Variable Ratio Steering (patent pending) gives anglers higher response steering and precise boat control in the primary fishing zone. You can find out more here.
Lowrance Sounder
Lowrance has released the newest additions to its Elite family of fishfinder and chart plotter products, the Elite-3x. The most affordable colour fishfinder ever introduced, the new Elite-3x includes a dual-frequency 83/200 kHz Broadband Sounder transducer and features an LED-backlit display with detailed 240×360-pixel resolution that's easy to see in full sunlight from wide viewing angles. Equipped with broadband sounder technology, the Elite-3x allows anglers quickly and easily to identify fish targets, bottom contour, structure detail, bottom hardness, thermoclines and more. The Lowrance Elite-3x fishfinder is priced at $NZ199.00. Check out Lowrance for more.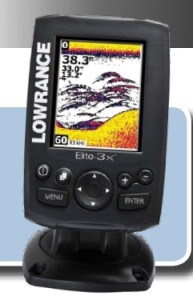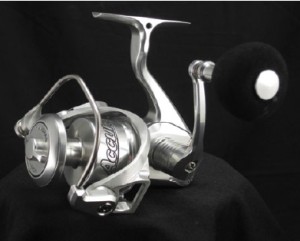 Accurate SR-6 
Accurate's newest addition to the SR series of spinning reels is the SR-6 mighty mite. This reel was designed with the inshore fisherman's needs in mind. The reel is ideal for soft baiting, stray-lining and fresh water fishing. These reels are lightweight at 10 ounces, made of T6 6061 aircraft aluminium and feature the Accurate Twin Drag feature designed for a smooth drag with stopping power. For a 2500 size reel it can run up to 8kg of drag and with Accurate's twin drag spool has very good line capacity.
This reel is perfect for the angler looking for the perfect braid or mono reel in either salt or freshwater adventures. Compliment your fishing gear with this lightweight little spin rod. It's like having nothing at all in your hand. RRP $850 Visit Decoro for wholesale enquires or visit your local tackle store.
Trokar TK11 Extreme Octopus
Big Nasty! That's the moniker given to the Trokar TK11 Extreme Octopus hook. The perfect solution for big snapper on baits, especially if you love to strike the fish. These hooks feature forged wire construction for strength, with an offset point and a welded eye. Surgically sharpened for faster, deeper, and surer penetration, their three-sided point, detailed design, and incredible stopping power. 
Black Chrome plating allows these hooks to stand up to saltwater with outstanding corrosion resistance. Even their low-profile barb was designed for easier penetration, yet ultimate holding power. Available in sizes from 2/0 through to 7/0. Trokar hooks are made in the U.S.A. Buy online at www.kilwell.co.nzand delivered freight free to your local Kilwell stockist. RRP $19.99
Strike Pro Canyon Crawler
A seriously big lure for chasing big predators. The massive oversized bib allows the Canyon Crawler to crash dive to amazing depths (tested at over 40 feet). This 20cm 118gm floating lure is constructed with a one piece heavy duty wire frame running from front tow point right through to rear tow point for added strength. Heavy duty split rings and extra strong VMC Permasteel trebles, provide a serious arsenal for chasing large pelagic species. Best used for trolling, but being a floating lure the Canyon Crawler will also lend itself to cast and retrieve style fishing. 
Because of the size and drag this lure creates when trolling, recommended tackle will be a minimum of 24kg when targeting trophy kingfish. Available in several proven fish attracting colours, including the new "UV" Pilchard. Buy online at kilwell and shipped freight free to your favourite Kilwell dealer. RRP $29.99
Pro Sport Fishing – Blue Blue
Pro Sport Fishing New Zealand have released a new lure to the New Zealand market. "Blue Blue" lures are the latest Japanese craze and an original design. Like most lures produced for the Japanese market they have proven deadly when tested on our snapper and kingfish. Their shape is quite different which provides an amazing erratic movement through the water that is created by themselves, so you don't need any special technique to get them to work properly.
The Japanese refer to the action as "Sliding" and with such a unique style it is sure to be a popular lure here this summer. To view it http://youtu.be/JvH7m2Kx6k0
Available in four different sizes: the Searide 40gm and 60gm and the Searide V 120gm and 180 gm. Contact [email protected] for your closest retailer.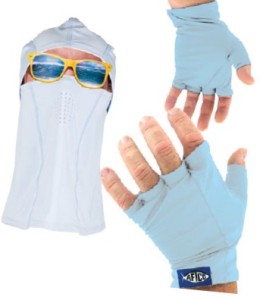 Aftco Sun Hood & Gloves
If you are covered head to toe and still want more sun protection, check out these brand new AFTCO performance items. The AFTCO sun-hood protects your head, face and neck with 50+ UV protection. Laser cut holes at the nose/mouth area for better ventilation and to help keep your glasses from fogging up. The sun gloves are simple, comfortable and light weight. They are both made from the same spandex material, which is a quick dry, breathable stretch poly with over-lock stitching for comfort (and no rash).
Buy them online at www.kilwell.co.nz and shipped freight free to your favourite Kilwell dealer. Sun Hood RRP $52.99, Sun Gloves RRP $49.99
LYNX – The new age of joining tackle
Lynx is a revolutionary new invention from a UK based company Lynx Fishing, designed to replace the knot in your mainline with a unique compression system. The precision system hand tool creates 2 tonnes of force, effectively moulding the component to the filament, without causing any damage to that filament itself. With no damage, the filament retains its strength.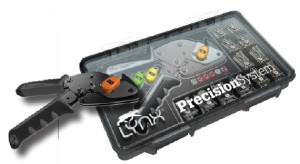 The Precision system works with nylon, flouro and both stainless or titanium wires and they also have a separate Helix Technology System designed to connect the braid at 100% strength also. The tool couldn't be easier to use, you simply pop the component into the jaws, using a line guide to help you thread the filament into the tube of the component.
www.lynx-fishing.co.nz