I finally got back on the water last week, and how great it was. Just having that freedom back was a surreal experience, and it made me realise just how much I missed it. While my mates all took to the water with bait bins filled and rods at the ready, I spent my first day back aboard the new Carbon Cat 20. Running 45 knots on Auckland Harbour in a 20m foiling powercat was certainly worth the wait.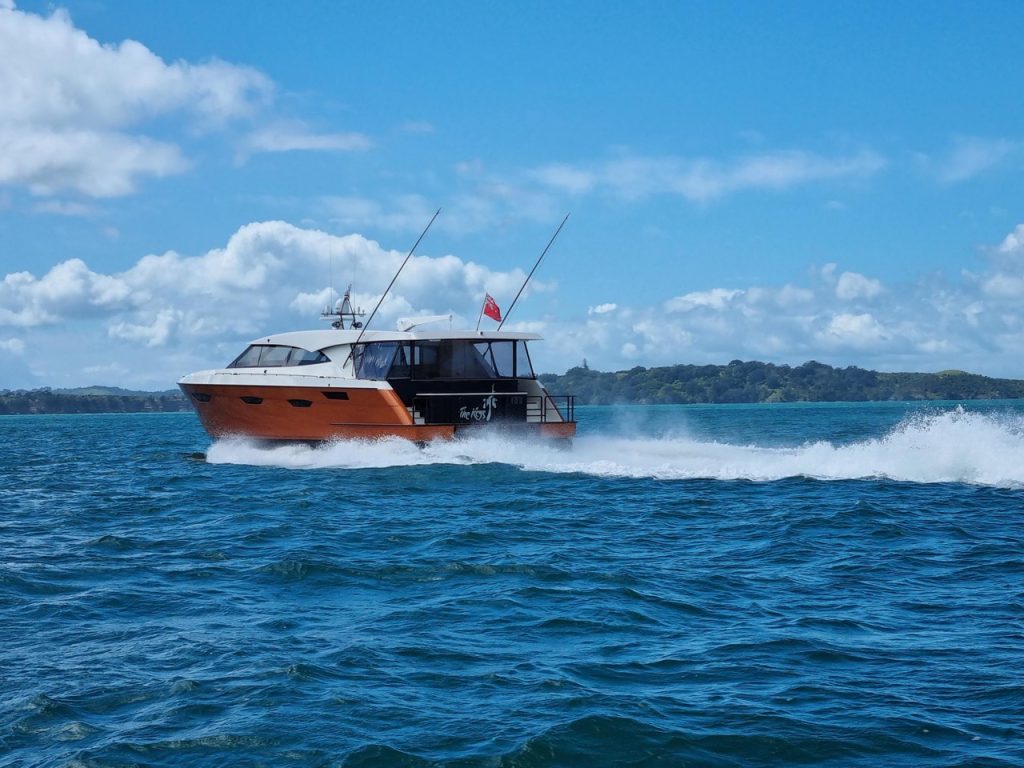 Carbon Cats are the start of a new dimension in power cat design and are destined to become a world leader in high-speed foil assisted power catamaran design. If you aspire to be admired on the water, like speed and luxury, then a Carbon Cat can fulfil those dreams.
Powered by twin MAN V8-1300, the Carbon Cat 20m has a maximum speed in excess of 45 knots. Speeds over 50 knots are achievable depending on the power option and drive system.
The driving force behind the stunning new Carbon Cat is Kiwi international offshore powerboat championship-winning competitor Wayne Valder. He decided he not only wanted a large pleasure cat, but it also had to be fast, really fast. 
"I am coming to the end of my racing career, so I was looking for something else challenging and a bit more futuristic than a conventional flybridge cruiser or sportfisher.
"I am used to running upwards of 140mph in my MTI powercat on the US offshore circuit, so while I didn't plan anything quite that fast in pleasure boat form, I still wanted something very quick.", says Wayne.
His quest took him to the leading light in high-performance pleasure cats, Roger Hill, who drew up a 20m foiling asymmetrical catamaran with enough horsepower to reach around 45 knots. Scott Lane Boatbuilders were given the task of building the all-carbon boat, and it was launched right at the start of the latest Lockdown.
So while I was due to get aboard almost two months ago, it only finally happened last week. It was certainly worth the wait, and the Carbon Cat is an awesome beast. Beautifully built and presented with a stunning performance. Wayne has big plans to market the boat overseas and also set a few new speed records.
Look for a full review on the first Carbon Cat 20 in the Nov-Dec issue of Pacific PowerBoat magazine (Online Oct 25th)