Nic de Mey Yachts has unveiled four new additions to their versatile range of powerboats.
The first is an 8.75m designed as a weekend cruiser for either a couple or young family, easy to handle and economical to run. At a pinch, it is trailerable, being under the max road width of 3.1m as per NZTA regulations.
Power is a pair of 175-200hp outboards which should give a top speed of around 35 knots. It can be supplied as a kitset or built by Nic de Mey Yachts. 
The 9.75m is only a metre longer than the 8.75m model but is also a bigger volume hull that can carry more weight. It is designed as either a bowrider or cruiser with full interior accommodation.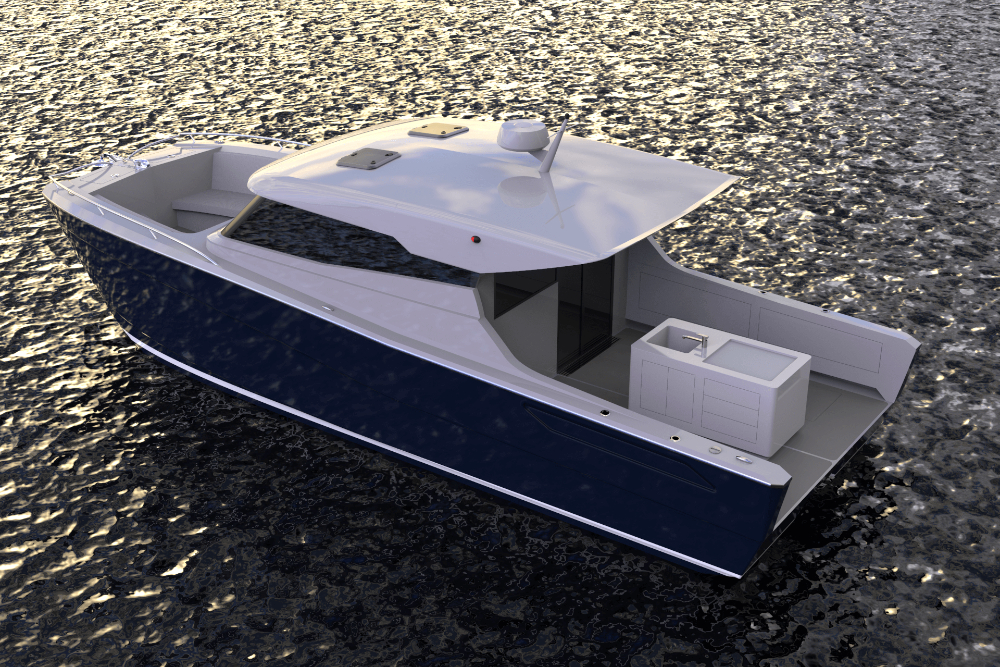 The hull has a foil amidships that gives the hull added efficiency and speed in cruiser configuration and is designed for extended onboard stays and coastal cruising. The cockpit can either be clear for entertaining or have a centre island suited for fishing. Power option s are both twin outboard or sterndrive and, like the 8.75m, will have a maximum speed of around 35 knots.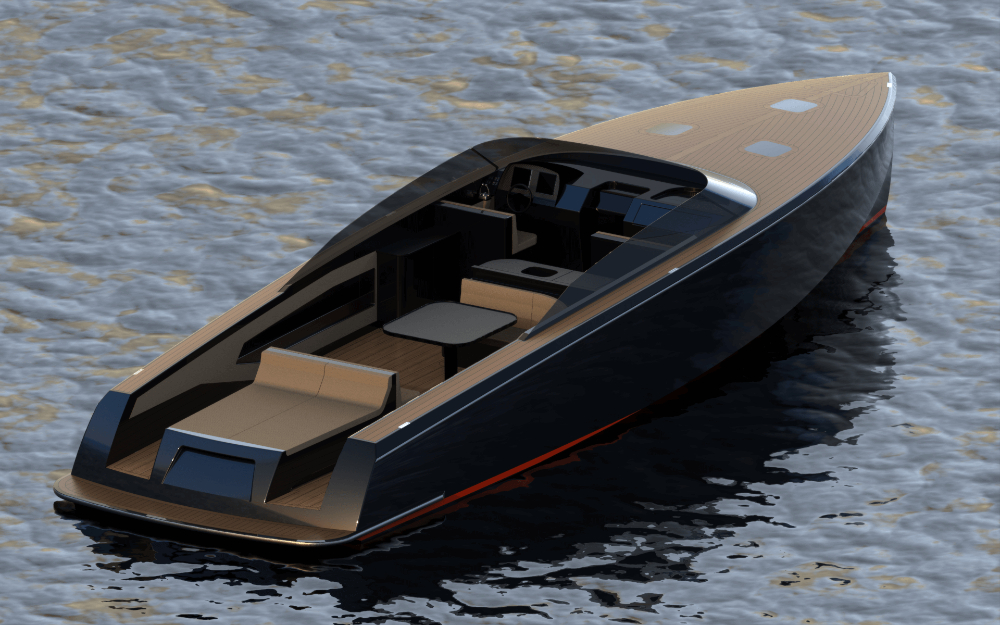 The new 14.4m Sounds boat is a fast day cruiser built from carbon, focusing on speed and efficiency. Designed as a cruiser for the Marlborough Sounds, it has a high-end finish emphasising outdoor entertainment, but still with a functional minimalist interior for four persons for extended harbour cruising. Power will be 2 x 725hp inboard diesels through shafts, with a predicted speed of around 50 knots.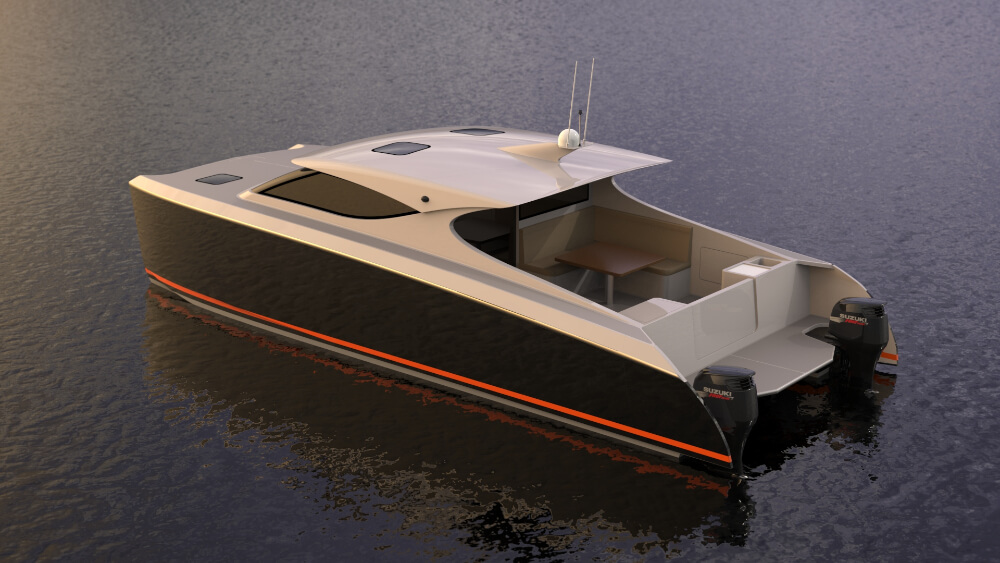 Nic de Mey has also shown off his 11.9m concept powercat, which he says is just an exercise in styling. This is designed more for extended fast coastal cruising at around 25 knots, and being quite beamy, there is a focus on indoor/ outdoor entertaining.