A trans-Tasman collaboration has resulted in New Zealand sport fishing boat Good Newz being the first vessel in the Southern Hemisphere to be fitted with the full suite of ZF Marine Propulsion Systems. 
Delivering power from the twin Scania 1,180bhp engines are ZF 2000 A transmissions, shafts and propellers, as well as the full control system, including ZF SmartCommand, ZF SteerCommand, and the ZF Joystick Maneuvering System (JMS), which enables the iDrift and iAnchor functions.

Good Newz is the first vessel of its kind to feature an entire driveline and control system sourced from ZF locally, with the SteerCommand electric steering system the very first /3ainstallation of its type in the Southern Hemisphere.
SteerCommand features a patented reactive force feedback system at the steering wheel, allowing for more precise steering and ultimately safer operation, allowing for tighter turns and easier manoeuvring.
SmartCommand meanwhile integrates the latest CANbus communication technology with a user-friendly multi-function control head.
Simple to use, the system includes multiple functions such as Easidock, which modulates clutch engagement and engine speeds for safe docking, and AutoTroll, which allows for full control at low engine speeds.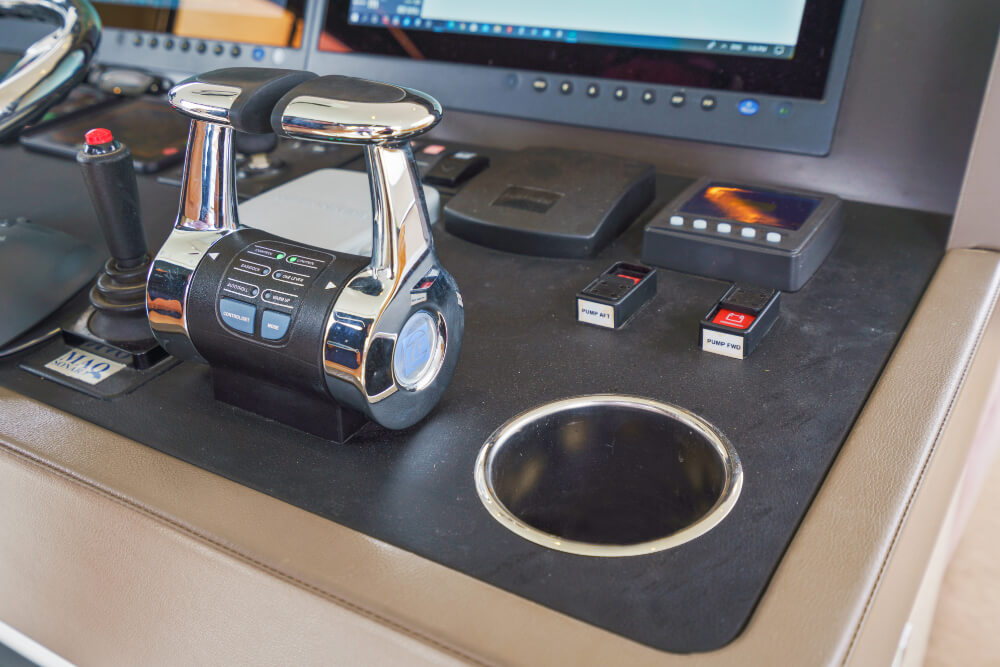 Additionally, the craft is fitted with ZF's JMS, which gives operators the ability to move the vessel sideways, rotate 360 degrees on its axis, or hold the vessel's position accounting for current and wind.
Using ZF's iAnchor function as the base platform, ZF's new iDrift technology offers users the ability to control drift speed and direction when a vessel is in windy conditions, or even in combination with a strong current, all while maintaining the bow's heading.
The versatile ZF 2000 A transmission is perfectly matched to the engines, with much of the base manoeuvring in trials completed with the motors at idle.
The transmission is suitable for a wide range of applications, such as sports fishing boats, luxury motor yachts and express cruisers, as well as different propulsion systems, such as waterjets, or in the case of Good Newz, ZF shafts and propellers.