The 2020-21 Hydro Thunder NZ Championship series was nothing but exceptional, with a line-up of ten top Grand Prix hydroplane teams. 
  The four-round series saw deck to deck racing from some of the world's most talented GP drivers. The season kicked off with two very valuable testing days at Lake Maraetai, Mangakino, with the opening round at Mangakino in December 2020.
Right from the start, last year's series winner Ken Lupton' Lucas Oils 'again showing his brilliance, winning two of his three heats.David Alexander driving Miss Waverley had a ripper of a weekend winning his three heats and making the final. He finished in second place to Lucas Oil's, which saw both teams on equal points for the weekend. Scott Coker, the driver of Fair Warning, finishing third after the first round. 
Next up was Taupo. While the organisers managed to get through the heats and the consolation, the water conditions on Sunday roughed up, preventing the final to be run. Miss Waverley & Lucas Oils were equal on points over the weekend, so it came down to race times for the final placings giving the round win to Miss Waverley, second Lucas Oils and third, Gulf Oil Tiger 'Peter Dudson' who raced consistently over the weekend.
Round three at Lake Karapiro and the 96th Masport Cup was again another excellent show of GP hydroplane racing. Lucas Oils took another round win, with Penrite-Repco second and Lady Liz third. The Masport Cup was a different story when Lucas Oils stopped with a broken blower belt in the first heat. Lady Liz won the first heat and took second in heat 2, which was good enough to give the overall win and the 96th Masport Cup winner. A well-deserved win for the Lady Liz team after suffering some niggling engine issues in the first two rounds.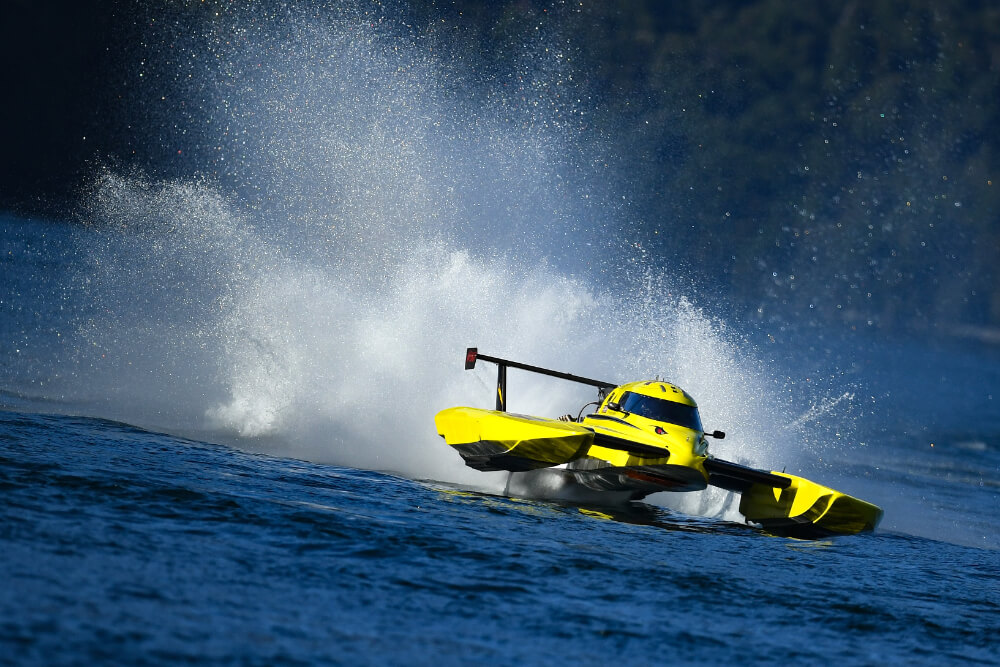 Second and third went to Miss Waverley and Lucas Oils.
The fourth and final round of the Hydro Thunder NZ Championship series and the AE Baker Australasian Hydroplane Championship was held at the beautiful setting of Lake Rotoiti, St Arnaud Lakes. Lucas Oils was crowned the 2021 Hydro Thunder NZ Championship winner for the third year in a row. Certainly a class act, from a top driver, top team and well-deserved win. The team also went on to win the 56th AE Baker Australasian Championship.
There are some exciting times ahead for the 2022 Hydro Thunder NZ Championship series with boats changing hands. Penrite-Repco has sold to Peter Dudson, owner of the Gulf Oil Tiger boat. Jack Lupton has a new Bert Henderson hull been built in Canada and will leave it over there to hopefully run in the HRL series in 2022. There are two Grand Prix Hydroplanes for sale, 'Gulf Oil Tiger 'and 'Annihilator GP008 '. Also, rumours are of another driver who is looking at purchasing a boat from Canada.