Thirty years ago, John Baanders was tired of the one bite wonder, the humble pilchard. He decided to do something about this but had limited success. 
In 2000 he had spoken with a major supplier of fish bait to the long line fishing industry and was told if he was able to come up with a successful reliable man made bait it had the potential to change the fishing industry. This got John thinking more seriously about the huge potential that was waiting to be fulfilled. Putting more effort into the project he soon realised he needed expert help.
After much investigation he commissioned a food ingredient expert. What was required was a gelatin that did not dissolve in water. This product did not exist and so a team of experts were commissioned in Europe. Two years later it arrived and within this gelatin were five disguise ingredients to hinder any reverse engineering.
Serious engineering began with many trial failures. Then a breakthrough occurred and upon testing on a 25-hook long line the bait caught five fish. This result encouraged John to go to trial on a commercial long line boat. The average catch rate on this boat was approximately 25%. Alternating their pilchard bait with this new bait, now called Ecobait, the catch rate rose to approximately 30% with more caught on Ecobait than pilchard, due to a biodegradable gauze in the bait preventing loss. Another trial run was done but this time the baits were not alternated. The result was just over 10% and a very unhappy skipper.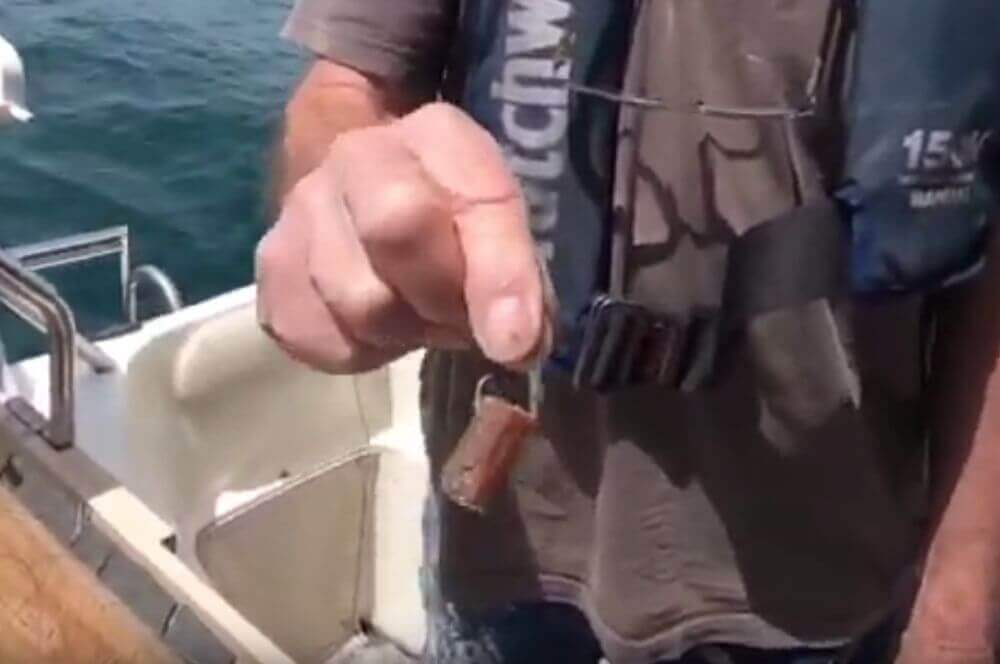 Back to the drawing board, it was now apparent that the previous success was due to pilchard juice leaking over the Ecobait while defrosting, giving Ecobait a better flavour.
Development continued, and to cut a long story short John has now developed a successful bait. John explains Ecobait has many benefits: being man made it leaves bait fish in the food chain for bigger fish, does not need to be frozen, no wastage (1Kg of bait makes 250 baits) and totally bio friendly.
Recently, John has further developed the bait, he can offer a 'blank' bait where an attractant is added later depending on what the fish are biting. Particularly exciting for the recreational fisherman.
John tells us that he is ready to retire. Ecobait Ltd is for sale. A manufacturing plant will be inexpensive to set up and is hopeful manufacture will remain in NZ with Ecobait exported worldwide. For enquiries Ph John 021 102 8646. Also check out his video on YouTube "Hooked on Hauraki – Ecobait".