Kiwi GP legend Warwick Lupton and sons Ken and Jack have started their North American race season with excellent results.
It took three races for Kiwi Jack Lupton to get his new boat dialled in, but once it was, it was a winner. Lupton steering GP-33 had a runaway victory in last weekend's GP America Southern Nationals in Guntersville, Alabama. 
Jack and his brother Ken recently went to North America and had two brand new GP boats built by Bert Henderson in Brockville, Ontario. Engines have been supplied from New Zealand by Wanganui based Grant Rivers and local engine builder Paul Hewitt.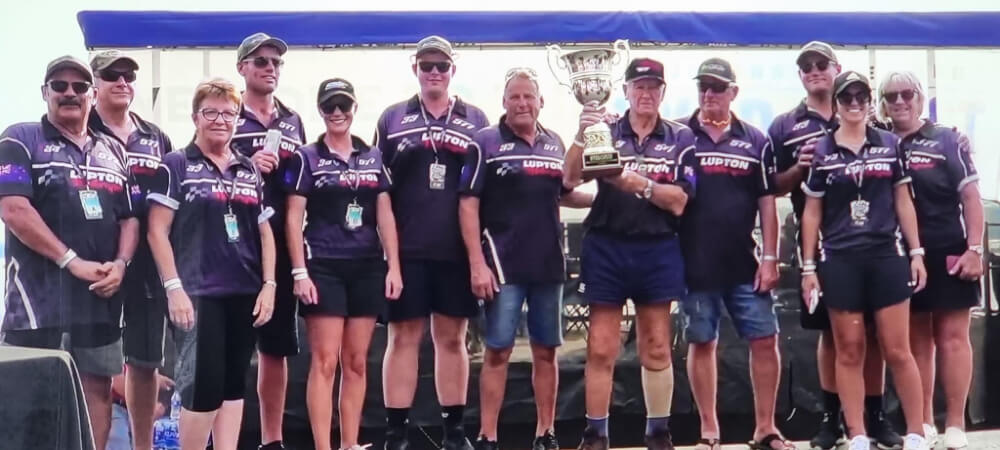 The first two races of the season at Guntersville didn't go so well as the pair had trouble getting their new rides dialled in. In Heat 3A, Ken drove up a rooster tail while in second spot and almost flipped the new boat. However, all was checked over, and the boat and driver passed fit to race in the next heat. Both he and Jack had no such issues on Sunday.
In the final heat, Jack took control, pulling away from the start and was never headed. Ken Lupton's Lucas Oil was a little worse for wear after the final, with the back of the sponson coming away.
The Kiwis are currently on top in the Knighten Industries 2022 Grand Prix America, with
Jack Lupton- GP-33 Lupton Motorsports on 390 points. Ken Lupton sits in fifth place in a field of nine GP boats.
They intend to attend all the coming race meetings, including a couple in the Grand Prix America Hydroplanes Series and the Canadian Hydroplane Racing League.