Going smaller can have its benefits as Barry Thompson found out when he spent some time aboard the Mclay 4.8 Fortress dinghy.
It's interesting, but as you get older some things in your life you want to make a little simpler. In my case it's those times when I want to go out for a ''quick' fish, often on my own or with one of my neighbours. Just for an hour or two when the urge for a break from the computer gets to me.
While I do have the magazine's Buccaneer 685 Exess on standby in the Gulf Harbour Marina drystack, sometimes it's just too much of an effort to get it organised. If I am planning a big day out with a few mates or for a family cruise somewhere, then that's different and the Buccaneer 685 certainly does the job.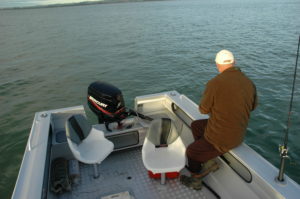 Living on the beach I just need something that doesn't take a whole lot of storage space at home, and that I can launch off the beach at all tides easily by myself with a small tractor or a quad bike. It also needs to be big enough and stable enough for a couple of guys to walk around when fishing and have enough power to get to where I want to go at a reasonable speed.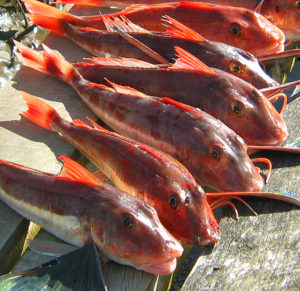 Until recently I had never really noticed what was available and was more interested in the larger hardtops, of which there are plenty. It wasn't until I got hold of an FC430 for a review a year or so ago that I really got introduced to this very different form of boating. It's something right at the other end of the trailer boating experience spectrum. Small, lightweight, inexpensive to run and a very affordable package, as opposed to big, heavy, not inexpensive to run and way at the top of the price range. Now it seems there are plenty of open dinghies available, from around 4m-5m and at the recent Hutchwilco NZ Boat Show you would have been spoiled for choice. One such example that caught my eye was the McLay 4.8 Fortress.
Manufactured by a company that has earned an enviable reputation for its big alloy hardtops, the Fortress dinghy range may seem as something of a departure from McLay's normal style, but not so. While the Fortress has only recently been introduced to the Kiwi boating public, it has for some time now enjoyed a strong following in Australia.
The designer and builder of the McLay range of boats, Steve McLay, says that the Fortress is a boat that was very much dealer driven from Australia, where they wanted a big open tiller steer or centre or side console dinghy for inshore and estuary fishing.
"A lot of the ideas on the boat are probably not what we would have normally considered doing on a local boat, but it's very much what the clients want in Oz." says McLay.
With close to 150 sold, in either open tiller steer or as a side/centre console mostly to North Queensland, the Fortress Series has certainly been a huge success for the company. With the release of the Fortress at the recent show, time will tell if Kiwi boaters are as keen.
I got hold of the 4.8 Fortress straight from the show. This particular boat was originally destined for Australia, but McLay pulled it out of the line and sent it to the Boat Show to gauge the local reaction. The boat was exactly as you would buy it in Australia. For power we had Mercury Marine bolt on a 40hp manual tiller steer 2-stroke, which according to the Fortress spec. sheet is at the lower end of the recommended power range. In OZ they prefer to run 50-70hp.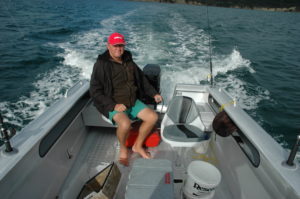 Top speed with the 40hp was 22 knots/25 mph. You would expect around 26 knots/30mph from a 50hp and if you went all the way to 70hp I would expect speeds in excess of 35 knots/40mph. I had two occasions to test run the 4.8 Fortress, the first on a rather choppy day off my place at Manly, Whangaparaoa, and the second on a mirror smooth Kaipara Harbour. My first impression of the boat was that it has excellent handling and sure footedness in the choppy water. The fine entry bow has extra wide spray chines forward which dispel any spray and keep the boat very dry. While it rides exceptionally well for its size, you need to remember this is still a small boat.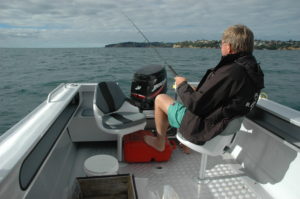 Unlike some of its competitors in this size, the boat is built strong and tough, with 4mm plate bottom and 3mm sides, with a dry hull weight of 370kg. The fully welded 3mm tread plate floor helps provide a real stiffness to the boat and all the cavities underneath are either filled with closed cell foam or as sealed air chambers. They meet both Australian and CE standards which makes them virtually unsinkable.
There's no question that the boat is designed for fishing, from the casting deck forward to the bait tanks aft. In the tiller-steer version you have five blind sockets for the seats, so you can mix and match where you want to sit and thereby it's easy to get the balance of the boat right when underway. Two moulded plastic seats on bases are standard.
The transom has twin lockers with top hatches, one for storage, the other as a bait/kill tank. Over the back there's a boarding platform either side of the engine, with handholds. It would be easy to retrofit a telescopic boarding platform. If you are going to run an electric start engine and need to fit a battery, this can be kept either in the starboard side locker or on a shelf under the transom well.
Rod storage is available in any of the four rod holders in the coamings (six would be better) or in coaming lockers. There are also rod storage plates either side if you want to fit your own rod racks. Again, if it was my boat I would want an extra full length shelf either side to stow things like extra rods, gaffs and net. Also there is no dedicated dry storage locker for your keys or cellphone.
The casting deck is something that is very much based on Australian fishing requirements but not so for Kiwi boaters. Well, maybe. While at first glance I thought the casting deck took up too much space and was too high, after using the boat a few times I actually liked it.
Firstly it is a great place (in fact the only place) to stow all your gear in a dry area. I was surprised at just how much we put in there for our fishing trips – everything from the camera bag and clothes to the fishing tackle boxes and even a spare tote tank. It also proved a great place to sit when waiting for the fish to bite and in the calm water we did use it as a casting platform with our soft baits. McLay builds in a special platform for an electric trolling motor and there's also a socket to mount the seat.
If you don't like having your tote tank exposed around the rear of the cockpit, you can either stow it under the casting deck and plumb in a long fuel line or McLay offers a 70-litre built-in fuel tank under the casting deck.
It's a long time since I have been fishing on the Kaipara Harbour and along with fishing mate Paul Walker we set out from Shelley Beach to target gurnard. The Kaipara is well known for gurnard and it's not uncommon to get your limit (20 per person) of this lovely eating fish.
Kaipara Harbour is a large enclosed harbour estuary complex on the north western side of the North Island of New Zealand. By area, the Kaipara Harbour is one of the largest harbours in the world. It covers 947 square kilometres (366 square miles) at high tide, with 409 square kilometres (158 square miles) exposed as mudflats and sandflats at low tide. It was these sandflats that we had to consider and so we didn't end up high and dry as the tide receded, we only had a certain window of time to work within. We were launched by 8.30am and back on the trailer by 1.00pm.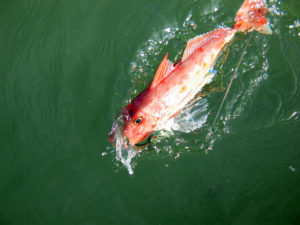 Paul took us to a 'secret' gurnard spot some way up the harbour towards South Head. In a depth of 4-5m we started with soft baits, but as they didn't produce more than small kahawai, we changed to dropper rigs. Gurnard feed on the bottom so you need to get down on the sand. With a twin sinker set up and the two bait hooks lying on the bottom, the gurnard started coming.
It wasn't really easy but we did get a reasonably good haul, but unfortunately nowhere near the limit. Had we wanted to target kahawai we could have brought home a bin load. I kept three nice size ones which we smoked and then used in a smoked fish bin. Nothing nicer!
As for fishability, the 4.8 Frontier was exceptional. With two of us fishing and plenty of gear strewn around the deck, we never got in each other's way. The boat was stable and, I would have to say, fisherman-friendly. The Fortress range of boats are available in tiller steer, side console or centre console and are built in sizes from 4.4m to 5.5m.