Following the success of the McLay 741 Raptor cuddy cabin, the company has now released the first full cabin version.
The main difference from the cuddy cabin version is the cabin bulkhead has been taken back 320mm which in turn takes the wheelhouse back the same distance. This has enabled the inclusion of a pair of 1.9m squabs. The back half of the port squab removes for access to the toilet and a sliding door gives complete privacy.

Also included in this boat is a fridge and sink/water system under the helm seats.
Steve McLay, MD of McKay Boats says "We have 2two more Raptors under construction for delivery this year and interestingly both wanted the cuddy cabin version like Raptor 1".
He sid that production for the Raptor is now booked till the end of the year, plus they have two more sales pending for next year and a lot of interest. 
Based on the 701 Cruiser, the Raptor does have a number of significant differences that sets it apart from the model it has its roots in. Obviously the Tectrax amphibious system is the biggest change, but the hull has seen some small changes also. While the 701 Cruiser comes standard with a 5mm hull, the 741 Raptor is 6mm hull bottom. This was done to reinforce the structural integrity of the boat due to the extra 580 kgs which is carried over the bow and stern areas.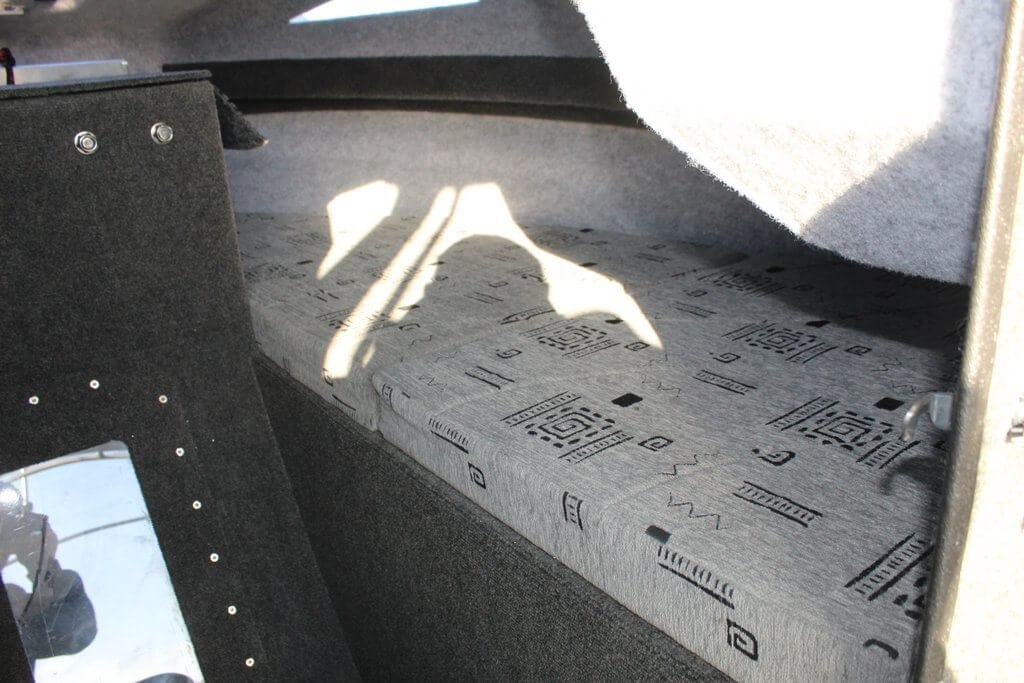 The profile of the boat above the chine remains unchanged and in fact if you were to put a 701 Cruiser alongside on the water you would not see any difference. This is due to the way the amphibious components are hidden from sight when the boat is underway, thanks to transom wheel pockets and forward bomb bay doors.
"Orders for our conventional boats are extremely strong and increasing every week.  We were sold out for the year in all models by the end of July and now have orders well beyond Easter on most models.
"NZ orders are steady and Australia is very strong and at levels we haven't seen for years", adds Steve.
He added that the 701G2 models and larger are selling stronger than he can recall and it would be before the GFC since they have had a year of so many forward orders like this.