Seakeeper, has launched Seakeeper Ride, marking the company's first product deviation from its line of gyrostabilisers
The introduction of Seakeeper Ride in the marine space paved the way for the creation of a new underway stabilisation category, a Vessel Attitude Control System (VACS), derived from the Attitude Control Systems (ACS) used in air and space crafts to control pitch, roll and yaw underway.
"Seakeeper has always been committed to bringing disruptive technology that represents a wholesale change from what's currently available," says Seakeeper president and CEO, Andrew Semprevivo. "Seakeeper Ride isn't an incremental improvement; it transforms what it feels like to be on a running boat. We're drastically changing the boating experience… again."
Eliminating up to 70% of underway pitch and roll motions that often cause uncomfortable slamming, Seakeeper Ride contributes to increased safety and providing comfort, control, and confidence to all on board.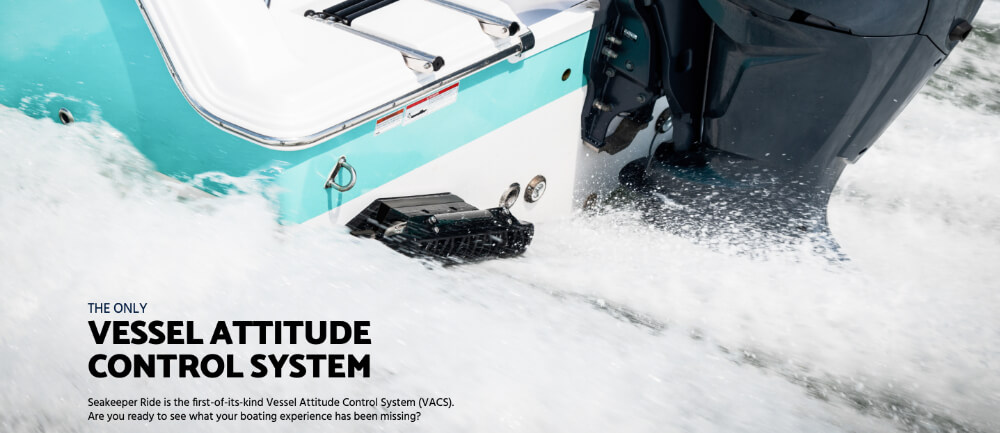 Seakeeper Ride controllers mount to the boat's transom below the waterline. Using proprietary inertial sensing hardware and software, the system takes 1,000 measurements per second to understand the boat's behaviour in all three axes. It then commands deployment of the custom-designed rotary blades, making 100 adjustments per second at speeds of up to 300mm/s, creating lift that manages vessel motion instantaneously.
Additional benefits include list control, auto trim, hole shot control, coordinated turn and more.
At launch, three products with varying blade sizes will be available: Seakeeper Ride 450 for boats from 19ft-26ft, Seakeeper Ride 525 for boats from 27ft-30ft, and Seakeeper Ride 600 for boats from 31ft-35ft.