Bluefix Boatworks has been working closely with LOMOcean on the expansion of their NorthCape sportfish series. 
The recent introduction of striking new 51′ and 62′ models has seen intense worldwide interest in these new sport fishers. 
Emphasis has been placed on beamy design, large volume hulls with widely spaced engines for agility and easy service access. A super-fine entry for a soft ride in big seas flares out dramatically above water and carries well aft to control spray and keep the generously proportioned flying bridge dry. Big propellers run in deep tunnels to minimise draft, and the transom both above and below the waterline is shaped for maximum performance when backing down.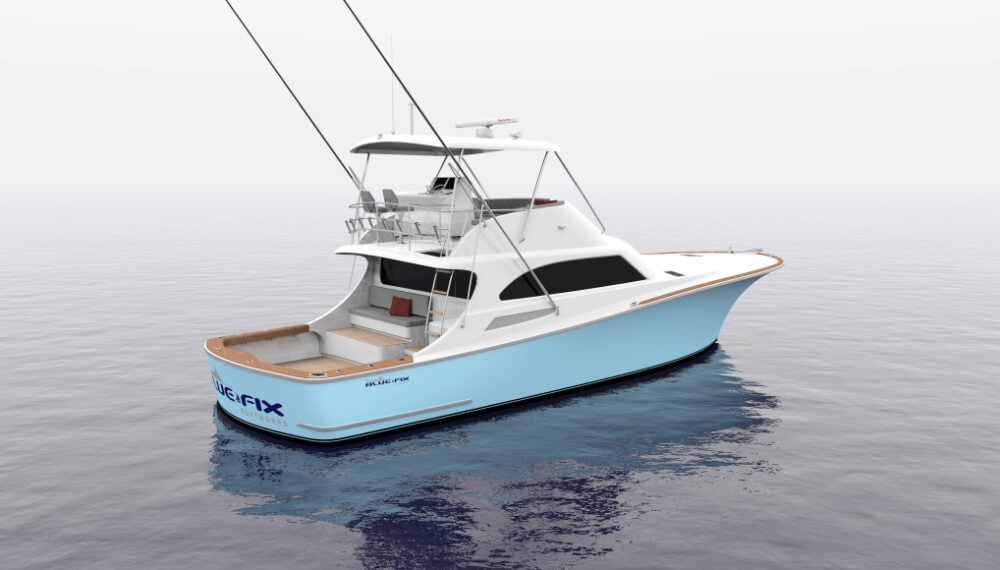 Both models offer sprint speeds over 35 knots depending on the machinery selected and long-range at trolling speeds that make Pacific Island fishing and cruising accessible from Australia and New Zealand.
Construction is in epoxy foam sandwich composite with structural engineering to demanding DNV international classification standards.
The designs very much reflect the huge game fishing experience of Bluefix principal Brad Rowe, with the cockpit carefully designed not only for maximum ergonomics and practicality when rigging lures or baits or fighting and tracing a fish but also offering comfortable, well-sheltered seating on the raised deck at the forward sections of the cockpit.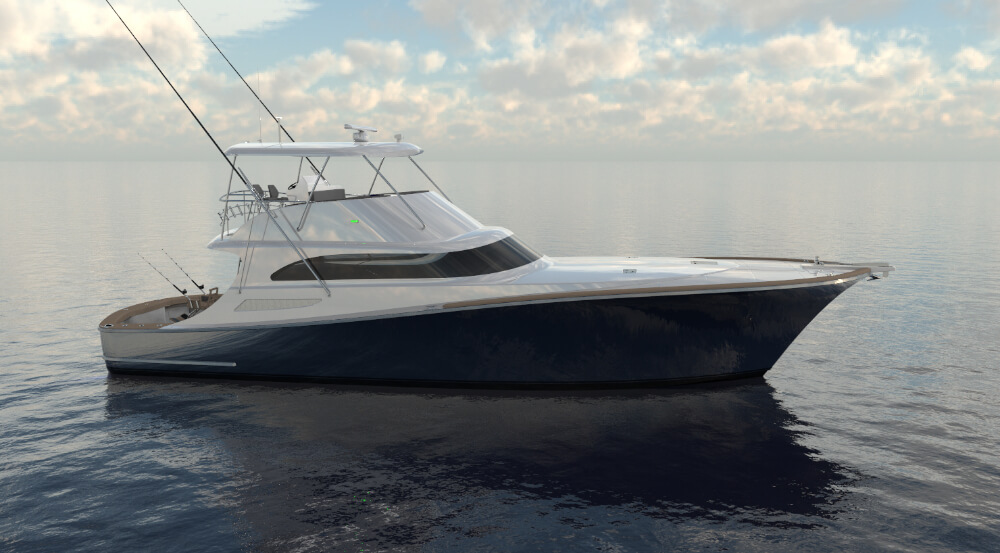 Both boats offer luxury roomy, three-cabin layouts, twin bathrooms and laundry, and a large, readily accessible, well laid out plant room. 
Boat one is due to commence construction in mid-2021, and design work is also underway on a smaller, 38′ model. These new models will complement the NorthCape 34 and NorthCape 40 models that Bluefix Boatworks have previously delivered.