Norman R. Wright & Sons have launched "Sabo", the first of three new custom designed and built 14.2m XLW Class Pilot Boats for PNG Ports Corporation. 
"Sabo" is the first boat to hit the water from Wrights featuring their all-new Extra Long Waterline (XLW Class) design, which offers optimum seakeeping and efficiency in all sea conditions.

The new generation XLW Class Pilot Boat was designed and built from the keel up incorporating a warped planing hull & new production techniques that have resulted in a 3-knot increase in max speed with 100hp less power whilst retaining strength and providing a soft dry ride. Working with the ATL Composites team, Wright's naval architects and master tradespeople integrated unique composite construction combining resin infused and pressed GRP cored panels with DNV GL approval.
The design allows for a reduced centre of gravity for superior stability-enhancing pilot safety when alongside ships and wide, flush, uninterrupted side decks around the entire vessel for optimum protection.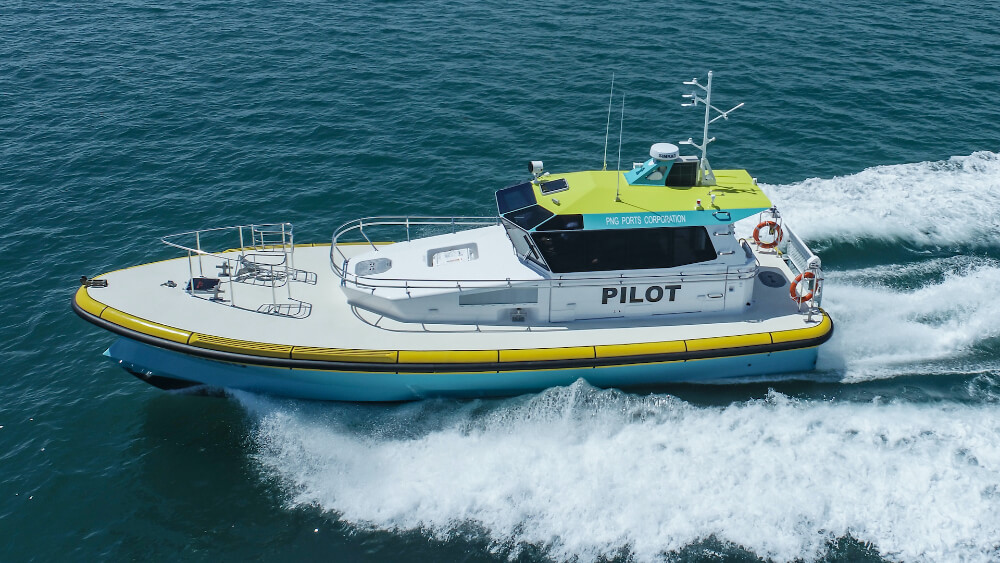 Like most boats built by Wrights, the XLW Class Pilot Boats offer fully customisable cabin, helm and deck layout options. Simultaneously, the vessel can accommodate a variety of engine options to achieve speeds over 30 knots. 
"We're delighted with the performance of "Sabo" having conducted several sea trials in testing conditions in and outside of Moreton Bay since her launch", said Wright's Managing Director Tony Riek. "We're confident the team at PNG Ports Corporation will be very happy with their new vessels, and we're very appreciative of their decision to engage our business to build boats critically important to the growth of our neighbours in PNG", Mr Riek went on to say. 
In further positive news for Wrights, Poseidon Sea Pilots has just confirmed an order for two XLW Class Pilot Boats to assist with managing their contract to provide pilotage services for the Port of Brisbane. A great shot in the arm for the local boat building and marine industries.