Ocean Alexander is now rated the fourth largest superyacht builder, with 35 projects for a total of 1119m.
If you thought the world of new superyacht builds might have ground to halt due to the pandemic, think again.
The recently published 2021 Global Order Book report by Boat International GOB data shows that superyacht production ground to a halt at times in 2020, with significant impacts on delivery schedules worldwide.

Superficially, this year's Global Order Book (GOB) paints the picture of an industry in robust health, with 821 superyacht projects in build or ordered globally, an increase on last year's number of 807. However, a dig down into the detail reveals a decidedly more mixed picture.
According to our research, some 159 of those 821 projects should have been delivered before the GOB year-end of 1 September 2020. They are counted again because they are delayed and officially remain "in build". Delayed projects are nothing new – each year the GOB includes boats whose deliveries have slipped beyond our year-end, but the sheer number this year is significant, and double that of an average year. Covid-19 has played havoc with superyacht delivery schedules around the world.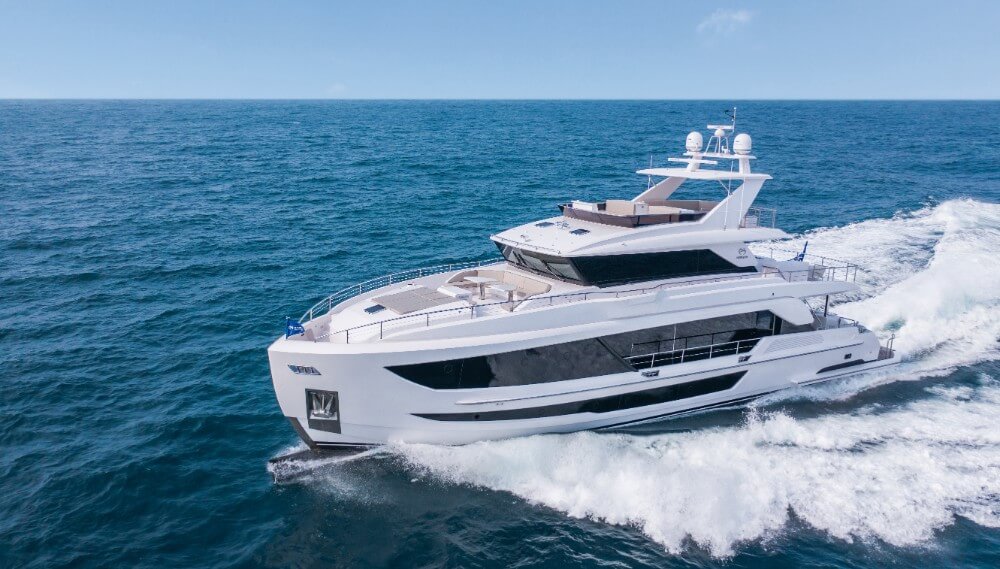 Not all delays are equal, however. In some cases, the pandemic's economic impact has forced the owners of some custom projects, and shipyards building projects on spec, to adopt a "go slow" approach. Elsewhere, lockdowns deprived shipyards of manpower and raw materials, with inevitable consequences for delivery schedules. In other cases, crews couldn't access boats to begin training or sea trials, and some owners, seeing delivery dates slipping past summer, have opted to receive their boats in 2021, to get a "younger" model.
If we were to halve the number of delayed projects to 80, which would be consistent with a normal year, you get a GOB number of 741, someway down on last year's 807.
If you want to read a full report on the 2021 Global Order Book go to :
www.boatinternational.com/yacht-market-intelligence/luxury-yachts-on-order/2021-global-order-book