In conjunction with Pyrotek, Circa Marine has delivered a total fire, thermal, noise and performance package for their first Circa 24m expedition motor yacht.
While Circa 24m #1 'Mollymawk' is in the final few days of installation and fit-out, very early in the design process, it was established that the owner had a keen involvement and well-rounded understanding of the desired comfort levels aboard.

That focus on performance, fire, thermal, noise and vibration, continued with Circa Marine's project team discussing in-depth details of best insulation practices with the Pyrotek NC team in New Zealand and Australia.
Pyrotek used their extensive know-how, experience, and engineering tools for predicted transmission losses, calculated thermal performances in varying circumstances. A total comfort customised solution encompassed materials for vibration damping and isolation, reduced air-borne transferred noise and reverberation, and incorporated thermal and fire solutions within the weight and cost allowances.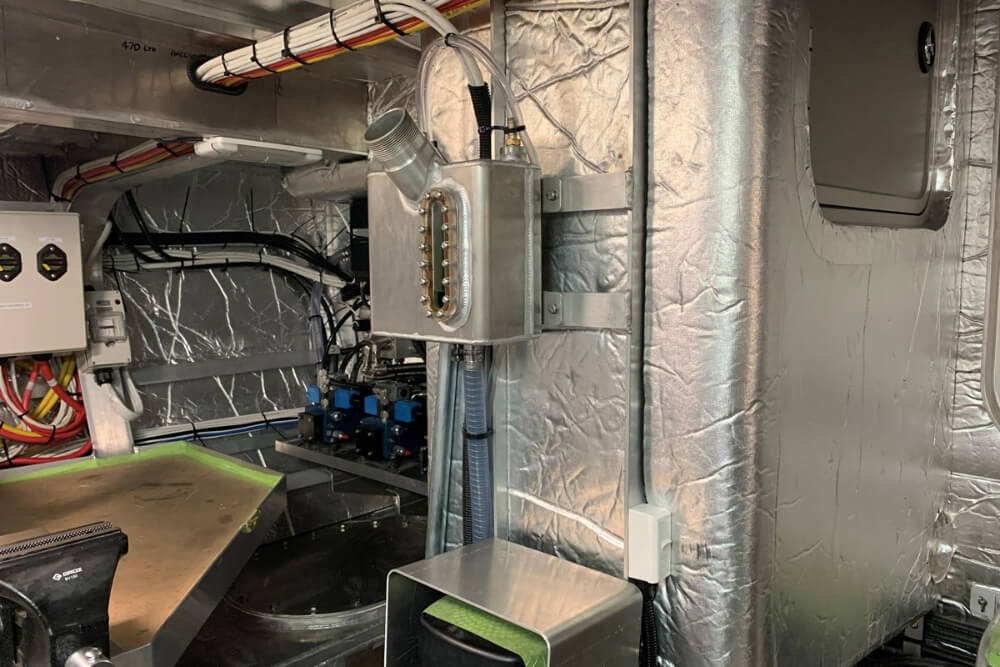 The internal aluminium plating and elements were coated in Pyrotek Decicoat T35 Thermal anti-condensation and corrosion insulation. This water-based spray-on coating combines thermal, and vibration damping properties with further thermal and acoustic insulation such as Pyrotek Sorberpoly added above this in many areas. 
Machinery areas have Decidamp Soundpaint, a high-performance, fast-drying, water-based viscoelastic vibration damping compound with thermal insulating properties.
In the voids and other spaces, Pyrotek Sorberpoly and Quadzero acoustic and thermal insulation have been installed. A comprehensive system was developed for the engine room and machinery spaces for thermal and acoustic isolation and fire protection.
The final result is an insulation package that exceeds anything Circa has ever installed in any of our previous builds and will guarantee owner comfort in both high latitude and tropical situations.