The much anticipated 645 SUV will be released at SCIBS.
Riviera will present their largest display for 2021 at the Sanctuary Cove International Boat Show later this week.
Australia's largest luxury motor yacht builder, Riviera, will present its most comprehensive boat show display for 2021 at SCIBS featuring the boat show premiere of the new 645 SUV. SCIBS which starts on Thursday and runs through till Sunday evening is looking like being one of the biggest editions ever and Riviera are one of major exhibitors.

The Riviera showcase features a significant number of models from across Riviera's award-winning range of Sports Motor Yachts, SUVs, Flybridge and Sport Yachts which now number 22 individual models in total from 39 to 72 feet. All of the motor yachts on display share Riviera's acclaimed quality engineering, design excellence and handcrafted luxurious finishes.
The show will provide boating enthusiasts with a unique opportunity to be among the first to step aboard the exceptional new Riviera 645 SUV, the outstanding flagship of the sporty and adventurous SUV six-model collection of motor yachts.
The 645 SUV will be accompanied at this year's boat show by her sisterships the 445, 505 and 575 SUVs, as well as the luxurious and long-range 72, 64 and 50 Sports Motor Yachts, the stylish and sophisticated 6000, 5400, and 4800 Sport Yacht Platinum Editions, and the blue-water heritage 57 Enclosed Flybridge.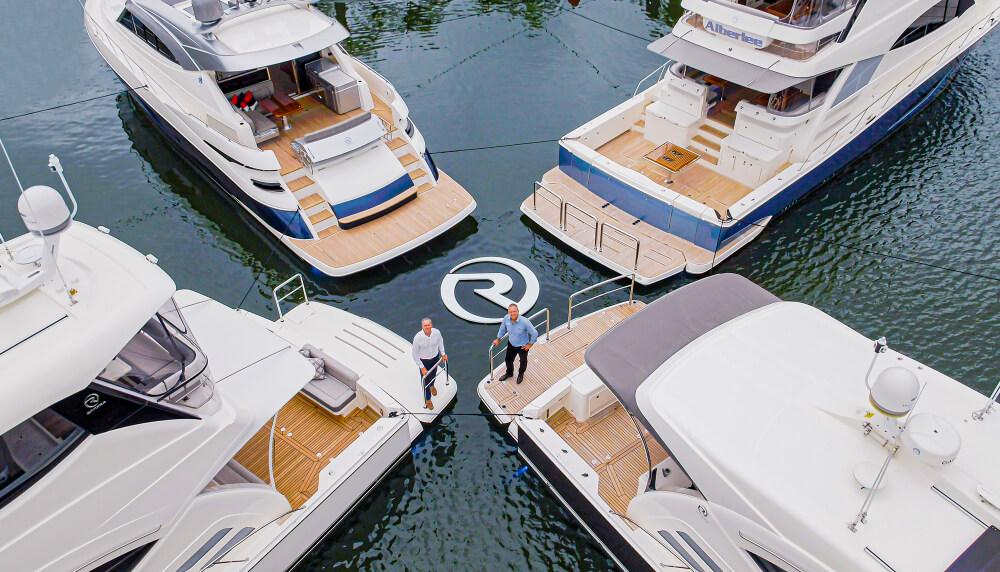 Riviera's display will also play host to the ninth Riviera Festival of Boating where Riviera owners can participate in a program of boating educational and training events, including the Ladies' skippers, mastering knots lines and hitches, offshore seamanship, understanding radar, navigating at night and onboard power systems management, all designed to encourage Riviera owners and their families to enjoy their boating to the fullest.
A number of exclusive social events also form part of the festival activities, including the Riviera owners' ladies' luncheon and at night the Riviera Owners Party aboard The YOT Club, a floating superyacht entertainment hub that will be the social heart of this year's Riviera display.
"We're proud to announce that Sanctuary Cove this year will be home to our largest display of Riviera motor yachts in Australia for 2021," said Riviera owner Rodney Longhurst.