Riviera owner Rodney Longhurst.
Riviera has launched its own online boat show, featuring a limited selection of new Riviera and Belize motoryachts.
The show is intended to inspire new owners to start thinking about the coming boating season and their future boating escapes. Riviera says it is taking a steadfast approach in adhering to high standards governing the health and wellbeing of all of its team at the company's Gold Coast facility in Australia.
Riviera dealer representatives in Australia, New Zealand, Japan and the US East Coast, West Coast and Pacific Northwest are all participating in the new online boat show. Representatives are able to offer the opportunity for people to inspect a Riviera or Belize motoryacht through a variety of options, including a personal virtual tour via Face Time or Skype, email a video with commentary or in person if possible.
"At Riviera, we are seeing a real desire for family and friends wanting to get back on the water as soon as they can," says Riviera owner Rodney Longhurst.
"Over the past few weeks, we have received calls from Europe, the Americas and Australasia from owners who currently have new boats in build with us. The consistent theme from these calls has been 'please do all you can to deliver our new boat to us as soon as possible'.
"Our owners are telling us that they are keen to return to their much-loved boating way of life when they can."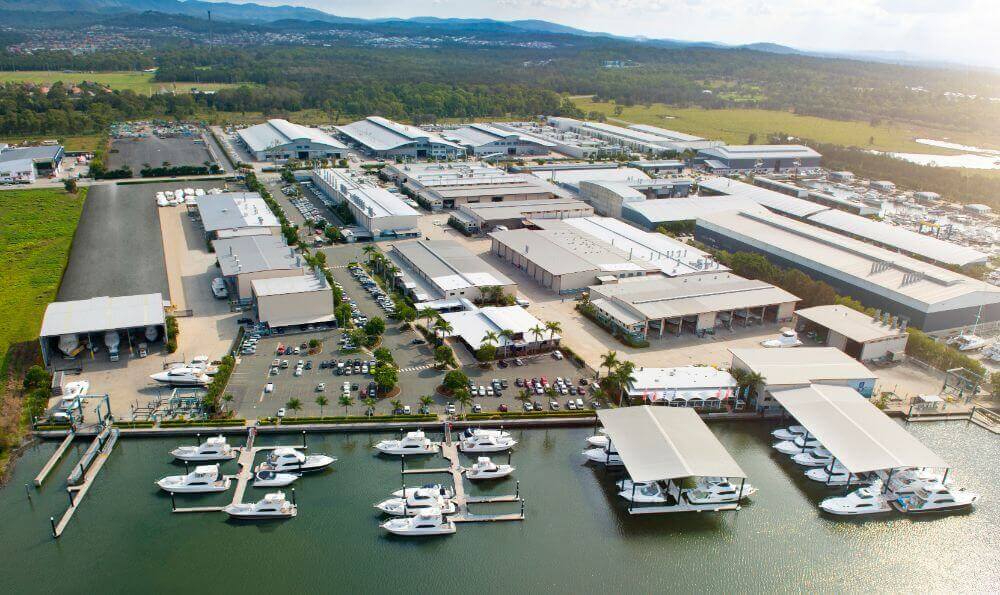 Anticipation is now growing for the world premiere planned for June of the Riviera 64 Sports Motor Yacht. Production is now well advanced and Riviera's design team has excelled in optimising the onboard space of the new yacht, offering superior levels of design, innovation and luxury for true blue-water cruising and long-term liveability.
"There will be a series of exclusive inspections of the 64 SMY that prospective owners are now arranging with our dealer representatives planned for June and July," says Longhurst.
 "Our representative network stands ready now to assist our owners and we trust that the Riviera family remain safe and calm and look out for each other. I take this opportunity to thank everyone all for their tremendous support. The Riviera family are all in our minds at this time."