Scania has announced the expansion of its longstanding partnership with Maritimo to include boats built for the United States and Canada. 
Effective immediately, Scania's 16-litre V8 and 13-litre in-line six-cylinder engines with industry-leading power-to-weight ratio will be standard fit on the Maritimo X50R and X60R – Performance Editions of the company's highly-successful range of X-Series sport motor yachts. 

Maritimo's X50R will house twin 800 HP DI13 Scania engines, while the X60R will feature twin 1,150 HP DI16's for the ultimate in high-speed cruising. Powered by Scania's innovative high-performance lightweight engines, the X60R is one of the fastest motor yachts Maritimo has ever produced.
 "Maritimo is excited to extend our relationship with Scania into the North American market," said Maritimo's lead designer Tom Barry-Cotter. "Scania's product ethos align closely with those of Maritimo – performance, efficiency, economy, reliability and dependability, are areas where Scania have met and exceeded our expectations of an engine partner in our longstanding relationship."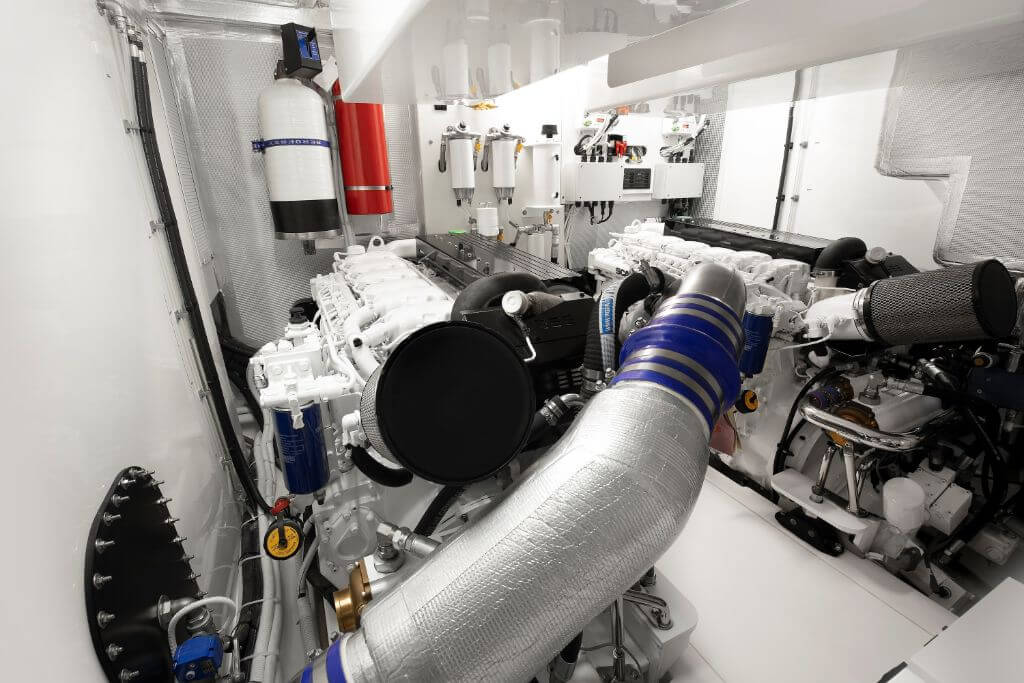 Built on a Compacted Graphite Iron (CGI) engine block and employing a simple wastegate turbocharger, Scania delivers top-of-class performance without the need for additional turbos or superchargers. The resulting lighter weight, combined with Scania's proprietary Engine Management System (EMS) and common rail extra high-pressure injection system (XPI), optimizes fuel delivery enabling impressive torque, lower noise and exceptional fuel efficiency.