For 2021 there are not a lot of substantial technological changes in the ski market, it's more about graphics and colours.
The big three, Yamaha, Sea Doo and Kawasaki have all retained most of last year's models, but with some cool refinements and model name changes.
Yamaha has 15 models based on two engine platforms, in either supercharged or naturally aspirated mode, with the Superjet remaining as their only stand-up. Sea Doo has 12 models from their 300hp, 300 series to the 60hp entry level Spark. Kawasaki retains the top published horsepower of 310hp for their Ultra 310 series, and 2021 are offering eight models, including the SX-R, the only other stand-up on the market.

Yamaha Motor New Zealand has announced the release of their most extensive ever WaveRunner range with the unveiling of their exciting 2021 model line-up. Headlined by the all-new GP Series race-inspired models, all-new VX Series recreational models and the much-anticipated all-new Yamaha four-stroke SuperJet stand-up, the 2021 range offers consumers more choice than ever. 
Based on a common engineering platform, the VX and GP Series WaveRunners have received a complete redesign above the waterline, with an all-new deck, improved aesthetics, enhanced riding characteristics, increased storage and a range of industry-first features and technologies.
Widely acknowledged as playing a fundamental role in the birth of personal watercraft, the latest offspring of the Kawasaki Jet-Ski fleet are taking to the water ready for a new season afloat. With no less than eight models in the line for 2021, personal watercraft fans will be able to choose from both multi-seat models and the latest version of Kawasaki's engaging solo "stand-up" Jet-Ski.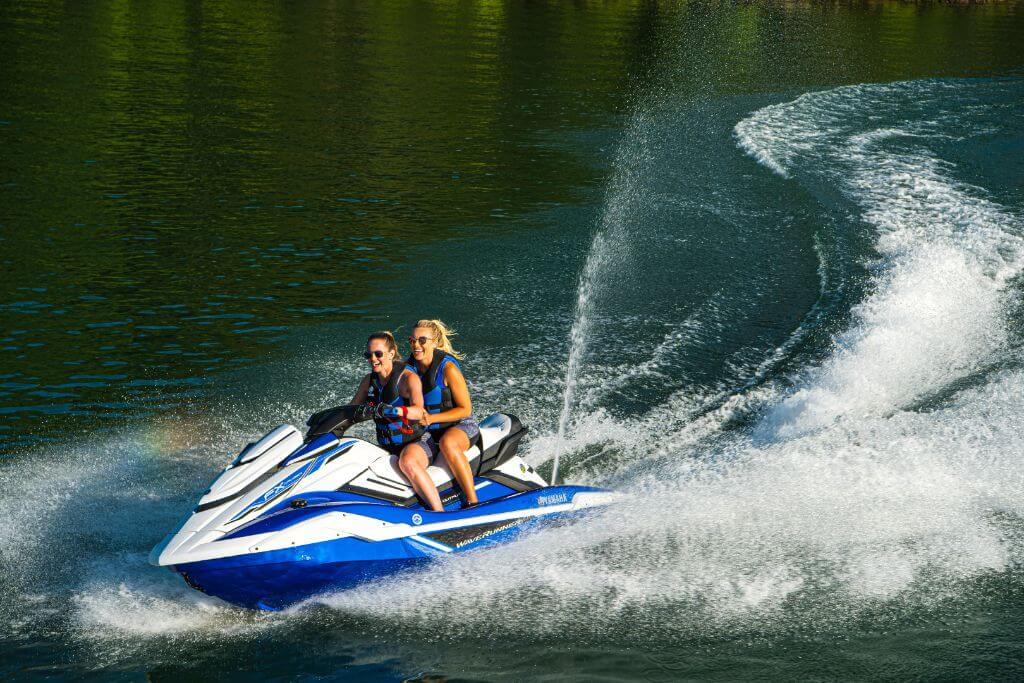 Each model in the 2021 range is equipped with either a naturally aspirated or supercharged four-cylinder, four-stroke specialised Kawasaki marine engine according to model, created for individual applications from entry level to the top of the range craft. 
A craft with a long, rich history, the new Sea Doo RXP-X 300 boasts numerous changes, most notably a new T3-R hull with a completely revamped, deeper-V design. Featuring a sharp keel with soft outer chines, the craft rolls intuitively into the turns as before but is even more aggressive in its approach. A new, "shark gil" feature mid-hull also regulates airflow below the surface for greater control at speed.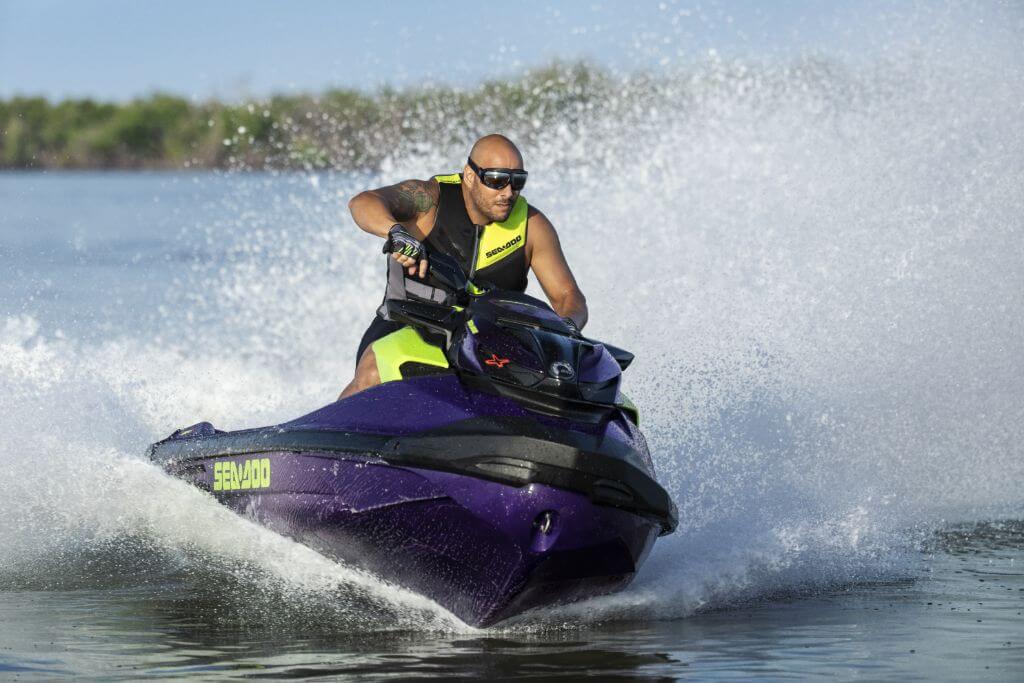 According to Sea-Doo, the new design provides greater stability at high speeds, a nod to both the race crowd and performance-minded enthusiasts, as well as chop-busting ability in rough water. The 2021 Sea-Doo model also trims an impressive 30 kgs from the craft's weight, a saving that contributes to a newfound boost in acceleration.
For more details and a full buyers guide to the 2021 PWC models, check out the Nov-Dec issue of Pacific PowerBoat magazine.