The recent 2021 Sanctuary Cove International Boat Show has firmly cemented ILIAD Catamarans' position as a significant new presence on the world's power catamaran market.
ILIAD Catamarans reported a super SCIBS with orders for six models signed. These included three ILIAD 50s, one of the forthcoming ILIAD 50 S models, ILIAD 60, and an ILIAD 70. Additional orders are also being finalised, making the event an outstanding success for the shipyard.

There was also strong interest in the new ILIAD 80, which has just been unveiled. The jewel in the crown of the shipyard's range, the new model represents the pinnacle of long-range power cruisers and was explicitly designed in response to the demand for larger, live-aboard power catamarans. 
ILIAD Catamarans CEO Mark Elkington said that while the boat show result was exciting, it was not entirely unexpected. "Since our 2019 launch, the range has been embraced with overwhelming enthusiasm by motor yacht buyers from all over the world," Mark said. 
"It's immensely satisfying to see our goal of creating long-range, luxurious, spacious and customisable power catamarans effectively meeting the needs of so many clients," he said.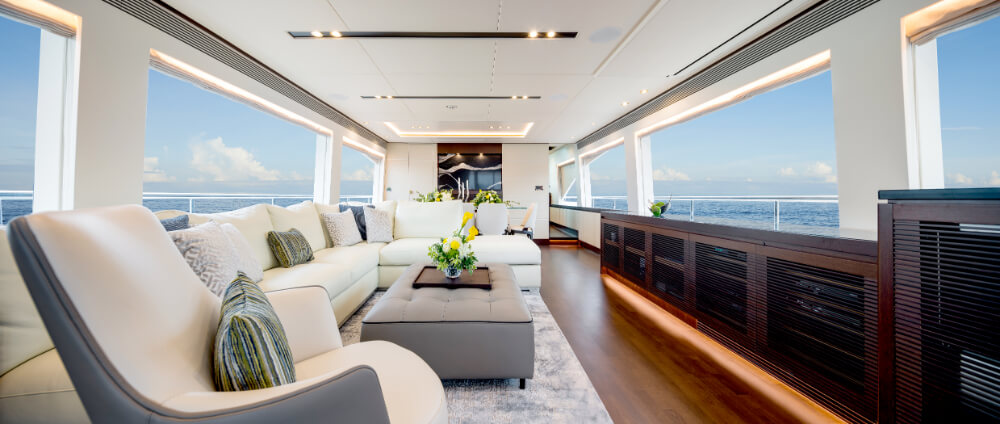 NEW ZEALAND AGENT APPOINTED
Multihull Solutions and The Yacht Sales Co have joined forces with New Zealand based Ocean Time. 
Helmed by Dominic Lowe, Ocean Time has been one of New Zealand's premium brokerage firm for many years, and Dominic will continue as the new entity's NZ General Manager. 
Multihull Solutions and The Yacht Sales Co CEO Mark Elkington said the new venture was an exciting development. It joins the most experienced and professional sales consultants in the Australasian region to deliver unparalleled service to New Zealand boating clients.
The head office for the new operation in New Zealand is located at the gateway to the Hauraki Gulf in Auckland's ever-popular Gulf Harbour Marina.