The T460LX is the newest addition to the Takacat range of portable inflatable catamarans and, at 4.6m, is their largest model to date. It is one of the largest genuinely portable inflatable catamarans on the market due to the original Takacat removable Tube Transom. The T460LX boats oversize 550mm dia tubes offer superior buoyancy with the additional safety of a four-chamber tube system. 
Pressure relief valves are standard to avoid over-inflation or heat expansion. The air deck inflatable floor is a durable design for a wide range of uses, with heavy-duty inflatable and rigid floor options. The T460LX is rated to take up to a 20hp outboard and rated to take eight persons or 830kgs working load. With its 4 + 1 safety chambers, raised floor and open/removable transom design, the 460LX is well suited to a wide variety of uses such as fishing, diving, flood rescue, coach and support boats through to the true adventurer.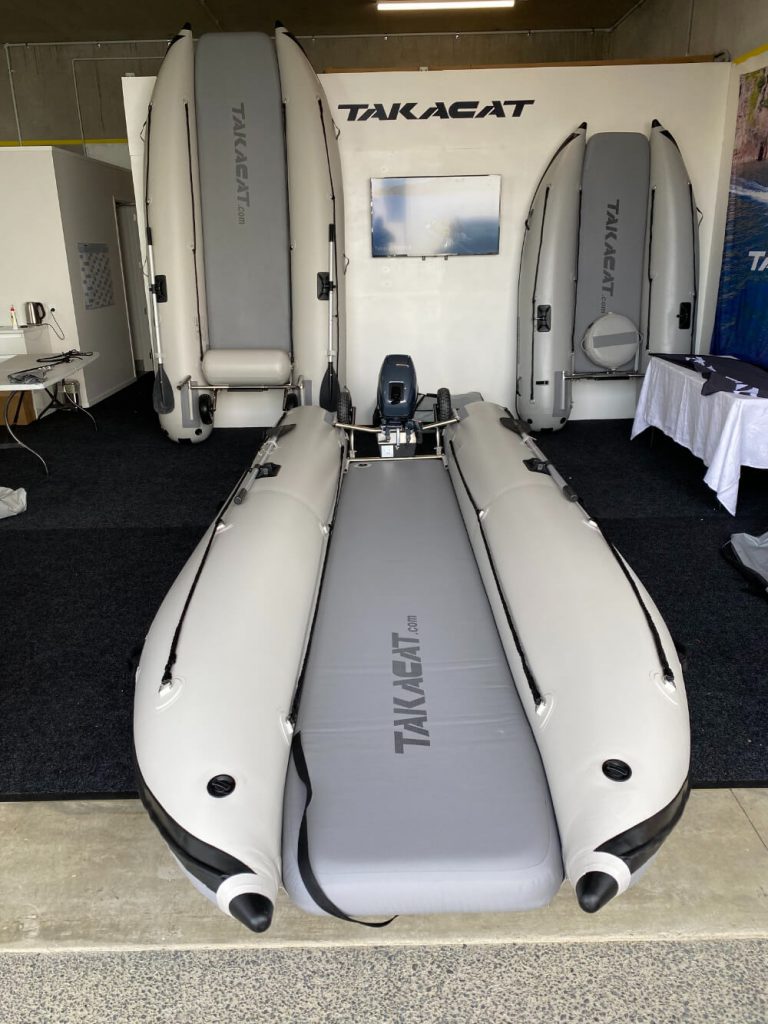 Paul and Helen Powney have taken on distributing the Takacat inflatable catamaran range for New Zealand and the Pacific Islands. Founded by Greg Sowden in 2007, Takacat has become a global success with well over 10,000 boats sold worldwide through a global distribution network.
Paul's career has been involved with the marine industry for well over 25 years, starting in the RNZN as a weapons electrical mechanic then working for diesel engine distributor TransDiesel in various sales and management roles before joining The NZ Sailing Trust as their CEO.
Takacat NZ has opened a new Showroom on Auckland's North Shore at Unit 8, 3 Oracle Drive Albany.