If there was one dominant feature at the 2017 Hutchwilco NZ Boat Show it was number of aluminium boats on display. Not only was virtually every major builder there, there were also quite a few new brands that were showing for the first time.
Hardtops, 6-8m, were everywhere and if you were looking for something in this range and had no allegiance to any particular brand, then you were spoilt for choice.
I was impressed with not only the diversity of styles; runabouts, bow riders, cabins, hardtops, catamarans, monohulls and pontoons, but also the finish. In the main, Kiwi builders have got building alloy boats down to a fine art. The quality of the welding, overall construction, fit and finish is exceptional.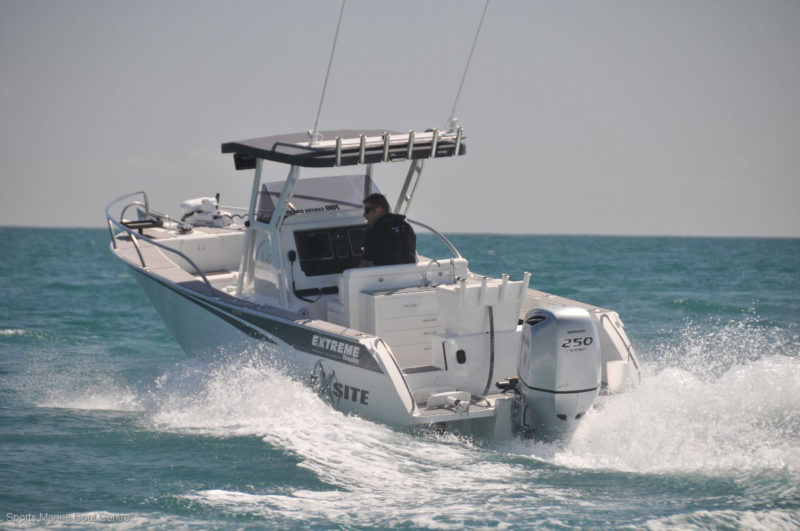 It didn't matter if you were looking for a basic, unpainted open tiller steer boat with a minimal amount of frills or a fully painted, highly speced up hardtop, there was plenty to pick from.
So it was no surprise that five of the nine possible boat awards went to alloy boats, including the overall Boat of the Show award. The judges gave the Extreme 745 Centre Console Legacy Series not only the Specialist Fishing Boat Up To 8m award but based on the rigid points system it also took out the Supreme Boat of the Show award. This is the second year in a row this aluminium boat manufacturer has taken out the top award.
Proving that the Hutchwilco New Zealand Boat Show really is New Zealand's boat show, this year's other winners came from all over the country: Kawerau, Napier, Christchurch, Milton (in Otago) and Auckland. There was an international flavour, too, with boats from Tennessee, North Carolina and Slovenia also taking home a coveted golden award plinth.
This year the local grp trailer boat builders had little in the way of new product. Sea Nymph were back at the show for the first time with a new range of boats, albeit revamps of previous models and the long established brands such as Buccaneer, Rayglass, Fi Glass and CSB Huntsman had plenty to offer from their existing ranges. Tristram again chose not to attend the show and this year the absence of Haines Hunter was also noted. Nothing totally new perhaps from the local brands, but plenty from imports such as Grady White (Best New Model / Fisherman 236 CC), Jeanneau, Greenline, (Launch / Greenline Hybrid 36) Boston Whaler, Beneteau, Sea Ray and Nimbus.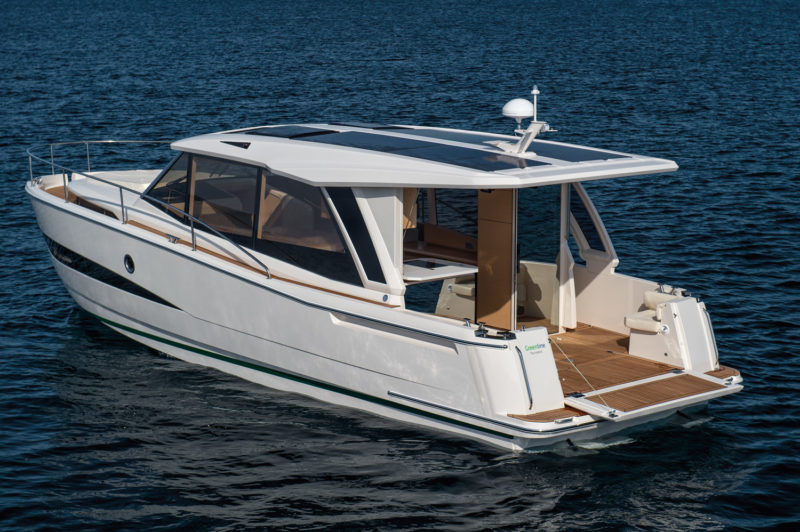 RIBs were also prolific this year and I feel it is time they had their own section in the awards. For me, the pick of them was the all-new Smuggler 780 bowrider, which had only been completed the day prior to the show. The 780 represents yet another step forward by Smuggler Marine in their continual development of RIBs.
I was also impressed with the RIB jet tenders from King Water Craft, JP RIBS new 600, the latest from Brig and the Sealegs 9000 Interceptor. Lancer's specialist yachting tender with it's custom layout and innovative hull design was another exceptional RIB on display.
Auckland marine electronics company Electronic Navigation Ltd won the New Zealand Boat Show Most Innovative Local Product for the latest iteration of their WAASP Wireless, a portable underwater obstacle detector that is fast finding favour with superyacht, naval and commercial captains around the world.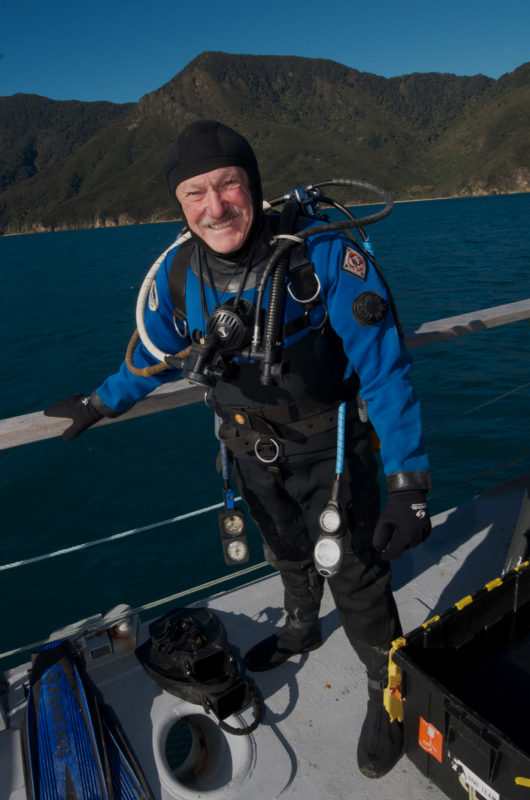 Dave Moran, renowned diver, magazine publisher and a key member of the team that created Kelly Tarlton's Underwater World and took the concept offshore was inducted into the New Zealand Hall of Fame.
As well as diving and working with Kelly Tarlton, Dave Moran established New Zealand's premier dive magazine, Dive NZ. He has also been instrumental in helping build and grow the New Zealand dive industry and teamed up with Sir Peter Blake to get Wyland, the famous US artist and marine conservation advocate, to paint the striking mural on Auckland's Maritime Museum.
Among the numerous awards he has received, Dave Moran was, in 1996, made a SSI Platinum Pro 5000 Card holder. This honour is only awarded to the most elite water explorers and the list of card holders is a "Who's Who" of diving, containing the world's most prominent dive professionals.
Overall it was another great show and well supported by the industry. A lot of boats and product, especially fishing gear got sold and despite the rather changeable weather, attendance was up on 2016. According to the organisors 32,000 went through the gates. There was more of everything for them to see: more new releases and a full 700 sqm more exhibition space than in 2016.
Self confessed "fishing addicts" Mohammed and Shazia Irfaaz were the lucky winners of the 2017 Surtees/Yamaha Grand Prize Package. The prize, the largest and most valuable prize ever given away at a boat show in Australasia (and, in all likelihood, the world!), was drawn under Police supervision in front of the event's exhibitors. Mohammed and Shazia received their life-changing call shortly after the show closed and were understandably jubilant.
Organiser Dave Gibbs says he is delighted at the increased attendance and the great success enjoyed by the exhibitors: "It is further proof that Kiwis' great love affair with boating is as strong as ever," he says.
Dave Gibbs says planning is already well underway for the 2018 Hutchwilco New Zealand Boat Show, which will be held at ASB Showgrounds in Greenlane Auckland on May 17-20.