The Asia Pacific region now has a premium new yacht sales company with the launch of The Yacht Sales Co.
Founded by marine industry expert Mark Elkington, The Yacht Sales Co is set to follow the enduring success of Multihull Solutions, which Elkington established in 2008 and has since become the region's leading multihull sales specialist.
The Yacht Sales Co deals with the sales of quality new and pre-owned sail and power yachts and is driven by a dedicated team of highly experienced sales professionals in centres across the company's Asia Pacific network.

The company has commemorated its launch with the announcement
it has been appointed exclusive Australian dealer of the prestigious Dufour brand of sailing monohulls.
Mark Elkington said the partnership was an exciting endorsement for The Yacht Sales Co, which already has a strong and enduring relationship with Dufour's parent company, the Fountaine Pajot Group, following decades of representing their range of world-leading catamarans in the region.
The Yacht Sales Co has secured the new model Dufour 470 for delivery to Australia in early 2021, which the shipyard has claimed will be "a game-changer for the sailing monohull market."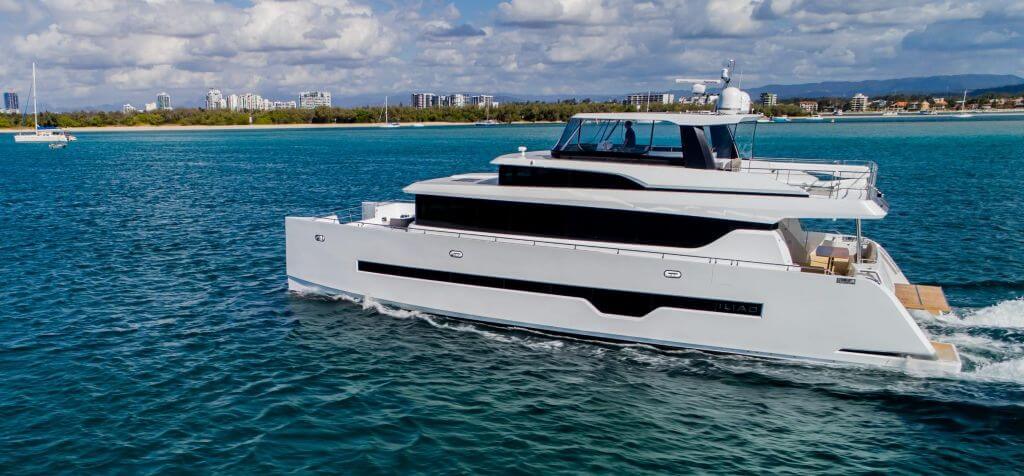 The Yacht Sales Co is celebrating its launch with an exclusive offer for those looking to list their yacht for sale with the company's brokerage division. All new listings will enjoy one month's free hardstand display at the company's "Out-of-Water" Boat Show, located at The Boat Works' dynamic marine precinct on the Gold Coast. This innovative facility allows sellers to showcase their yacht in a premium, secure venue that enjoys solid exposure to genuine buyers.
New listings will also receive a free valuation, 30% off marina fees, a free professional photography package, plus free fortnightly washdown service on the hardstand if the yacht is displayed at the Gold Coast Sales Centre.
The Yacht Sales Co. Ph: +61 (0)7 5452 5164 | e: info@yachtsalesco.com.