ISUZU D-MAX X-TERRAIN MOVIN' ON UP…TO BEST IN CLASS.
The previous Isuzu D-Max model had been around for eight years, which in these times, made it due for replacement. Along with Editor, Barry Thompson we had run two of the LS models for the last five years and enjoyed what they had to offer, so the opportunity for the PowerBoat Magazine team to step up to the new 2021 model made great sense.
For 2021, there is a choice of the LX, LS-M and LS and now a totally new variant also joins the new-generation of D-Max, higher spec variant, the X-Terrain. It was the X-Terrain we chose as our choice of vehicle. We received these early January and have had a few months to 'discover and learn' the new model. And man, have they made some changes.
The new D-Max is a clean-sheet design from the ground-up, with just few carryover bits from the previous model, namely the powertrain. This is the same 3.0-litre turbodiesel, although noticeably much quieter with an increased 140kW of power and 450Nm of torque. Transmission is either a six-speed automatic, which was relatively new on the previous model or a six speed manual, both carryovers from last generation – with a little tickle up.
The addition of 'driver aids' galore has awarded the D-Max a five star ANCAP rating, making it the safest ute on the market today. These include autonomous emergency braking, forward collision warning, lane assist, lane departure warning, a blind spot monitoring system and rear cross-traffic alert, plus the addition of a side centre airbag. Many of these features enabled by the new dual-camera sensor system, mounted high on the windscreen.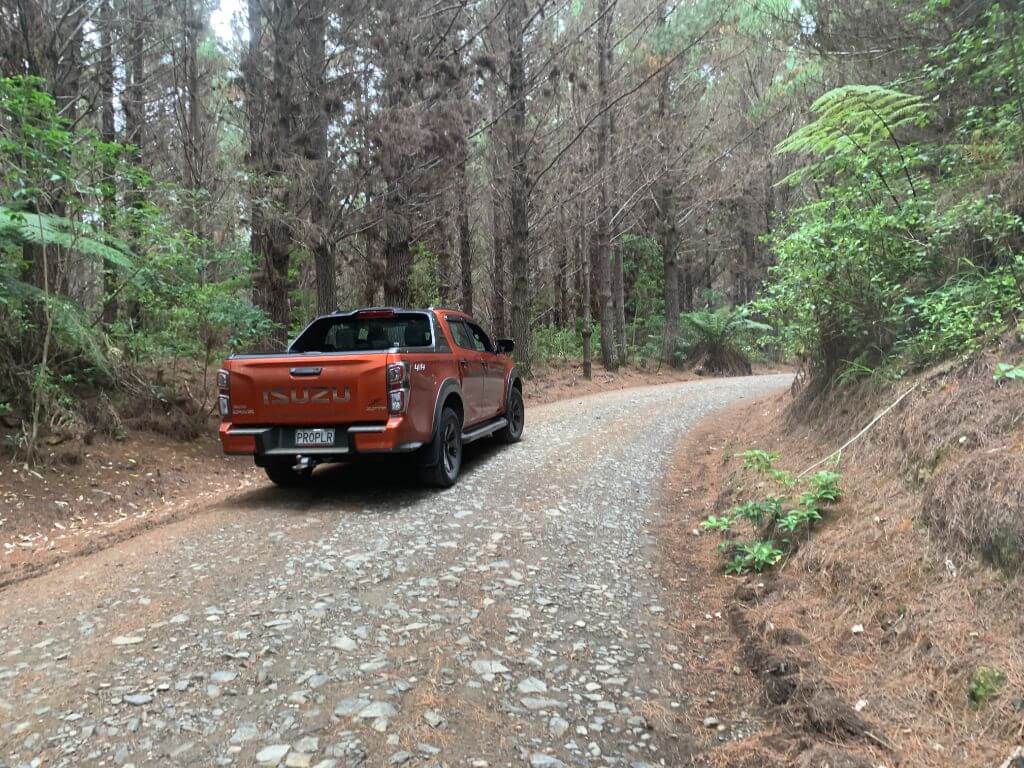 Adaptive cruise control through the binocular frontal camera system, which works right down to standstill. Coupled with the lane-keep assist which includes steering assist which automatically centres the vehicle, makes motorway and country driving a pleasure. Although this did take a bit of getting used to, once dialled in, I found this a real highway asset.
Over the two months we have had the vehicles, almost every time I climbed aboard, I discovered another feature, and being a Kiwi bloke – regretfully in this instance, I should have refered to the manual much sooner than when I did. Over this time – I managed to get off road a couple of times and was impressed with all the carried over and new off roading functions the D-Max had to offer. Off-roading electronics such as hill descent control, a switchable differential lock and a more refined four-wheel drive system, makes the D-Max great for those getting out into the back country. Including the passing on the very functional, switchable four-wheel drive system on the fly technology, from the previous model.
The electronic speed sensitive steering rather than the previous hydraulic system is an absolute pleasure, making city driving and low speed parking easy, especially when coupled with front and rear parking sensors on our X-Terrain.
Upgraded technology and quality of interior components have also come a long way from the previous model. An updated infotainment system within the nine-inch touchscreen includes sat-nav and smart phone wireless mirroring of both Apple CarPlay and Android Auto. This took a little learning – but now dialled in, I would not want be without it. At 144ppi resolution the screen is crisp and sharp.
I can honestly say, in the 2,500kms already travelled,  ISUZU's X-Terrain, has been an absolute pleasure to drive, both on road and off road. For thousands of these kilometres I have towed a 2,000kg caravan about the North Island – effortlessly. When not towing, we seem to be averaging 9.2 litres per 100km, and this may well loosen up to the ISUZU suggested 8.9 litres per 100km after our first 3,000km service.
At the ramp, dragging a good size boat from the Gulf Harbour boat ramp was easy without any slippage, even in just 2WD. The D-Max is still rated to a braked towing weight of 3.5 ton – with a tray load of 1 ton.
ISUZU have certainly gone the extra mile with the new 2021 model and the X-Terrain is up another level again. Including the mentioned active safety technology, driver comforts include the eight-way powered driver seat with lumber support, and a smart proximity key with remote engine start. This model comes with quality leather interior trim, front and rear parking sensors, aggressive looking wheel arch extensions and gun-metal exterior highlights. Not to forget the roller tonneau cover and boot tray liner, which all come standard on the X-Terrain. For passengers in the rear – an air-conditioning vent has been added along with a USB port, these being just a few of the many many new enhancements introduced.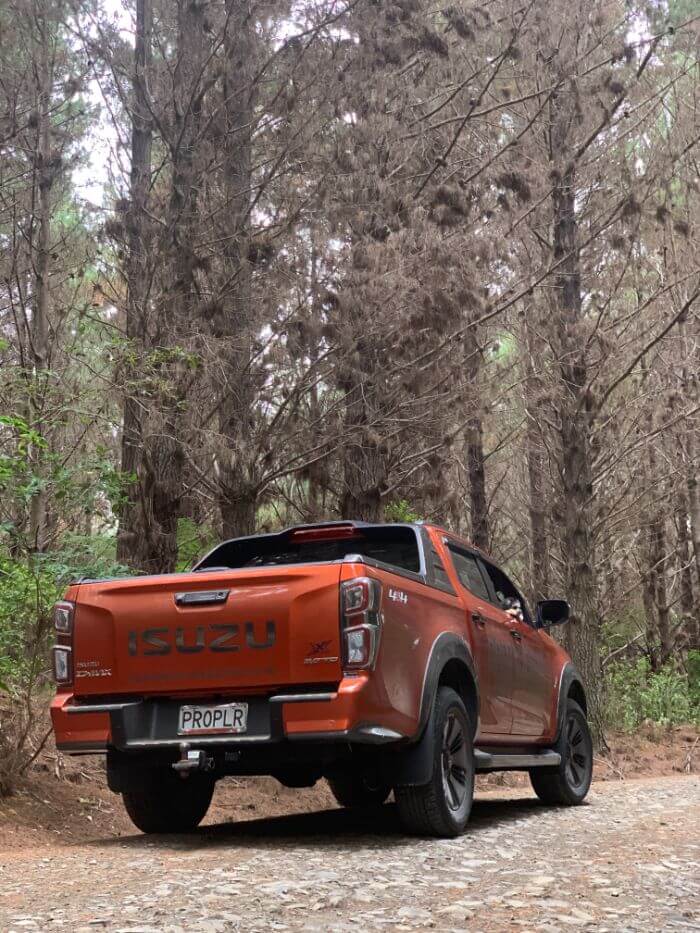 To date, Barry and I have been thoroughly impressed with Isuzu's new generation ute. The new D-Max, is a must consider, especially taking onto account the added safety features and premium appointments. ISUZU have pushed the boundaries and delivered a vehicle that I believe matches and in many cases exceeds the other big boys in the ute game. In NZ – all D-Max's are covered by an unlimited kilometre / 3 year warranty.
Price range: $49,990 for the LX 2WD, through to $75,490 for our top-spec X-Terrain model.
Powertrains: 3.0-litre turbodiesel inline inline-four with 140kW/450Nm, 8.0L/100km, six-speed automatic or six-speed manual, in 2WD and 4WD variations.