We look at the big jump from trailer boat to small cruiser and present a buyers guide to help or maybe confuse your buying decision.
If you are looking to transition from standard trailer boat to a small cruiser, then unless you have already a particular brand and model in mind, you will find your choice is extremely generous. GRP or alloy, flybridge or sedan cruiser, there are over 70 boats available on the local market to choose from.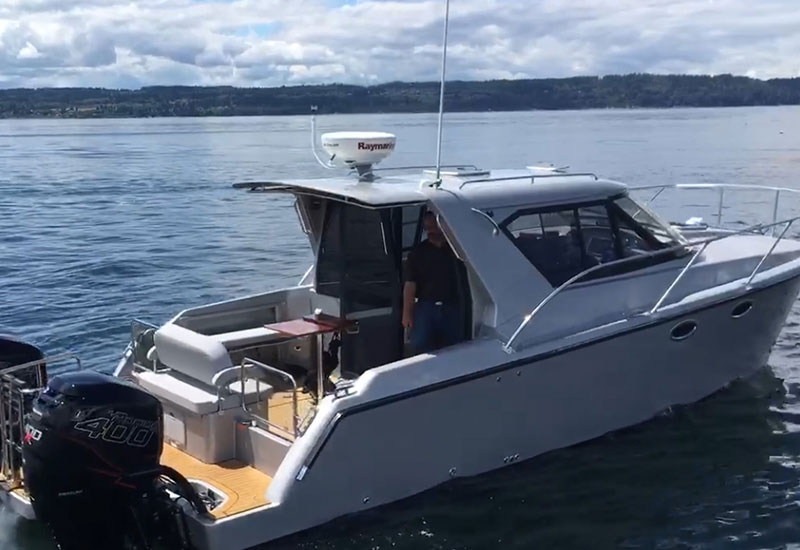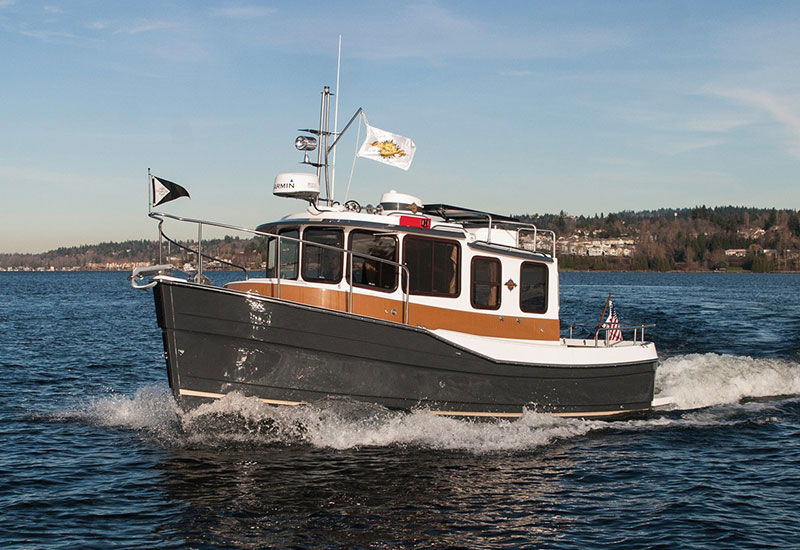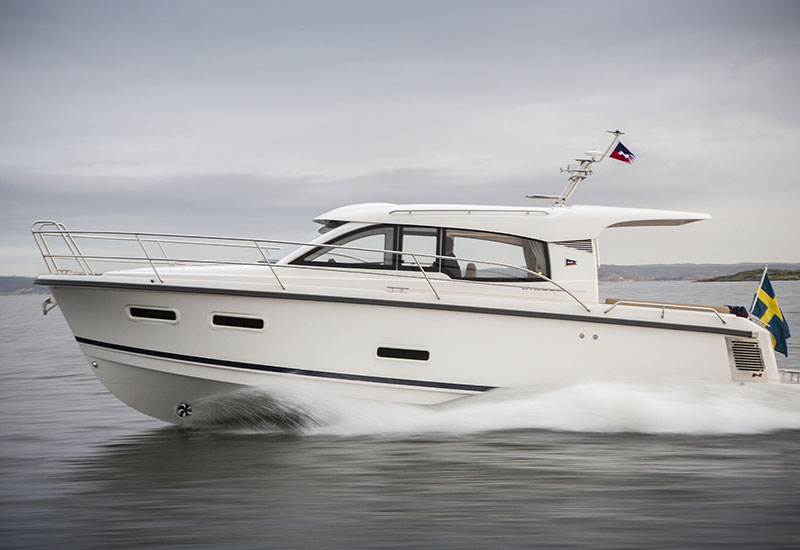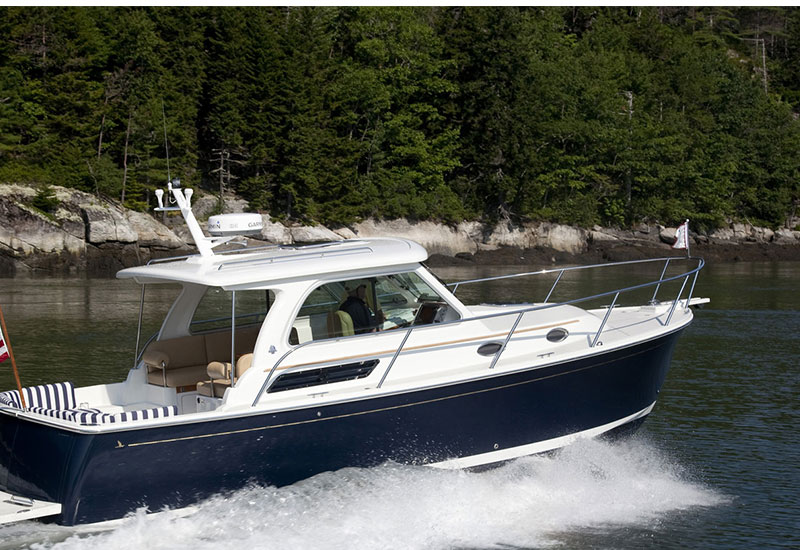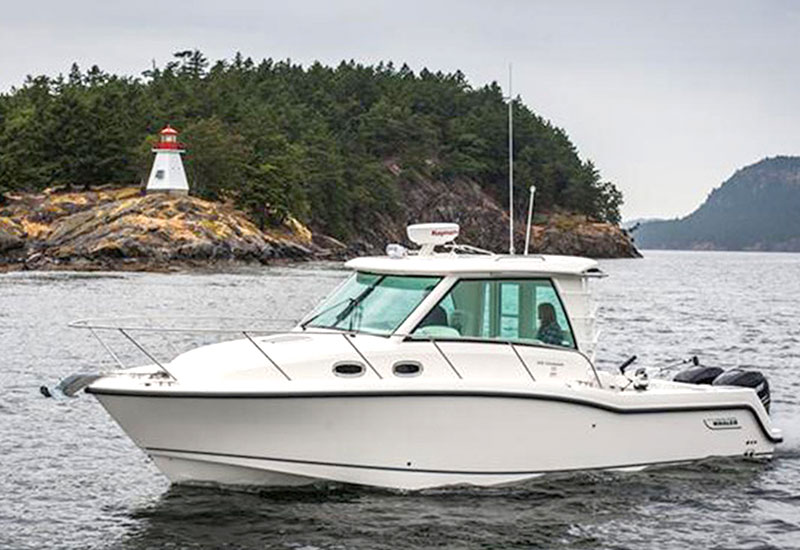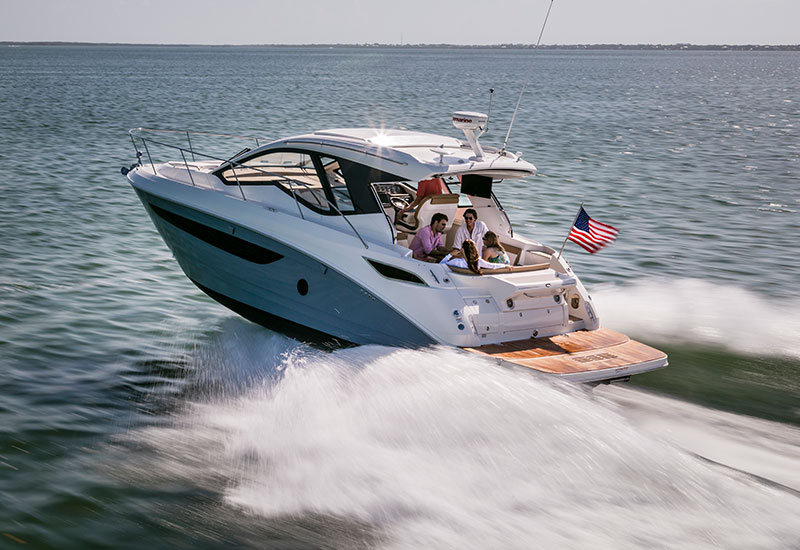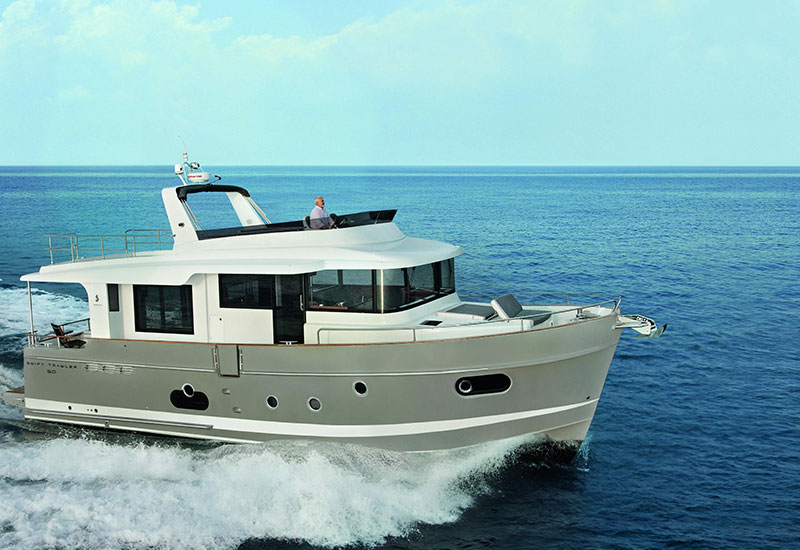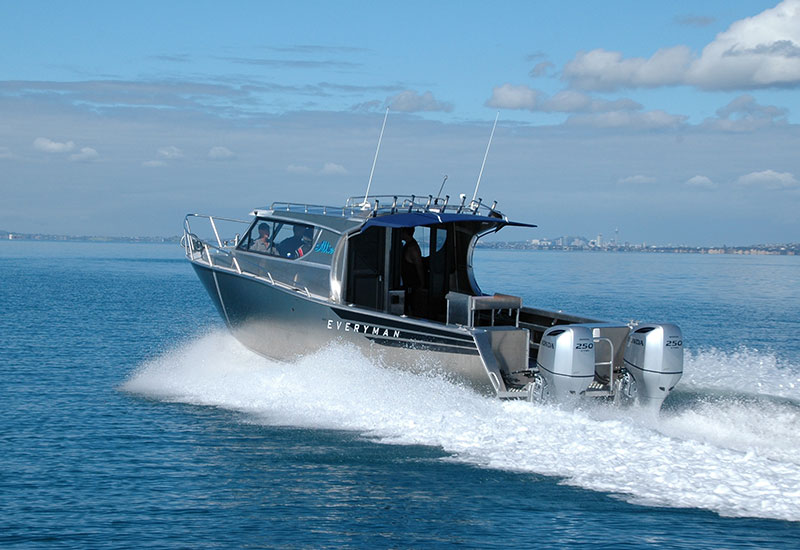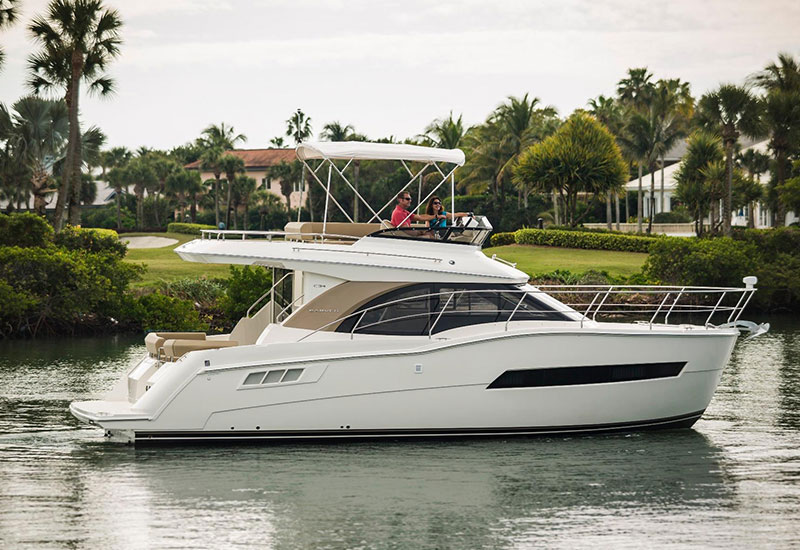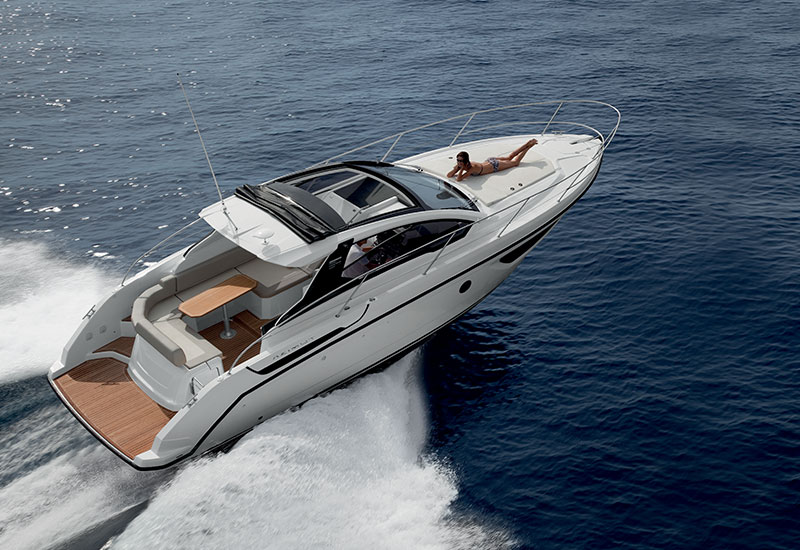 When making a decision on your new boat there are a few things you need to consider, before even checking out the brands and models available. The boats we are talking about are the entry-level models, over 3m beam, that fit between around 9m and 11m or if you are old school 30-36ft.
While a few decades ago Kiwi's had a fixation on boats from leading builders such as Genesis, Vindex, Salthouse, Formula and Markline (all of which are now gone), today local builders are scant and most of the options are imported. Good second hand examples of any of the aforementioned brands, especially Genesis are still well sort after.
However earlier this year Rayglass bucked the trend and introduced the all-new Rayglass 3500. The astonishing popularity of the new Rayglass Legend 3500 sports fisher has resulted in the company adding a new production facility to get more boats on the water, faster.
"Our new state-of-the-art facility will enable us to increase production, cut lead times and get them boating sooner." says Rayglass Boats Sales Director Scott Little.
Current trailer boat owners looking for something a bit bigger and those previously considering a second hand launch but concerned about the vessel's age and ongoing maintenance costs are keen, it seems to buy something new and until now there has virtually been nothing locally, apart from full custom builds."
Also stepping into the breach is Hamilton based Admiral Boats who hope to have the first of their 10m sedan cruisers on the water this summer. This small cruiser has been designed as an all rounder, to suit every facet of boating from fishing and diving to family cruising. Both the Rayglass and the Admiral are built in GRP and powered by sterndrive packages.
Tristram Marine has confirmed that development is underway for a brand new 10m offshore sports fishing boat. Following in the footsteps of the Tristram 701 and Tristram 741's successes, this new model will be 100% designed using CAD and will be cut via a New-Zealand-based CNC router. CAD & CNC development offer industry-leading precision and the ability to hydrostatically test the new Tristram before production begins.
Of the 35 brands available, only 13 are alloy boat builders and all Kiwi manufacturers of trailer boats. All offer total custom designs and while we may have listed a stock model they offer, it can always be changed, with the physical dimensions able to be manipulated to suit your particular requirements. Standard designs are as much as you want them to be and changes to bulkheads, hull size, beam and layouts are all easily available when building in aluminium.
However' when it comes to fibreglass (GRP) it's a different story, due to the fact that the boats are built from moulds. In most cases, what you see is what you get, although there are always options, especially when it comes to equipment and sometimes layouts.
These day's the most popular mode of power is diesel and in the case of 9-12m boats that usually means sterndrive. It would be save to say that over 90% of all diesel sterndrive boats would be Volvo Penta or MerCruiser powered and those that are not would likely have petrol variants of both brands.
The advantage the diesel sterndrive package –be it single or twin – is economical boating. While the initial purchase price is higher, the long term running costs more than make up for it. Low maintainence and low running costs are perquisites of today's modern diesel engine. They don't smell, smoke or clunk anymore and they are a very compact, intelligent and clean engine.
The other choice is outboard power and with the advent of bigger horsepowers – now up to 627hp – it's not uncommon to see boats in this size range with multi- engines on the transom. If you are considering going the outboard way, then you might like to think about the new diesel outboards from Oxe (200hp) and Cox (300hp) which will be available in 2018 through local distributors. Big money to buy but reputedly long term gains that are equal to any inboard diesel.
If you go multi outboards, such as you will find on Boston Whaler and Grady White models, you gain a huge amount of internal space under the cockpit sole. Petrol outboards however are limited by their limited propeller size and gear ratios, so are not great on boats over about 6 tonne. Maybe the new generation of diesel outboards will fix that.
When you had a trailer boat you had to consider where you were going to park the boat. A 7m hardtop trailer boat takes up a reasonable amount of real estate and so hence the growth in drystacks and secure parking such as storage yards and dedicated trailer parks at marinas.
So, when it comes to your new small cruiser you have two options; drystack or mooring in a berth or on a pile or swing mooring. While there is an acute shortage of larger marina berths in New Zealand, (See Mike Rose's article this issue page 90) berths under 12m are still reasonably available. This is because when marina's were developed years ago, 10-12m boats were extremely popular and in most cases made up at least a 1/3rd of all the berths available. Today the trend is for bigger boats and the shortage is a real problem if you have a boat over 15m.
Drystacks have become a popular storage option, especially in Auckland. They each have length, beam, weight and sometimes height restrictions, so you need to find out first before you go ahead and buy a boat and then find it will not fit.
Pier 21 was the first dry stack boat park built in Auckland with 190 berths for smaller craft up to 9.2m. Just down the road, Orams Marine Village Boat Park will take boats to 12m undercover. The dry stacks at Gulf Harbour and Pine Harbour are uncovered multi level facilities, with a maximum length allowable of 9m at Gulf Harbour and 10m at Pine Harbour.
The newest and fast expanding MWM dry stack on the Panmure River offers both covered and uncovered storage. They also offer the largest boat sizes, with 12m in the uncovered space, and 11m covered. They also offer storage for flybridge boats up to 12m and 11 ton.
Fort Nautilus, based in Tauranga at Sulpher Point is one of the few large dry stack facilities out of Auckland and caters for boats up to 12m with a maximum beam of 3.75m and height of 3.75m.
Stepping up to a small cruiser also means you have to make a choice between a full flybridge, a sedan cruiser or a sedan sports boat. Sedan boats come in various styles and are either open with a hardtop and clears or totally covered in. Essentially a flybridge boat without the flybridge!
There are a number of distinctive styles when it comes to sedan boats; the sleek modern sports boats, either enclosed or open, such as those offered by Sea Ray in their Sundancer range, Azimut with the Atlantis 34 and Chaparral's Signature Series. Plus let's not forget the two local brands, Admiral and Rayglass who have a touch of Kiwi in both design and layout. Then there are the more traditional styles from brands such as Nimbus, Integrity, Back Cove and Greenline. If you like the wind in your face then you might prefer an open top or a model with a hardtop. Again the US and European brands do these particularly well.
If you are looking for a big fishing boat, then boat's like the Boston Whaler Conquest and Grady White Express fit the bill perfectly. They are ultimate fishing machines that offer excellent overnight accommodation and seakeeping.
Flybridge cruisers are also very popular, although when it comes to production builders there are not a lot to pick from. Bavaria offer the E34 Fly, Beneteau the Antares 36 and carver the C36 Command Bridge.
If you like a closed in boat, there is also a number of trawler styles available from Beneteau and pilothouse boats from Ranger Tugs.
If nothing above suits you, then you will need to make a call to a local alloy builder. Napier based Dickey Boats offer an exceptionally high standard of larger models such as their Semifly 32 and Semifly 36 and can build just about any size you want. Alloy builders such as McLay, Extreme, Everyman, Kwik Kraft, Senator and ICON also offer standard models around 10-11m and will build anything either side.
We should also mention the powercats that are available, both in GRP and alloy. Most prolific of the local brands is Kingfisher Boats of Tauranga who specialise in custom built alloy boats to Roger Hill designs. Scott Robson is another designer that has seen a number of his custom powercats and monohulls built by a variety of builders.
After you have looked at all the boats available then take a good look at the way the boat is configured, both in the cockpit and inside the saloon. Is this the layout that is going to best suit you and your families needs. If you are into general cruising, with a little fishing and generally doing it all with the family, then most boats on our list will suit.
However, if it's the quiet life you are after, then you may want to go for the more traditional styles, that have that grey nomad appearance but in most cases still offer more than adequate power should you need to move at pace.
If you are a little more on the alternative side you may look at a powercat, where space, pace and performance are paramount. Cats carry a lot more beam than a same size monohull so your mooring requirements need to be considered more strongly.
Seriously into your fishing then there are designs that are strictly made for those that like to go out deep and wide. While not suitable for family boating they do offer plenty of onboard comforts for staying away overnight.
In the end it's matter of finding a boat that suits your purpose and your budget and that the family is going to pester you to go boating as much as possible. Happy hunting!