Grand Banks Yachts, along with sister brands Palm Beach Motor Yachts and Eastbay Yachts, has announced the formation of the GB Marine Group. 
The three world-class brands all adopt the proprietary V-Warp Hull design that is exclusive to GB Marine Group. The V-Warp hull form was inspired by the U.S. Navy and NASA databases on waveforms, and was adopted by group CEO, Mark Richards, when he launched his first 38-footer to worldwide acclaim in 1998 under the Palm Beach Motor Yachts marque he founded.

"Due to the amazing performance characteristics of our V-Warp technology, we have incorporated the same ethos across all the GB Marine Group brands," says Richards. "The decision to do this was based on our experience with the platform, and our dedication to build and deliver the highest quality, and best performing motor yachts in the industry.
Due to government-led COVID-19 restrictions in Malaysia the GB Marine Group factory has been partially or completely closed since June 1, 2021. Despite the factory closure, the company has seen an incredible 300% year-over-year increase in net profit and substantial increases to the order book across all three brands.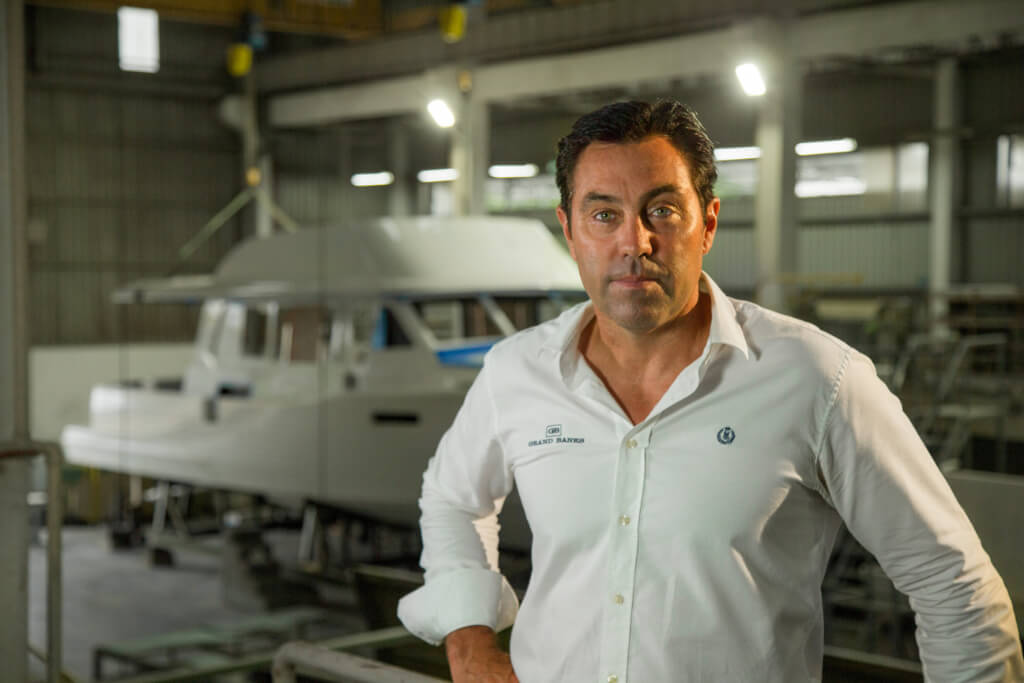 The balance sheet reflects the overall strong market for luxury yachts, having increased from S$10.7 million as of June 30, 2020, to over S$45 million just one year later. Grand Banks Yachts Board Chairman Heine Askaer-Jensen credits Mark Richards and his team for guiding the company through challenging times: "The pandemic has led to temporary production halts in Malaysia, on the one hand, and increased demand for bigger luxury boats on the other. Despite the immense challenges, we have delivered a commendable performance in 2021 with a healthy order book."
For his part, Richards credits his "customers, contractors, management and staff for their perseverance and hard work."
As the Malaysian yard reopens, GB Marine Group is pleased to announce having a fully vaccinated workforce and a return to 100% operating capacity by mid-September.