Davey Hughes from Swazi is the latest ambassador for Senator, one of New Zealand's most popular alloy brands. 
Davey Hughes has played a big part in creating the new limited edition RC500 to suit his adventurous needs. The Davey Hughes Ltd Edition was designed as a small boat that can be easily towed and launched and get to the back of beyond. But it also had to offer some of the comforts and features of a bigger craft. Davey is new to boating and is now able to enjoy the Marlborough Sounds on the water. There is an option to increase the boat length to 5.40 m. Powered by a Suzuki 90, the boat is optioned up to 100hp.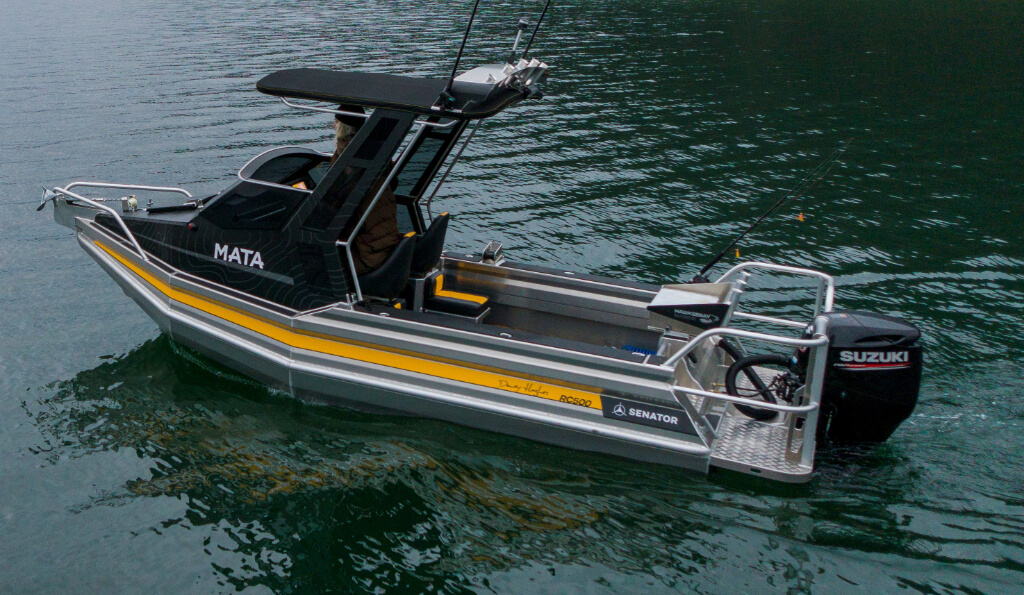 Senator says that Hughes and Swazi share values of producing high quality products and love of the outdoors. The journey of creating this boat can be viewed on the Senator website.
Mark Cotton has been an avid Senator fan for some years and is a passionate fisherman and diver based in Nelson. He is a talented videographer and has developed his website https://www.fishing2xtremes.com featuring the Flog. He also creates a series called "Boat Banter" where he catches up with Senator owners to chew the fat.